When night fell and everybody else in the house was asleep, Jason Kander went on patrol.
Tormented by nightmares about intruders breaking in and kidnapping his wife and his son, the Afghanistan War veteran and one-time rising Democratic Party star would rise from his bed and keep watch over his home.
"I went almost 12 years without a good night's sleep," Kander said in an exclusive interview Wednesday with NBC News' Lester Holt. "I'd get up in the middle of the night and I'd sort of patrol my house, 'cause I was convinced someone was trying to break in."
In his first interview since he shocked the country last October by suddenly pulling out of the race for Kansas City mayor and revealing that he was being treated for depression and post-traumatic stress disorder, Kander called PTSD a "monster" that sabotages sufferers into torturing themselves.
"One of the things about the monster is the monster convinces you that you haven't earned the right to have it," he said, referring to PTSD. "So, I spent about 12 years explaining away all the reasons why this all must be attributable to something else — and then feeling shame because I was just that way."
It was when his thoughts turned suicidal that Kander called the Veterans Administration hotline and realized — from the tone of the woman's voice on the other end of the call, and from hearing the scared sound of his own voice —that he was not the only veteran battling this monster.
"I heard that woman's voice talking to me in a way that clearly I didn't sound unique to her," he told Holt. "I sounded like everybody else who needed to call and I just … I got scared. And I thought, well, I wanna live through this."
"I didn't want to leave my wife and son alone," he said.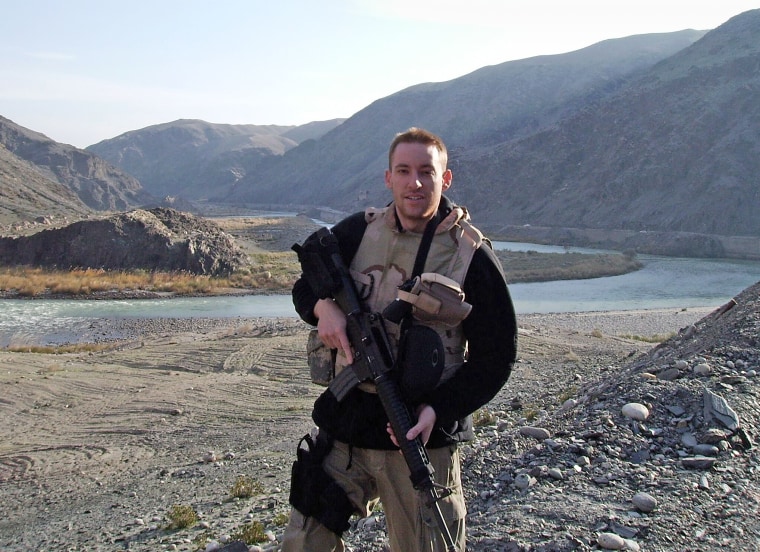 A former Missouri secretary of state, Kander enlisted in the Army National Guard after 9/11. After earning his law degree at Georgetown University, he volunteered to do a tour in Afghanistan where he served as an intelligence officer for four months.
"My job was to do anti-corruption and anti-espionage investigations within the Afghan government," he said. "Basically figure out which bad guys were pretending to be good guys, which meant I was frequently going out with a translator" to meet with "folks who were sometimes unsavory characters."
Kander, 38, said he wasn't in firefights, but it was often frightening.
"I was in situations where I thought I might be about to be kidnapped or killed," he said.
Kander said the nightmares started when he got home.
"I mean, just violent nightmares every night," he said. "A lot of nightmares about being kidnapped. Over time, those evolved into nightmares about people kidnapping my family."
Kander said he was "just exhausted all the time from just constantly being on edge."
"I had what's called hypervigilance," he said, describing it as feeling "not only like I was in danger a lot but just having this feeling of like, don't other people understand how dangerous the world is?"
According to the National Center for PTSD, an estimated 11 to 20 percent of veterans who served in Iraq and Afghanistan have PTSD in any given year.
Kander said he didn't tell anybody because he was ashamed of what he was feeling.
"I kept telling myself, you know, I should not be dealing with this now," he said. "I should feel better by now."
Meanwhile, Kander was elected to the Missouri House of Representatives and then in 2012 he was elected secretary of state. Three years later, Kander challenged incumbent Republican Sen. Roy Blount and almost beat him, which was no mean feat in a red state like Missouri.
Suddenly Kander was being touted as a possible presidential candidate.
But behind the scenes, he said he was unraveling.
"I knew something was not right and it was getting worse," he said.
So instead of running for the White House, Kander decided to go back home and run for mayor of Kansas City.
"I love my hometown," he said. "And I was gonna run for mayor, serve my neighbors, and I was going to get treatment at the VA."
"Simultaneously," Holt asked?
"That was the plan," Kander said.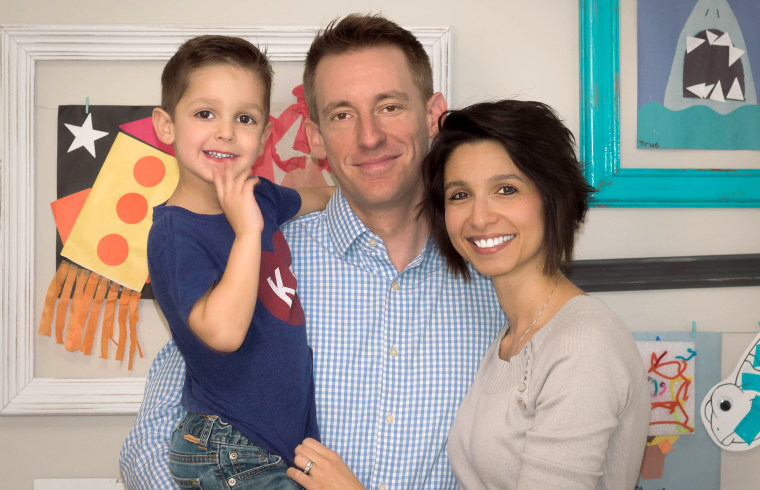 Kander said his wife, Diana, was not surprised. She had seen him crying uncontrollably.
"She knew I was on edge all the time," he said. "It wasn't like I was breaking news to her … She was sleeping in bed next to me every night and felt me waking up every night."
Diana Kander eventually realized that PTSD can be contagious.
"If you live with somebody with PTSD and they have all the symptoms that they have, you can't help but be affected by it," she said.
"And for all the people that don't fully understand PTSD, there's an even larger number of people who don't even know about secondary PTSD, and how you can have a lot of the same symptoms without actually experiencing the trauma," she added.
Jason Kander said that because he had not seen action, he felt like he didn't deserve to feel the way he did. He said it took a therapist to set him straight.
"Okay, you were an intelligence officer, you were out talking to contacts all the time, just you and your translator," Jason Kander recalled the therapist saying. "And I said, yeah, and I explained that, you know, I have buddies who were in firefights."
But, the therapist said, "you were scared you were gonna be kidnapped."
"And the more she explained it to me, the more it occurred to me, like, that actually sounds pretty traumatic," he said.
Jason Kander said what he learned in treatment "is that trauma doesn't get better with age." "If you broke your arm and then you waited almost 12 years to actually do anything about your broken arm, it would be pretty mangled," he said.
Asked how he feels now, Jason Kander answered, "I don't feel fragile. I actually feel a lot stronger."
In fact, Jason Kander said, his first inkling that he was on the mend was when he realized he could "sit with my back to a door" for half an hour, that he could sleep through the night, that he could actually feel things again.
"I hadn't cried happy tears in, you know, since before I deployed," he said. "I think I'm more fun to live with, that's for sure."
Asked by Holt about his political future, Jason Kander said "I definitely am not gonna run for anything in 2020."
"You know, I'm not doing this to make some kind of announcement," he said. "It's not the beginning of some kind of comeback thing. It's really just I want other people to know that its worth it to get treatment because you're going to feel a lot better. And that's what I am really focused on right now."