Former FBI director James Comey has agreed to publicly testify before the Senate Intelligence Committee about his role in the investigation of Russian interference in the 2016 election, the committee announced Friday.
"I am hopeful that [Comey] will clarify for the American people recent events that have been broadly reported in the media," said Sen. Richard Burr (R-NC), the chairman of the committee.
As director of the FBI, Comey oversaw the investigation of potential links between Russia and President Donald Trump's campaign. His role in the probe came to a screeching halt when Trump fired him 10 days ago — though a paper trail of memos he left behind has suggested the administration's attempts to derail the investigation.
Sen. Mark Warner (D-VA), the vice chairman and ranking Democrat on the committee, said the ex-FBI head "deserves an opportunity to tell his story."
"Moreover," Warner added, "the American people deserve an opportunity to hear it."
Comey is expected to speak before the committee after May 29 — the end of Congress's Memorial Day break. The date has not been set.
Burr and Warner sent Comey a formal invitation to testify before an open or closed session of the intelligence committee earlier this week, though the former FBI chief had indicated his preference to speak in public.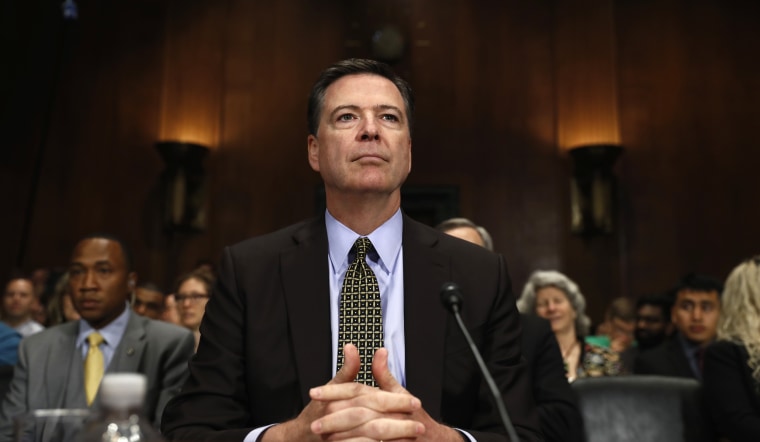 Comey's commitment to testify comes after a tough week for President Trump, who has been hit with numerous scandals since he sacked the FBI director — including two more potential bombshells published by the New York Times and Washington Post on Friday.
Despite the turmoil, the president departed for his first overseas trip the same day. It kicks off Saturday in Saudi Arabia.