Former NBA player Brandon Hunter, who had stints with the Boston Celtics and the Orlando Magic, collapsed while doing hot yoga and died Tuesday, officials and loved ones said.
Hunter, who had a long career in Europe, was 42.
The Magic and Hunter's alma mater, Ohio University, announced his passing Tuesday. He was inducted to the school's Athletics Hall of Fame last year.
"We are deeply saddened to hear of the passing of Brandon Hunter. Brandon was a phenomenal player at Ohio who went on to have a great pro career," Bobcats coach Jeff Boals said in a statement.
"Brandon was a great ambassador for Ohio, a great teammate, a great competitor, and a great family man. Brandon had an infectious personality that touched many people along his journey and will be truly missed," he said.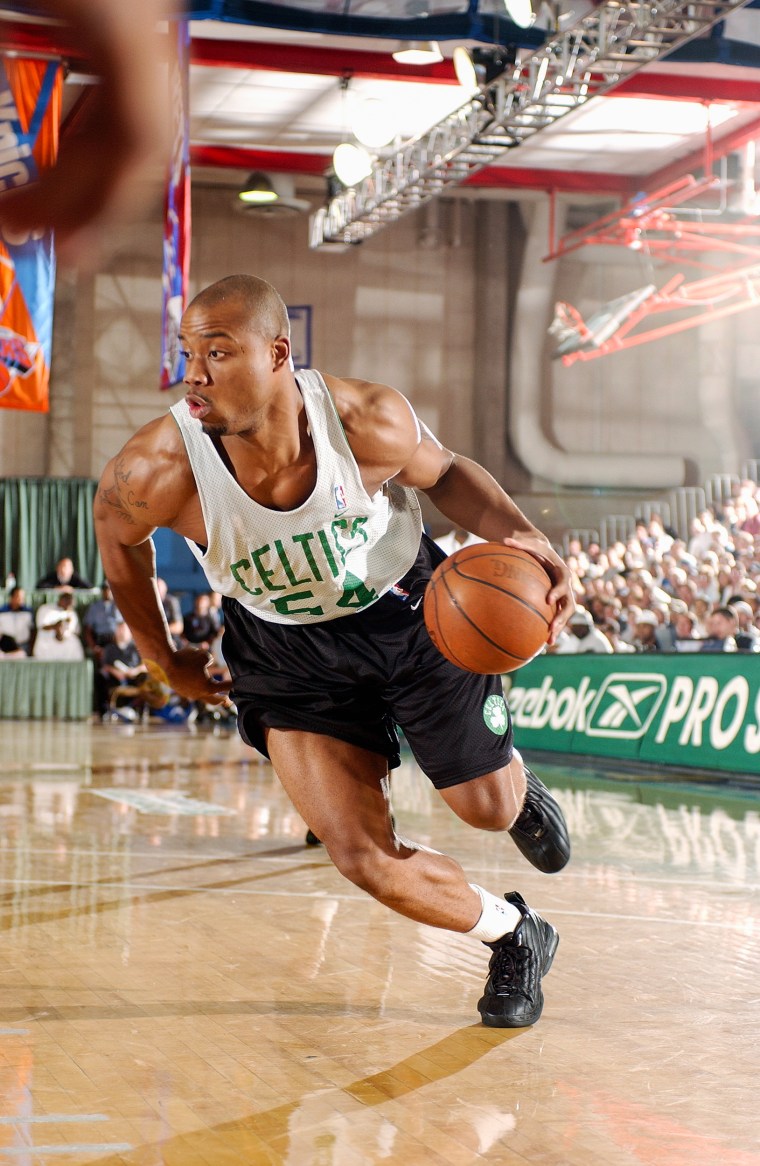 The cause of death was not immediately disclosed.
Hunter collapsed during a session of hot yoga at an Orlando studio, said his mother-in-law, Carolyn Cliett.
"It was hot yoga, and he did it regularly," she said. "He was in good shape as far as we know. We're just shocked."
Even though his NBA career was limited to 36 games for Boston in 2003-04 and 31 for Orlando in 2004-05, Hunter leveraged his overall basketball experience into a successful career as an agent, helping place players on overseas teams, said his former college coach, Tim O'Shea.
"For me it was incredibly rewarding to see how he matured as a person," O'Shea said.
"He invested money wisely. He had real estate and some rental properties," O'Shea said. "He came from a very tough childhood, so it was amazing to see how athletics can be a vehicle to change somebody's life, and he was a great example of that."
After his time in Boston and Orlando, Hunter played for teams in Greece, Italy, Israel and France.
Hunter, a fierce rebounder at 6-foot-7, led all of Division I college basketball with 12.6 rebounds per game in 2002-03. He is Ohio's career leader in rebounds, having collected 1,103 boards in his four years in Athens.
He is survived by his wife, Mary, and three children, ages 5 to 15.