Los Angeles Sparks head coach Derek Fisher on Saturday blasted the treatment of WNBA players.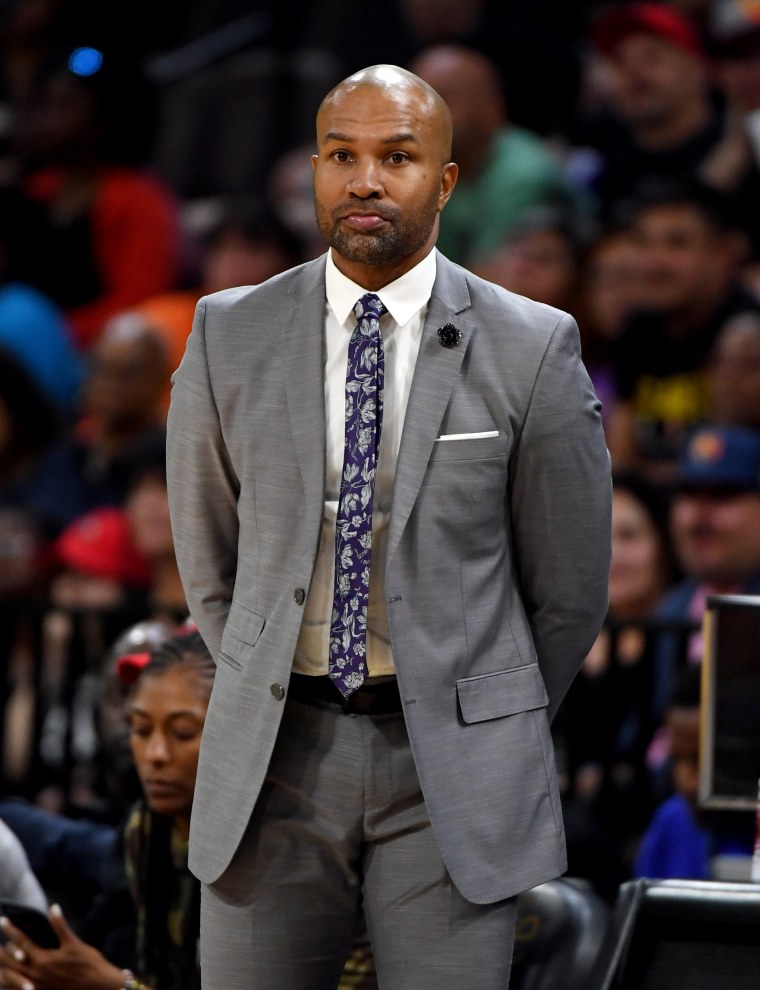 Fisher, who played in the NBA for 18 years, shared a photo on his Instagram account of the team at Minneapolis-St. Paul International Airport, waiting for a train with their luggage after they defeated the Minnesota Lynx 89-85.
"So after a hard fought win on national television @la_sparks are right back to reality that these women are not being treated like the best athletes in the world!! #facts #hastochange#comeonnow," Fisher captioned the photo.
The post earned support from Elizabeth Cambage, who plays for the WNBA's Las Vegas Aces.
Cambage responded to a commenter who suggested the WNBA has to make more money in order for players to take private flights.
Cambage said most WNBA teams already have jets, and it would be cheaper for its players to use them, but they are not allowed to per the terms of their collective bargaining agreements.
A spokesman for the Sparks told NBC News on Sunday that all WNBA teams fly commercial.
The WNBA has been a consistent money loser, according to the NBA. But Mark Tatum, interim head of the WNBA, said he hopes that changes.
"The WNBA, teams and players are fully committed to growing the league's revenues to make this a sustainable business," Tatum, who is also NBA deputy commissioner and chief operating officer, told NBC News on Sunday. "We continue to have productive conversations through the collective bargaining process and are confident the result will be a fair deal for all involved."
Sports journalists Angel Gray and Kristen Ledlow also weighed in on Fisher's Instagram post.
"With you, Coach," Ledlow commented, while Gray responded, "#HasToChange."
Fisher did not immediately respond to a request for comment.
Fisher, who had a failed stint as coach of the New York Knicks, was hired as the Sparks head coach in December. He spent a majority of his playing career with the Los Angeles Lakers, winning five championships with the team.
The average base salary for a WNBA player is about $75,000 a season and the maximum is $117, 500, according to the Indianapolis Star.
The Sparks roster includes former MVP awardees Candace Parker and Nneka Ogwumike, as well as Chelsea Gray, Alana Beard and Nneka's younger sister, Chiney Ogwumike.