A former Ohio National Guard member was sentenced Tuesday to nearly six years in prison after authorities said he made and sold so-called ghost guns and made online threats about violence against Jewish and Black people.
Thomas Develin was sentenced to 71 months in prison on federal weapons counts, according to online court records.
Develin, 25, made and sold 3D-printed guns and made and advertised the sale of devices that are used to turn semi-automatic weapons into fully automatic ones, federal prosecutors said. He pleaded guilty in October.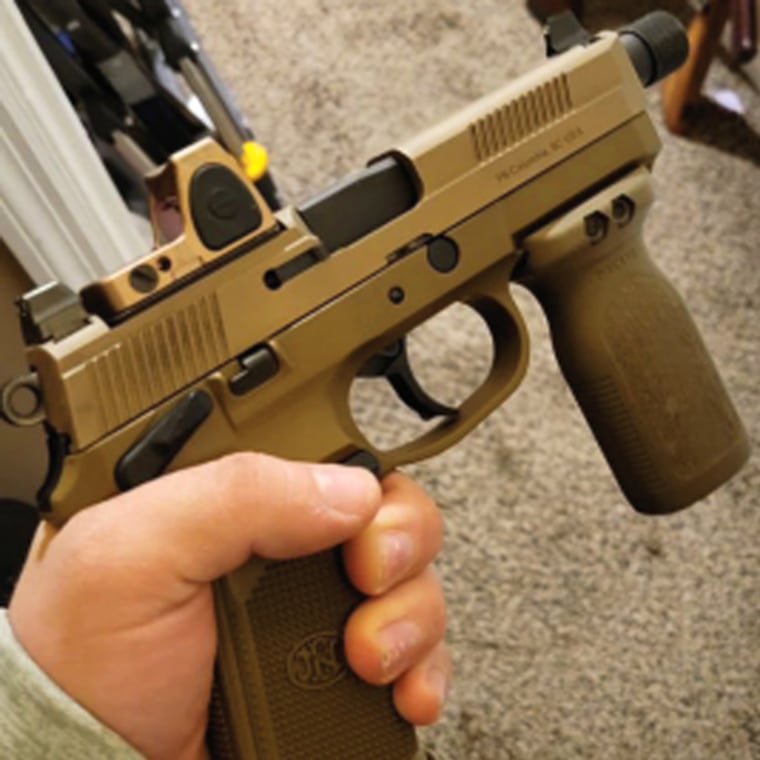 Develin was also charged in state court with making terrorist threats and pleaded guilty to two counts Tuesday, according to state records. He was sentenced to six years, which will run at the same time as his federal sentence.
The comments in a private chat group were violent and racist, said Bob Krapenc, Develin's defense attorney in the state case.
"I have no reason to think that he was ever going to act on this — but that doesn't take away from the absolute fear and concern of people when they read these kinds of posts," Krapenc said.
The posts involved mass violence against Jewish and Black people, federal prosecutors wrote in a sentencing memorandum in that case.
A post at a synagogue where Develin worked security at the time suggested he might join in if there were an active shooter there, according to an Alcohol, Tobacco, Firearms and Explosives affidavit in the federal case. In others, he said he would start shooting at a Jewish school or called for violence against Black people and women.
Develin was in the Ohio National Guard and deployed to Afghanistan in 2017 to 2018, his federal attorney wrote in court documents.
In a letter to the judge, Develin said he became depressed and was drinking heavily after he returned from Afghanistan. He said that his online comments were disgusting and that they happened after conversations with friends "spiraled out of control into an undeclared contest to see who could come up with the darkest or ugliest ideas."
"I never intended to put fear into the community," Develin wrote. "Now that our discussions have been made public, I realize the shock, fright, and pain it has caused others."
Develin was also sentenced to six years of supervised release after his prison term, court records show.