She watched out for her guys.
Former Ohio State University fencing coach Charlotte Remenyik was one of the very few school officials to formally sound the alarm about Dr. Richard Strauss during the nearly two decades that he molested hundreds of young male athletes and students, often under the guise of a medical examination. Her warnings can be found in records uncovered by investigators with a law firm hired to conduct an independent investigation into Strauss.
In fact, Remenyik regularly warned her athletes about Strauss and was so persistent that the doctor personally complained about her to the top brass at OSU.
"The reason for the persistence of the rumors in the fencing team became clear: a personal and continuous vendetta against me by Coach Remenyik," Strauss wrote in a letter dated June 3, 1996, to OSU's then vice-president for student affairs. "Approximately once a year, Coach Remenyik took various members of the team aside and told them to 'watch out' for me, citing 'rumors'."
Strauss' redacted letter was included in a damning report released last year by the Perkins Coie law firm, hired by OSU to conduct an independent investigation, which concluded that coaches and administrators knew that Strauss was sexually abusing athletes and students but failed to stop him.
"She was a hero," said Stephen Snyder-Hill, a Strauss victim and one of the leaders of the drive to hold OSU accountable. "She was the only one who formally stood up."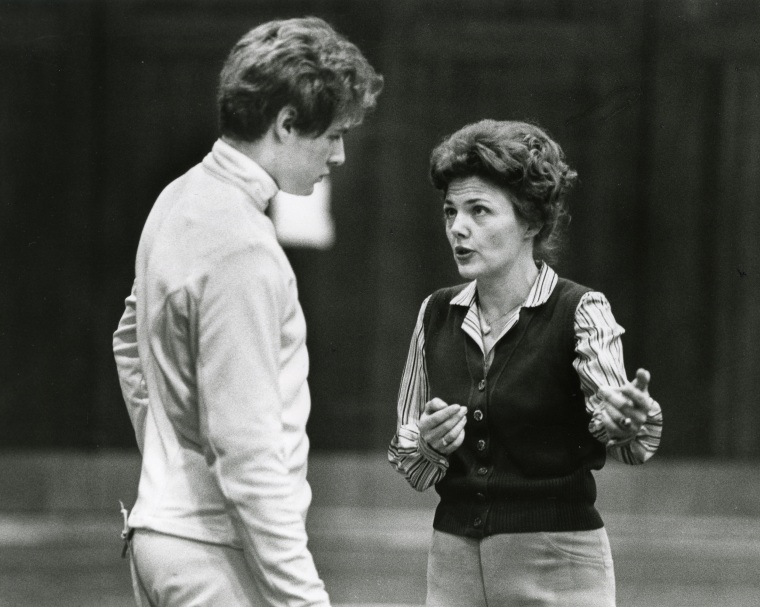 Remenyik is also the only former OSU coach named in the report. She appears on page 92 as a person who raised "concerns" about Strauss in 1994 to Senior Associate Athletic Director Paul Krebs.
In a letter dated Nov. 7, 1994, OSU's then-Director of Sports Medicine John A. Lombardo dismissed Remenyik's concerns.
"I have spoken with her and her concerns are based on rumors which has been generated for 10 years with no foundation," Lombardo wrote in the letter, which was included in the Perkins Coie report. "However, due to the pervasive nature of these rumors, the male athletes do not feel comfortable with Dr. Strauss as their physicians."
NBC News was unable to reach Krebs for comment.
But Remenyik's report was not based on rumors, her daughter, Csilla Smith, said.
Among the fencers who told Remenyik directly that Strauss had crossed the line was her future son-in-law, Kevin Smith, she said.
"He went in to be treated for a torn earlobe and the first thing he said was to drop trou," Smith said of her husband. "Kevin refused and told my mother what happened."
Lombardo went on to say in his letter that Strauss agreed to relinquish his job of providing medical care to the fencers to another doctor.
But investigators found that Strauss continued to treat members of the fencing team and male athletes from a dozen other sports at OSU. And Remenyik, who died in 2011 at age 77, continued to warn her fencers to watch out for Strauss, Smith said.
"My mother would tell her athletes that if Strauss did anything and they were willing to come forward, my mother would be willing to support them," Smith said. "She would tell her fencers that if somebody had a complaint against Strauss, she would go with them to tell the administration. But beyond telling her, the fencers were too embarrassed or afraid to tell anybody else. So she had no direct evidence."
Despite the school failing to take action on Remenyik's concerns, she continued to keep trying to get him replaced, Smith said.
"She was very frustrated by that," Smith said. "She talked about it all the time."
Lombardo did not cooperate with the Perkins Coie investigators, the report states. And he did not return a phone call seeking comment about Strauss and Remenyik.
Strauss died by suicide in 2005.
Smith said she was interviewed by the Perkins Coie investigators and told them what she knew. Remenyik's son, Attila, said had his mother still been alive, she would have given them an earful.
"My mom was known for calling it like it is," Attila Remenyik said. "Sadly, she was the only one who spoke up."
OSU hired Perkins Coie to conduct an investigation after former wrestler Mike DiSabato came forward and said he'd been molested by Strauss. The subsequent 180-page report, which was released in May, was a scathing appraisal of OSU's failure to stop Strauss.
"Students openly discussed Strauss' examination methods or complained about his loitering presence in the shower and locker rooms, including in front of coaches and other Athletic Department staff," the report stated. "Many of the students felt that Strauss' behavior was an 'open secret,' as it appeared to them that their coaches, trainers and other team physicians were fully aware of Strauss' activities, and yet few seemed inclined to do anything to stop it."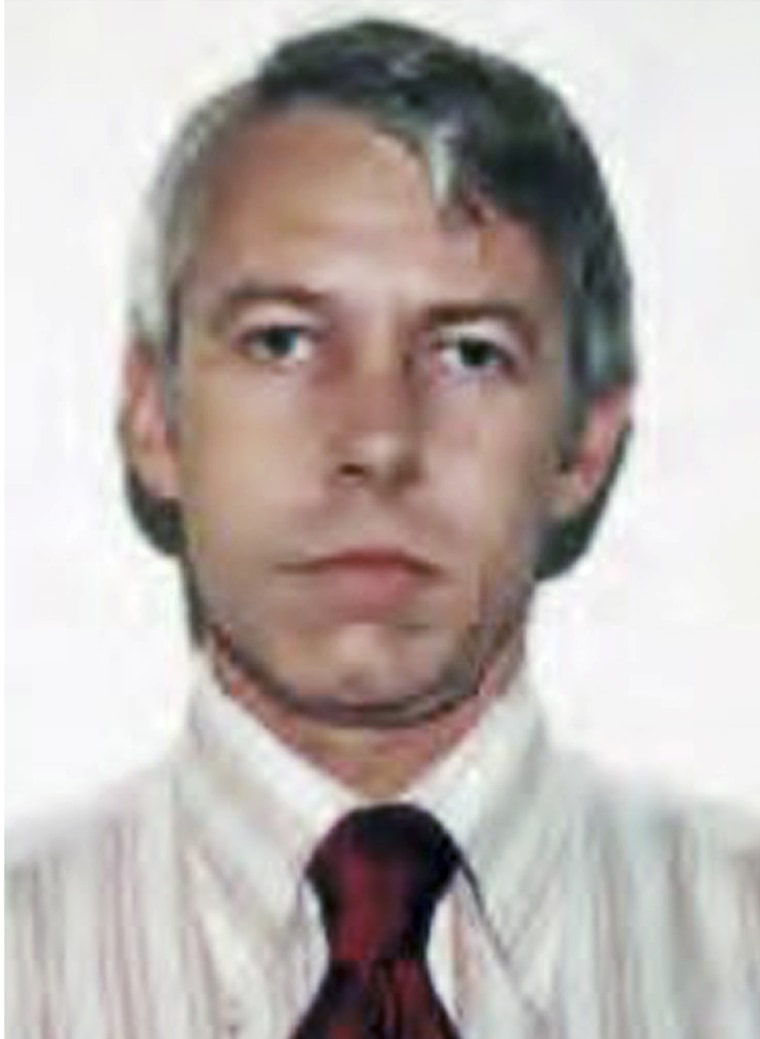 While he is not named in the report(his name does appear in the appendix), former OSU wrestling coach Russ Hellickson has stated in interviews and on video that he spoke directly to Strauss about his habit of showering with the athletes and about his "too hands on" physical examinations. He declined to comment for this story.
Also, DiSabato and other former wrestlers have accused their former assistant coach, Ohio Rep. Jim Jordan, of turning a blind eye to the Strauss abuse. The powerful Republican has insisted repeatedly that he had zero knowledge of what the doctor was doing. Neither he nor his spokesman, Ian Fury, responded to an email for additional comment.
Last month, former OSU swimmer Derek de Jong said he too was victimized by Strauss and that he regularly complained to athletic staff that the doctor was ogling athletes. He said they did nothing to stop Strauss.
In response to a request for comment about Remenyik, OSU spokesman Ben Johnson said, "Ohio State is a fundamentally different university today and over the past 20 years has committed substantial resources to prevent and address sexual misconduct."
"The university's fundamental failure at the time to prevent or adequately investigate complaints raised by students and staff members is unacceptable," he said.
More than 300 or so Strauss victims have filed federal lawsuits against OSU that are currently in mediation.
Remenyik was born Sept. 5, 1934, in Hungary, the only child of an upper-middle class family, according to her children and a remembrance published by OSU in 2012.
She was introduced to fencing as a child and said the sport, which uses three kinds of swords (the foil, epee and saber), was limiting for girls.
"I love sabre fencing the best," Remenyik said in a 1981 interview with the school. "Although they don't allow women to compete in sabre or epee, only foil, that is what I grew up with in Hungary."
She was 5 when World War II broke out. Hungary, which was allied with Nazi Germany, was spared the horrors that were visited on nearby Poland in the early years of the war. Then, in 1945, the Soviets occupied Hungary.
"I was declared the enemy of the state because of my birth, because of my family," she said.
Despite that, Remenyik's skill with a foil landed her a spot on Hungary's national fencing team, her daughter said. But when she and her husband got a chance to flee after the 1956 Hungarian revolution, they took it.
"My parents landed in Chicago with just the clothes on their back," Smith said.
Neither spoke English and Remenyik had only a high school education but she had a burning desire to teach fencing, her daughter said. Remenyik spent time working in a factory and eventually earned a bachelor's degree in physical education in 1973 from Northwestern University, which hired her to coach the women's fencing team. She rose to the challenge and her teams won several championships.
By 1978, Remenyik was coaching the women's fencing team at OSU and turned the program into a powerhouse that won several Big Ten titles. Two years later, she was tapped to coach the men's team, as well, "becoming the first woman to coach both the men and women concurrently," according to the remembrance.
Strauss arrived at OSU the same year.
"He had a reputation," Smith said. "The athletes talked about him. The coaches talked about him. All you had to say was 'Dr. Strauss' and everybody knew what that meant."
Smith said that her mother began telling the fencers to be careful around Strauss in the 1980s.
That timeline is reflected in the 1996 letter that Strauss wrote to David Williams, who was then the vice president for student affairs.
"In 1981, (name redacted) apparently decided he did not like me, for reasons that are a mystery to me," Strauss wrote. "He started the 'rumors' that are referred to by Dr. Lombardo, and told Coach Remenyik. Other members of the team did, in fact, like me and disagreed with (name redacted) and his rumor campaign."
Williams died in February.
Smith said she learned to fence from her mother. Asked what kind of a teacher she was, Smith said, "Old school. Lots of drills, lots of drills, lots of drills."
But what Remenyik also drilled into her children was the importance of standing up for what is right.
"She was pretty tough," Csilla Smith said of her mom. "There wasn't a whole lot she could do about the Strauss situation other than warn the fencers and she did that."