Attorneys for Brock Turner, the former Stanford University swimmer who served three months in jail for sexual assault in a case that raised questions about proper punishment, are asking that the court overturn his convictions.
In a 172-page appeal filed Friday with California's Sixth District of Appeals, Turner's legal team argued that the trial was "fundamentally unfair" and that excessive media attention, among other factors, deprived their client of due process and his right to a fair trial.
"The petitioner respectfully requests that this Court reverse his convictions," his lawyers wrote, asking for a new trial for Turner.
In March 2016, Turner was convicted on three felony counts of sexually assaulting an unconscious woman outside a fraternity house party at Stanford a year before. The case received national attention and reignited conversations about sexual assault on college campuses.
Santa Clara County District Attorney Jeff Rosen said Friday that he's confident that Turner's conviction will be upheld.
Related: Recall effort launched against Judge Aaron Persky in Stanford assault case
"Turner received a fair trial and was justly convicted," Rosen said. "Nothing can ever roll back (the victim's) legacy of raising the world's awareness about sexual assault."
Turner faced a maximum of 14 years in prison for the assault-related charges, but Superior Court Judge Aaron Persky sentenced the former student-athlete to only only six months in jail.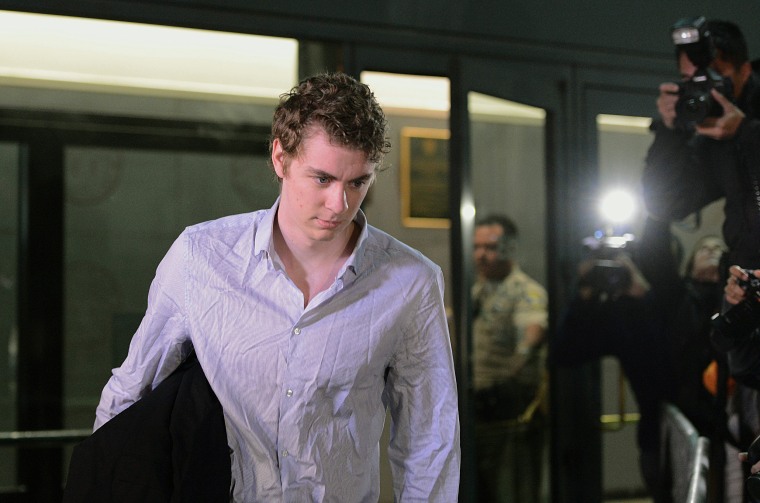 The sentence sparked an outcry from activists who said the decision was "too lenient," and residents filed thousands of misconduct complaints and petitions against Persky. A California agency that oversees judicial discipline ultimately ruled that he had acted appropriately and there was no misconduct.
On Friday, an appeals court denied Persky's request to stop petitioners from collecting signatures for a recall vote of him on the ballot in June.
According to The Mercury News, the Sixth District Court of Appeal rejected Persky's request, giving the campaign until Jan. 16 to collect more than 58,000 signatures to have the initiative placed on the ballot.
Related: Brock Turner registers as a sex offender in Ohio
In September, Turner, who is now 22, was released from prison after serving less than half of his six-month sentence. He returned to his hometown in Ohio where he was required to register as a sex offender.
Turner was once an Olympic hopeful. Persky, who also attended Stanford, was captain of the school's lacrosse team when he was an undergraduate and also helped coach the lacrosse team while attending Berkeley law school, according to biographical information he supplied in 2002 to the League of Women Voters of California.
CORRECTION (Dec. 4, 2017, 4:50 p.m.): A previous version of this article and its headline referred incorrectly to Turner's conviction. He was convicted on charges of sexual assault, not rape.