Michigan authorities are now investigating former Olympic gymnastics coach John Geddert, an associate of a doctor who was just sentenced to decades in prison for molesting young athletes — some of them at Geddert's club.
The Eaton County Sheriff's office would not discuss the nature of the complaints it has received about Geddert, who was suspended by USA Gymnastics two weeks ago, or how many it has received.
"We have had people coming forward and our investigation is ongoing," the sheriff's office said in a statement Tuesday. The Lansing State Journal was the first to report the investigation.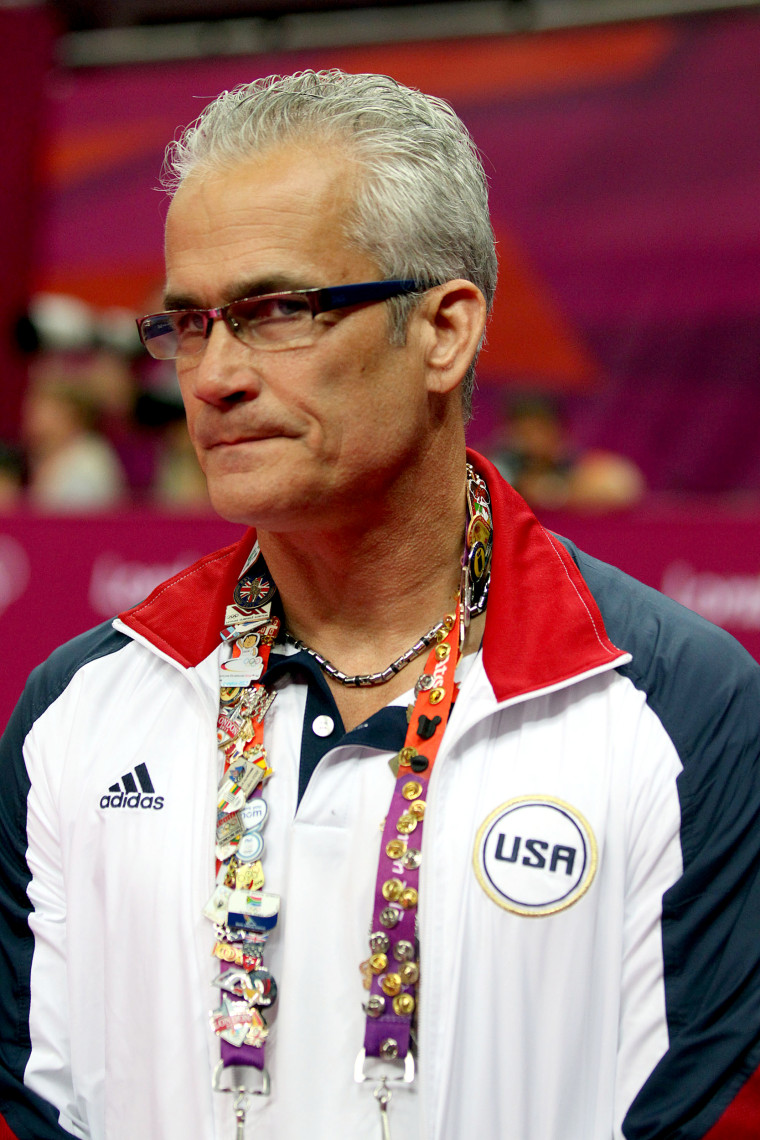 Geddert's lawyer could not be reached for comment Tuesday, but in the past Geddert has said he had "zero knowledge" of abuse by former USA Gymnastics doctor Larry Nassar. In a statement last month after his suspension, the attorney said the coach "only wishes to convey his heartfelt sympathy to all victims of Larry Nassar."
USA Gymnastics did not say why it suspended Geddert, the head coach of the 2012 U.S. Olympics team, citing only a "pending matter."
Some of Nassar's victims say that Geddert created a toxic atmosphere at his Twistars club that allowed a predator to abuse girls who felt they shouldn't question the doctor's bare-handed pelvic treatments or that they couldn't complain.
Some said Geddert insisted they be treated by Nassar, who used a side room at the club. The coach was described by some as physically rough, insulting and overly demanding.
"My mother once told me if a boyfriend ever treats you the way John does, leave him," Annie Labrie said of Geddert during a victim impact statement at Nassar's sentencing hearing.
Several gymnasts said they hold Geddert responsible for what happened to them.
"There is no excuse for you not knowing what was happening in your gym," Bailey Lorencen told the court.
Geddert has longstanding ties to Nassar, who is accused of molesting at least 265 girls and women — including Olympic champions — under the guise of medical treatments.
Nassar was sentenced Monday to 40 to 125 years in prison after pleading guilty to abusing three girls at Twistars; he previously got 40 to 175 years for abusing seven other victims and 60 years for child pornography.