The former UC Davis student accused of stabbing three people near campus has pleaded not guilty to murder charges following his arrest on Thursday.
Carlos Dominguez, 21, was charged with two counts of murder and one count of attempted murder, according to a news release from the Yolo County District Attorney.
Dominguez is accused of "willful, deliberate and premeditated murder" and attempted murder, as well as use of a deadly weapon, according to court documents filed in Yolo County.
He appeared in court on Friday and pleaded not guilty to all of the charges.
Yolo County Superior Court Judge Daniel Wolk denied bail to Dominguez, citing the risk to public safety and the defendant's own flight risk given the seriousness of the alleged crimes.
Dominguez remained expressionless as the judge read out the complaint filed by prosecutors Friday. He responded in the affirmative several times to questions from the judge but did not speak otherwise.
If convicted, Dominguez could be sentenced to life without parole or the death penalty, according to the district attorney's office.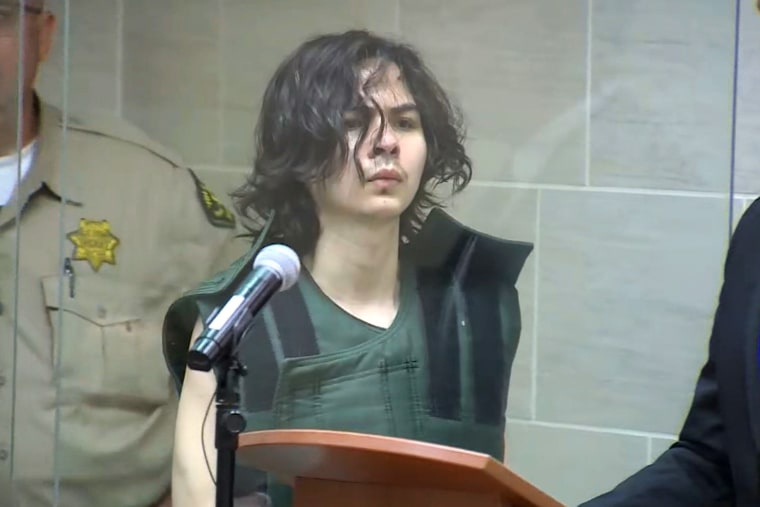 The office will decide if they'll pursue the death penalty against Dominguez at a later date, they added.
The victims killed in the stabbings that left the city of Davis on edge for nearly a week were David Henry Breaux, 50, and UC Davis student Karim Abou-Najm, 20, police said. Davis resident Kimberlee Guillory was stabbed and critically injured.
The first fatal stabbing was reported around 11:20 a.m. April 27, when officers responded to a request for a welfare check at the city's Central Park. They found Breaux, who is homeless, hunched over a bench with "very significant" stab wounds, Davis Police Chief Darren Pytel said.
Two days later, on Saturday, Abou-Najm died of injuries he sustained in a stabbing near Sycamore Park around 9:14 p.m., Pytel said.
They were both stabbed "many times," he said.
The third stabbing occurred around 11:36 p.m. Monday. Guillory, who was homeless, had gone to sleep in a tent when someone stabbed through the tent and then reached in and began stabbing her, Pytel said.
After police received over a dozen calls from people saying they saw a man matching a suspect description, Dominguez was detained Wednesday in Sycamore Park and arrested Thursday.
Dominguez, who was a UC Davis student until last week, lived in Davis for the last couple of years, Pytel said. He enrolled in 2020 and was a biological sciences major, the university said.
Dominguez was in his third year until April 25, "when he was separated for academic reasons," UC Davis said in a statement.