Former UFC champ Chuck Liddell was arrested and charged with domestic battery following a disturbance at his Southern California home early Monday, authorities said.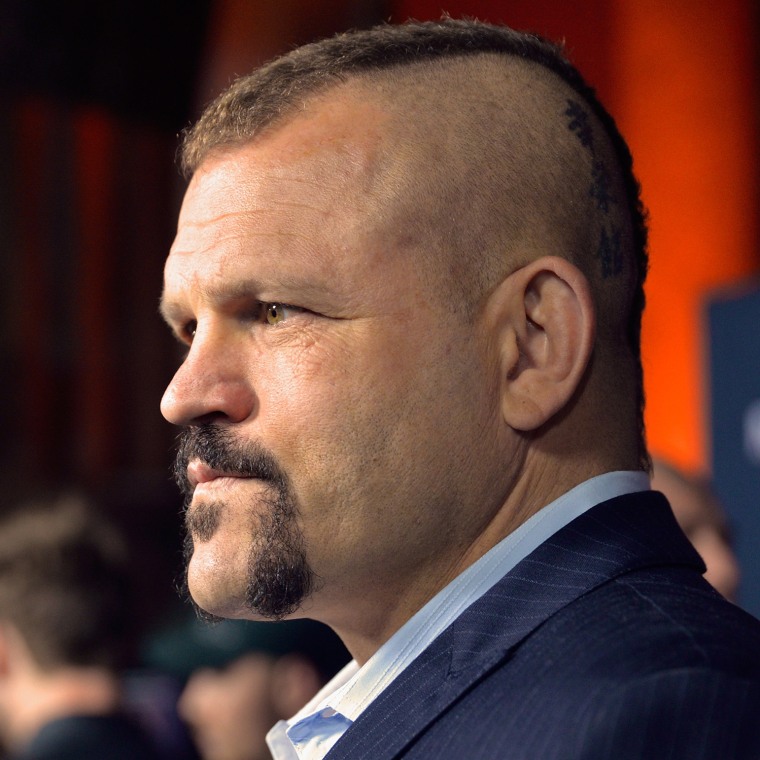 Liddell denies the accusations.
Los Angeles County sheriff's deputies were called to Liddell's house in Hidden Hills, about 50 miles northwest of downtown Los Angeles, "regarding a family disturbance," according to a department statement.
"Upon arrival deputies determined Chuck Liddell and his wife had been involved in a physical altercation," the sheriff's department said. "Mr. Liddell was arrested for domestic battery."
The 51-year-old was arrested about 1 a.m. and booked into custody at the Malibu/Lost Hills Sheriff's Station at 1:56 a.m. in lieu of $20,000 bail, according to jail records.
The former champion fighter is scheduled to appear in L.A. Superior Court in Van Nuys on Wednesday.
Early Monday evening Liddell issued a statement through a spokesman, saying that he was the one who was attacked.
"I was the victim of the incident last night at our family home, as details of the case will reveal," Liddell said. "The deputies informed me that my wife would be arrested, as I did not respond to her assault while I sustained bruising and lacerations. I volunteered to go in her place."
He said the incident was the latest example of "the many times I have tried to shield a family mental health issue from the public purview."
"It has become painfully apparent that this cannot continue, as our private life has now reached a public breaking point.," he said. "Please respect our privacy as I help to navigate our family through this difficult time."
Known as "The Iceman" in the octagon, Liddell is one of UFC's most revered fighters, going 21-8 in his Hall of Fame career that spanned from 1998 to 2010. Liddell played a key role in the sport's mainstream rise, with his celebrated bouts against Tito Ortiz, Randy Couture, Renato "Babalu" Sobral, and Jeremy Horn.