A doctor who treated America's Olympic gymnasts and has been accused of molesting dozens of his patients was arrested and charged Monday with criminal sexual conduct against a child, court records show.
Michigan Attorney General Bill Schuette is set to announce details of the three counts against Dr. Larry Nassar at a press conference on Tuesday.
But court records show the allegations date to 1998 and involve a victim under the age of 13.
Nassar's lawyer, Matt Newburg, had no immediate comment on the charges but previously said all of Nassar's procedures were medically appropriate.
Nassar was the team doctor for USA Gymnastics, the sport's governing body, from 1996 to 2015 — when he was fired in response to what the organization has called "athlete concerns."
USA Gymnastics reported Nassar to the FBI at the time but it's not clear what action was taken. Nassar, 53, continued to teach and treat patients at Michigan State University, where he had his sports medicine practice until being fired Sept. 20.
Since the first allegations against Nassar were reported by the Indianapolis Star two months ago, at least two dozen former patients have filed complaints at Michigan State, alleging they were sexually assaulted under the guise of invasive medical exams.
Schuette took over the probe last month, and it's not clear if the charges filed this week represent the end of his investigation or just the start.
Nassar also faces lawsuits by two former gymnasts — one an Olympic medalist, the other a former national team member who says she was repeatedly molested by him at the training facility operated by famed coach Bela Karolyi.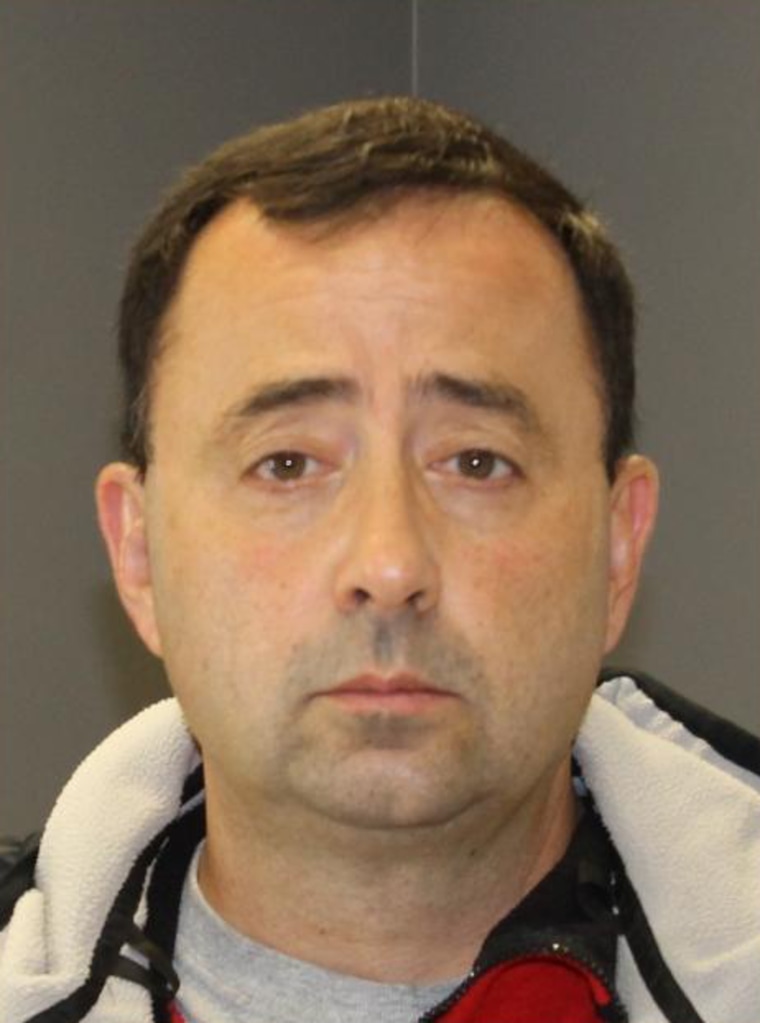 One of Nassar's accusers, Rachael Denhollander, the only woman to go public thus far, said the charges give her hope.
"I'm heartbroken for his victims. And I'm heartbroken that that's the man he is," she said.
"I'm grateful it's coming out. And I'm hopeful that justice will finally come for him," she added. "I'm hopeful that justice will come for everything he's done. For all of his victims.
"The reason I came forward is I wanted him to be stopped. And I think that's being accomplished."
Related: Doc Accused of Abusing Gymnasts Defends 'Procedures'
Attorneys for Nassar have said he doesn't deny using vaginal penetration as part of medical techniques used by doctors of osteopathic medicine.
"Any allegations that Dr. Nassar was performing these procedures for any purpose other than proper medical treatment are patently false and untrue," they said in a statement in September.
In addition to members of the Olympic teams, Nassar has also treated members of America's national teams, regional gymnasts, and athletes in other sports. He was affiliated with a gym in Lansing, Michigan, and with the high school in his hometown of Holt, Michigan, which has cut ties with him.