/ Source: Associated Press
Former Vice President Walter Mondale was recovering from heart surgery Thursday, about week after his wife of 58 years passed away.
Mondale, 86, underwent an unspecified procedure at Mayo Clinic in Rochester, Minn., his family said in a brief statement that called the surgery "successful."
"He is resting comfortably and is expected to make a full recovery," the statement said. The family asked for privacy.
Mondale's wife of 58 years, Joan, died on Feb. 4 at age 83 after a long illness.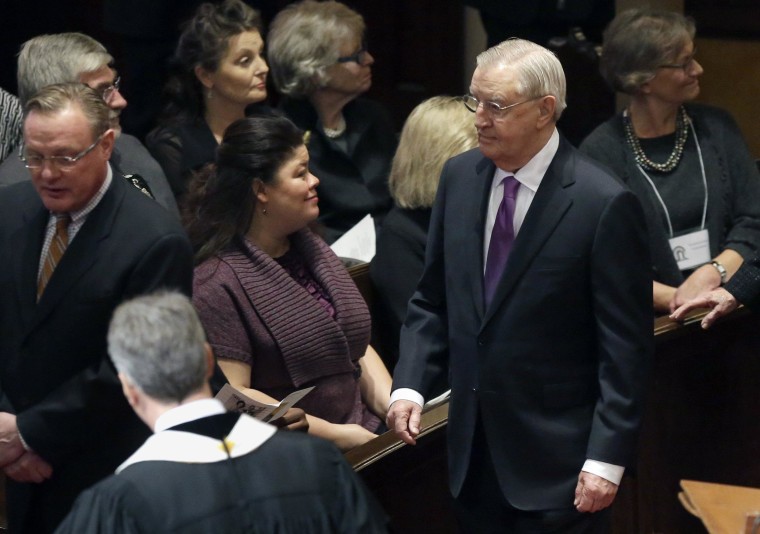 Mondale was vice president to Jimmy Carter and ran as the Democratic nominee against Ronald Reagan in 1984. He later served as ambassador to Japan in the 1990s.
Walter Mondale was a Democratic senator from Minnesota when he was elected Carter's vice president in 1976. As Carter's No. 2, Mondale was seen as a trusted adviser and credited with making the office of the vice president more relevant.
- The Associated Press