Formula 1 CEO Stefano Domenicali is downright giddy about the sport's flourishing American fan base. How giddy? A scene in the new season of Netflix's "Drive to Survive," which premiered Friday, features him singing "The Star-Spangled Banner" in his Italian accent.
"I'm pretty convinced we are just scratching the surface of this market. We are just looking into the future," Domenicali says after having soaked up the crowd for Miami's new race. "I'm very excited."
A Ferrari engineer is overwhelmed by the fans. "Mamma Mia, what have you done?" he quips to Domenicali. "F------ Super Bowl!"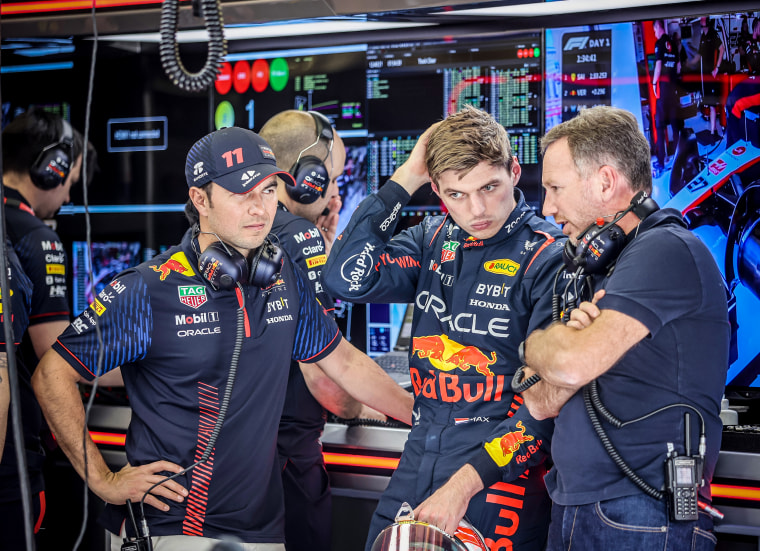 American interest in Formula 1 is exploding as some of the fastest cars in the world hit the circuit Thursday for 2023 preseason testing ahead of the first race of the season under the lights in Bahrain on March 5. Defending world champion Max Verstappen set the fastest times in the opening sessions as he pursues a third successive title.
The sport has its first American driver since 2015 with 22-year-old Logan Sargeant now racing for the Williams team. For the first time in generations, there are an American driver and a U.S.-based team, Haas F1, simultaneously on the track.
This year, the calendar will feature three races in the U.S. — more than any other country — including the Circuit of the Americas in Austin, Texas, which last year smashed the all-time attendance record for a race with 440,000 fans. It includes the Miami race that debuted on ABC in May and attracted a highest-ever 2.58 million viewers in the U.S. And this year's calendar will add a much-hyped nighttime race with a straight spanning the glitzy Las Vegas Strip.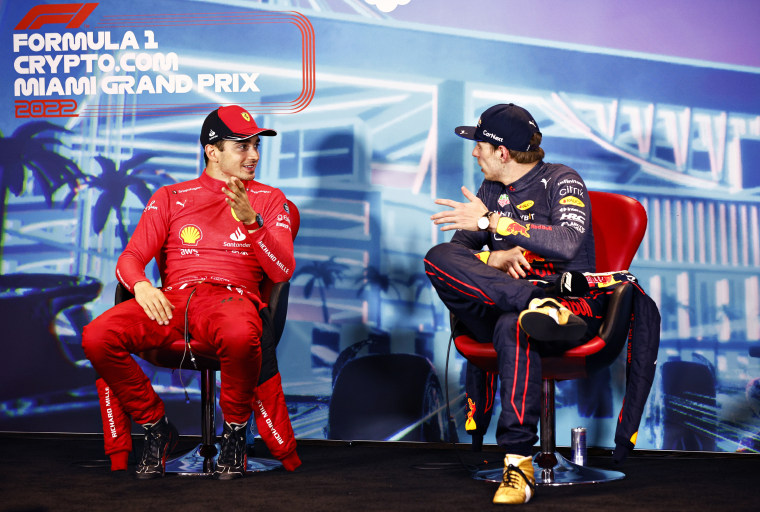 The growing F1 fan base has attracted praise from at least one national politician who sees it as an economic boon.
"It's a big deal!" said Sen. Catherine Cortez Masto, D-Nev. "We're very excited in Las Vegas to be hosting. And not only is it exciting for Formula 1 fans; it's exciting for Las Vegas and Nevadans."
Cortez Masto said the Grand Prix will be "beneficial to our community" and "our economy" and demonstrate what Las Vegas and its "world-class service industry" have to offer.
Soaring viewership means the sport is also reaching new audiences. The 2021 season, which featured one of the most thrilling championship battles in history, averaged 949,000 U.S. viewers, according to ESPN. The 2022 season beat that by 28%, topping 1 million viewers on average per race for the first time. The network reported more female and younger viewers than ever last year.
"Viewership has increased every year since F1 returned to ESPN and ABC in 2018," ESPN spokesman Andy Hall said in an email, adding that the pandemic-delayed and compressed 2020 season "held mostly steady from the year before," unlike other sports.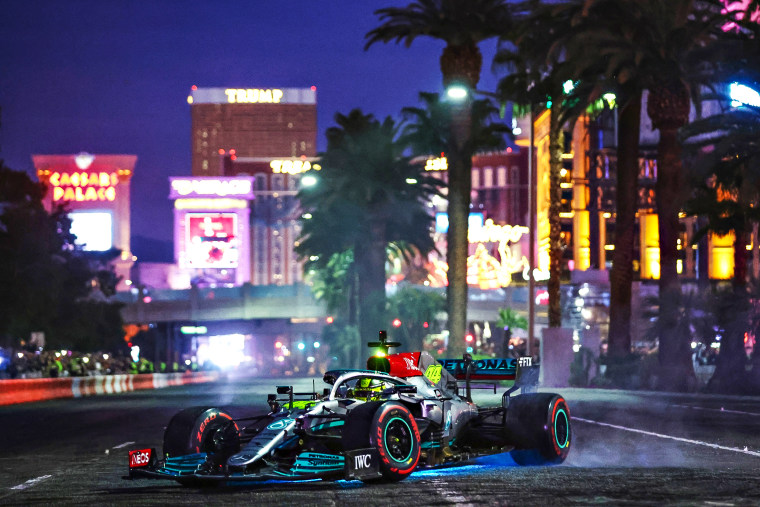 Last fall, ESPN signed a new contract with F1 through 2025 that includes airing a minimum of 16 races on ABC and ESPN, with the rest on ESPN2. American fans will continue to get the Sky Sports F1 feed ad-free during the races, helmed by commentators David "Crofty" Croft and Martin Brundle.
"Making viewership predictions for an upcoming year isn't something we do, though of course we'd love to see it rise again," Hall said.
He said the TV rights will continue to coexist with the paid F1TV app, on which super-fans can view races directly and watch live onboards of all drivers and more during race weekends.
'Drive to Survive': Season 5 preview
The explosion of the U.S. fan base has been fueled by "Drive to Survive," which began in 2019 and rolled out all 10 episodes of its fifth season Friday morning on Netflix. The series once again includes tantalizing behind-the-scenes footage and previously unseen interviews with drivers and teams, capturing the glory and pain and humanity coursing through the paddock.
The new season sheds new light on the biggest stories of 2022, including Ferrari's roller coaster and how team principal Mattia Binotto navigated an impressive start that became a spectacular collapse, until he was replaced after the season.
Unlike last season, when he iced out Netflix over disagreements about how he was portrayed earlier in the series, Verstappen takes part as he defends his world championship.
The show chronicles Mercedes boss Toto Wolff — still bitter about the 2021 finale — as he copes with a subpar car after years of domination. Seven-time champ Lewis Hamilton isn't over it, either.
"I'm trying to take back the championship that was taken from me," he says.
Of course, that doesn't happen. Wolff's simmering frustration boils over into some of the show's most riveting footage at a team principals' meeting ahead of the Canadian Grand Prix about the bouncing, or "porpoising," effects Mercedes suffered from the most. Wolff loses his temper and tangles with arch-rival Christian Horner, the Red Bull boss, in an expletive-laden war of words.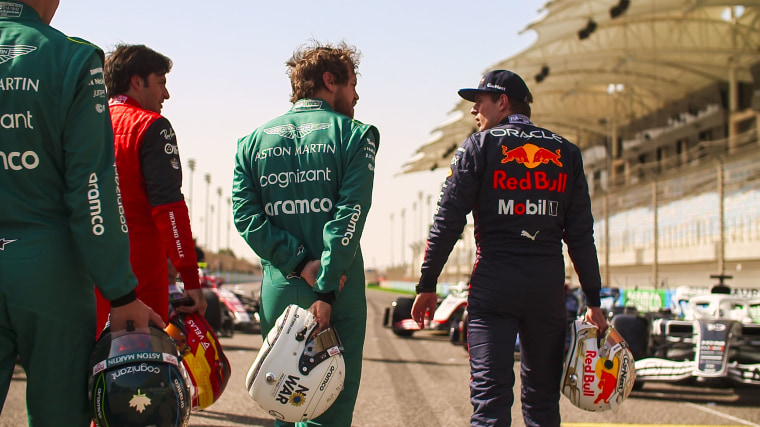 Despite Red Bull's crushing the competition, the season has dark moments for Horner as he contends with blowback after Red Bull marginally breached the spending cap. The season provides a window into how he sought to deal with the referees, reassure his team and keep Verstappen on his game, all at the same time.
Fans of the departing McLaren driver Daniel Ricciardo, who was cut from the team and won't have a race seat this year, will get a fitting farewell to one of the show's most beloved personalities.
Yet the new season leaves numerous stones unturned about teammate rivalries. What was up with Verstappen's refusal to return a favor to teammate Sergio Perez in Brazil? How did Hamilton feel about losing to his new, young Mercedes teammate, George Russell, and about failing to win a race all season for the first time in 16 years? Fans won't get much insight into those questions in the new season.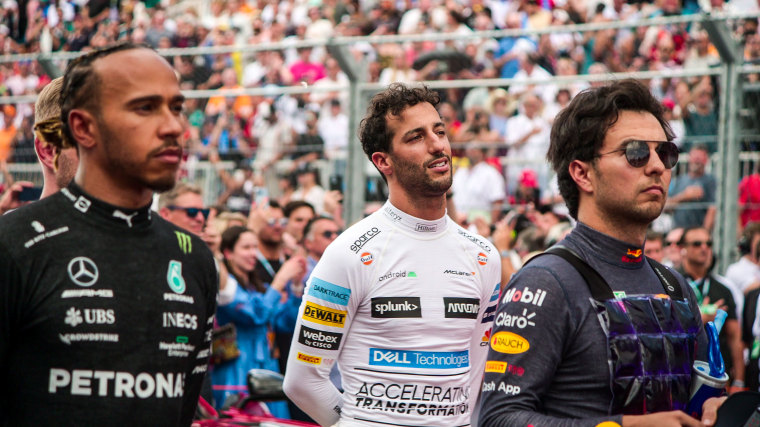 The show barely touches perhaps the biggest question in the sport: How much longer will Hamilton, 38, continue to race? His contract is up at the end of 2023. He says he will race at least this year and hopes to stick around "for a while."
Hamilton recently revealed that he was offered the chance to play a fighter pilot in "Top Gun: Maverick" but was forced to pull out because the shooting schedule conflicted with racing season. One thing Hamilton says he won't do for F1 again is turn down another opportunity to be in a "Top Gun" movie with Tom Cruise.