The hunt for a treasure chest said to contain millions in gold may have claimed its third victim.
Eric Ashby, 31, went missing last month while searching for the treasure art dealer Forrest Fenn claims to have hidden in the Rocky Mountains, his family said. Now, with the discovery of a body in the Arkansas River, friends and family of Ashby fear he might be victim of a hunt that has already claimed the lives of two Colorado men.
"He loved trying to solve puzzles and riddles, so when he heard about Forrest Fenn's treasure, of course, he was intrigued," Lisa, Eric Ashby's sister, said in a statement.
The family said Ashby moved to Colorado in April 2016 to search for the treasure, which is said to be hidden somewhere in the Rocky Mountains, a region that stretches 3,000 miles from Canada to New Mexico. He was last seen on June 28 rafting the Arkansas River in Colorado's Fremont County with other people, Fremont County Sheriff's Office said in a statement.
The raft overturned and pulled multiple people into the river, but Ashby never resurfaced. Police received a call from a third party who witnessed the accident, and no one on the raft ever called to report an accident, authorities said.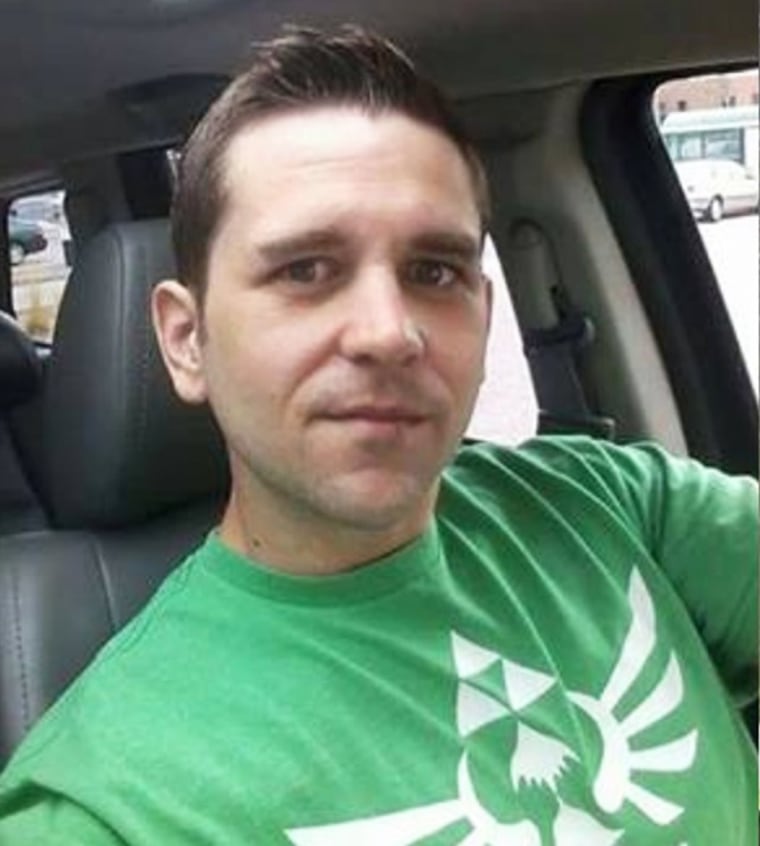 On Friday, one month after his disappearance, Fremont Police found human remains in the Arkansas River east of Florence, Colorado. The remains have not yet been identified, but the body was found 10 to 15 miles downstream from where the raft overturned. Fremont Police said Ashby is the only person who is known to have gone missing in the river.
"In discussion with parks officers and to my knowledge, no one is looking for any other missing persons that I'm aware of associated especially to the river," Sheriff James Beicker of the Fremont County Sheriff's Office told NBC affiliate KOAA.
If the victim is positively identified as Ashby, this will mark the third life claimed by a treasure hunt that authorities have actively discouraged people from taking part in.
Related: Body Found After Pastor Searching for Famed 'Fenn Treasure' Goes Missing
Last month, the body of Colorado pastor Paris Wallace was found in New Mexico after the 52-year-old went missing on the hunt for the treasure. The discovery prompted New Mexico State Police Chief Pete Kassetas to ask Forrest Fenn to call off the hunt.
"People start to make decisions that aren't based in good sound judgment when it comes to money," Kassetas said.
Linda Bilyeu, whose ex-husband Randy, 54, died on the same treasure hunt in January 2016, shared the police's concerns. She called the hunt "ludicrous, out of control, dangerous" and said it "should be stopped."
Even park rangers in Yellowstone National Park have urged Fenn treasure hunters to stay away, citing concerns for treasure-seekers' safety and the park's wellbeing.
Fenn, the art dealer who claims to have hidden the $2 million treasure, seemed against the idea of calling it off.
"If someone drowns in the swimming pool we shouldn't drain the pool," he wrote in an email to the New York Times, "we should teach people to swim."
Now, Fenn shares his condolences to the Ashby family and urges other hunters to practice caution, but still shares no plans of calling off the hunt.
"This thing is taking a toll on me," he added in an email to NBC News.