The Army has suspended an undisclosed number of drill sergeants at Fort Benning in Georgia amid allegations of sexual misconduct involving trainees.
The scandal came to light after one female trainee alleged she was sexually assaulted by a drill sergeant, the base said in a statement.
"Initial review of the incident revealed indications of additional allegations of sexual misconduct involving trainees and drill sergeants," the Army said.
"We take these allegations very seriously, and we will ensure a full and thorough investigation of the facts."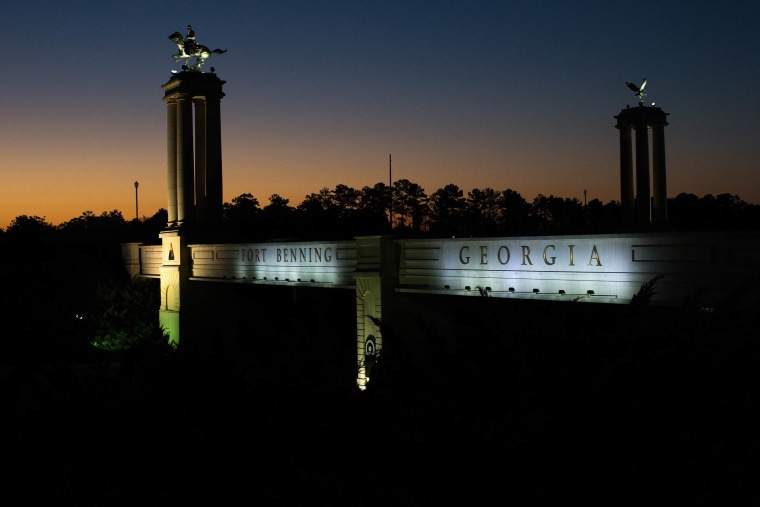 The accused were suspended from drill sergeant duties and will have no contact with trainees until the investigation is over. The trainees are being offered counseling, legal assistance and medical services.
"There is no place for sexual harassment or sexual assault in our Army," the statement said. "Our Army remains committed to maintaining a values-based climate, intolerant of these acts, and to respond appropriately when accusations are made."
Do you have a story to share with NBC News? Send us your tips here.
Retired Air Force Col. Don Christensen, president of the advocacy group Protect Our Defenders, said the announcement was no surprise in light of previous cases: a dozen drill instructors charged with sex crimes at Aberdeen Proving Ground in 1996 and 17 instructors accused of offenses at Lackland Air Force Base in 2011.
"The military has had a long history of issues with trainers sleeping with trainees, whether it's consensual or without their consent," Christensen said.
"Trainees are typically going to be very young and they'll be new to the military. They'll see drill sergeants as being god-like. Their entire lives are in these drill sergeants' hands. And the idea that you can have consensual sex in that situation is ridiculous."
Related: Navy, Marines Ban Nude Photo Sharing Without Consent
The fact that some of the trainees apparently did not reveal alleged misconduct or abuse until investigators began looking into the initial accuser's complaint underscores low reporting rates in the armed services, Christensen said.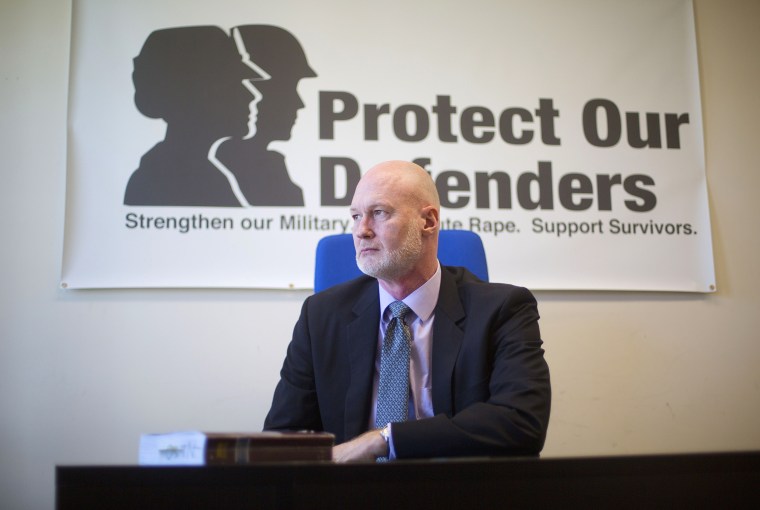 Trainees, in particular, would be reluctant to put their reputations and nascent military careers on the line, he said.
"They're very isolated. Their day-to-day activities are controlled by these drill instructors. It's not an environment very conducive to stepping up and saying, 'I'm being abused,'" he said.
U.S. Sen. Kirsten Gillibrand, D.-N.Y., told NBC News in an email that the Fort Benning investigation shows that the Pentagon hasn't lived up to its promises to crack down on sexual assault.
"It is clear that even after years of reform, sexual assault remains a pervasive problem that puts our troops at risk and undermines our military readiness," she said.
"If we want to end the scourge of sexual assault in the military once and for all, we must professionalize and modernize the military justice system to allow independent military prosecutors to go after and hold these sexual predators accountable. The chain of command has continued to fail service members on this issue."
The U.S. military received a record number of sexual assault reports in 2016 — 6,172 cases compared to 6,082 the previous year and 3,604 cases in 2012 — although experts say many more go unreported.
Anonymous Pentagon surveys that include unreported incidents found 14,900 service members experienced some kind of sexual assault in 2016, down from 20,300 in the previous survey conducted in 2014.
The Pentagon said the statistics were an "indicator of a continued trust in our response and support systems," but critics say the rate is alarming.
Related: Sexual Assaults Increased at Two of the Three Military Academies
Christensen said another disappointing figure is the number of convictions: 124 out of 4,794 investigated in 2016.
"Odds are, if you are a sex offender in the military, you are not going to be held accountable," Christensen said.