They were adventurers who loved to travel, dedicated to their jobs and devoted to their families.
Three of the five victims of a lone gunman's rampage flew into Fort Lauderdale, Florida, from out of state, bound for Caribbean cruise ships with their spouses.
Related: Suspected Fort Lauderdale Airport Shooter Charged, Faces Possible Death Penalty
But their sailing getaways turned tragic when a gunman opened fire at the Fort Lauderdale-Hollywood International Airport, randomly killing his targets and wounding another six people at a baggage claim, officials and witnesses said.
The FBI said officials would only provide names of victims after relatives were contacted, although family members and loved ones have been paying tribute to them publicly. The victims are identified as:
Olga Woltering, 84
Woltering, of Marietta, Georgia, was going on a cruise as a special treat for her husband, Ralph, who was celebrating his 90th birthday, according to Bruce Publicover, a deacon and family friend. Ralph Woltering survived the shooting.
"It was, 'Hey, we're gonna have some fun,' and they were cruise people," Publicover told NBC News about the couple's plans.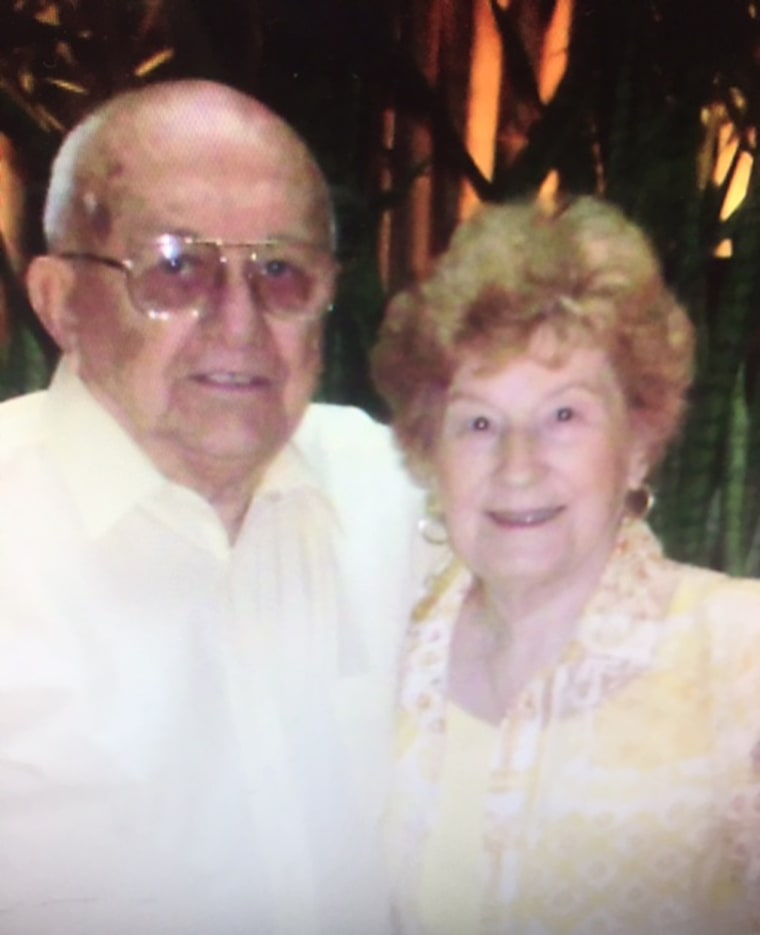 The Wolterings were originally from England and had been married for over 60 years, Publicover said. They were also longtime members of their local Catholic church, always sitting in the front row during services.
"I think that they were the most lovely couple south of the Mason-Dixon line," he said. "They're truly in love ... and if anybody exhibited youthful love in a mature senior setting, they did."
The couple had two sons. One of them, Tim Woltering, told NBC News that his mother was a "loving wife, mother, grandmother, great grandmother, and good friend to many ... she remains in our hearts, thoughts, and memories forever."
Publicover said they would be supporting Ralph Woltering, who lost his "beautiful angel" and wife with whom he was "so perfectly paired."
"We're going to watch out for him like he was our own dad, our own brother, and try to help the best we can," he added.
Terry Andres, 62
Andres, of Norfolk, Virginia, was going on a cruise with his wife, Ann, and was set to celebrate his birthday later this month, his daughter told NBC affiliate WAVY. She was not physically harmed.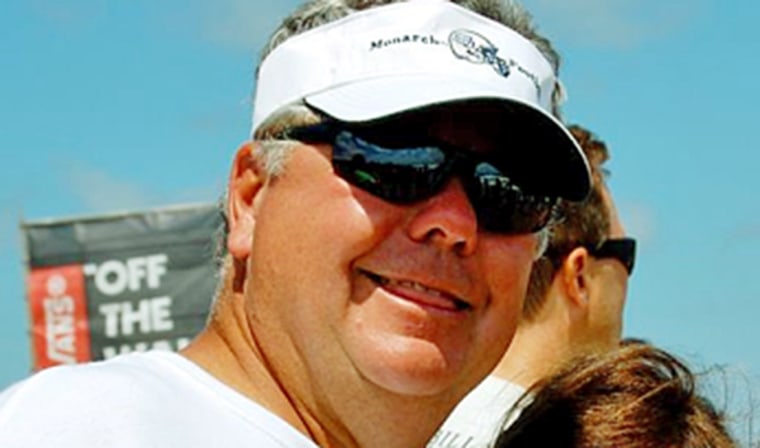 Andres was an employee at Norfolk Naval Shipyard, The Virginian-Pilot reported, and was a support technician volunteer with the Oceana Volunteer Fire Department since 2004.
"He was well liked and respected for both his dedication to being a volunteer as well as his professional approach to his job as a support tech," the department said in a statement. "We mourn his passing as we do all the victims of the senseless attack in Ft. Lauderdale."
Ryan Kim, Andres' daughter, told The Palm Beach Post that her father texted upon landing in Fort Lauderdale for their 16-day cruise. She was in disbelief that her father was taken so suddenly, she added.
"I know that everyone always says that people are the greatest in the world, but he was the greatest person you could know," Kim told the newspaper. "He never had a horrible word to say about anyone or anything."
He often traveled just for work, she added, and this was the first time her parents, who were married for over 40 years, were getting to go on such a vacation.
Michael Oehme, 57
Oehme, of Council Bluffs, Iowa, had flown to Florida with his wife, Kari, for another high seas adventure, his family said.
Amid the chaos, Kari, 52, suffered a shoulder wound, but was expected to recover, Oehme's sister, Elizabeth Oehme-Miller, told NBC affiliate WOWT.
Oehme-Miller said the couple were frequent travelers, and that a family member was flying to Fort Lauderdale to help Kari return home.
Oehme worked as a surveyor, while his wife is a customer service representative for a telecommunications company, according to her Facebook profile.
Their daughter, Andrea Oehme, shared on Facebook the image of a candle and the words: "Pray for Ft. Lauderdale Airport Shooting Victims."