The interim chief of the Fort Worth Police Department in Texas said the force is reeling after an officer shot Atatiana Jefferson inside a home where she was babysitting her nephew.
Former officer Aaron Dean was charged with murder Monday in the fatal shooting of Jefferson, 28, on Saturday at about 2:25 a.m.
Interim police Chief Ed Kraus became emotional during a news conference Tuesday, saying that officers in the department of about 1,700 are thanking him for his "quick and decisive" decision to arrest Dean. "'This is going to help heal us,'" he said they have told him.
"The officers are hurting," Kraus said. "They try hard every day to try to make this city better. They're out there trying to build these relationships."
"I likened it to a bunch of ants building an anthill and then somebody comes and washes it away, and they just have to start from scratch and build over," he said as he teared up and abruptly ended the news conference.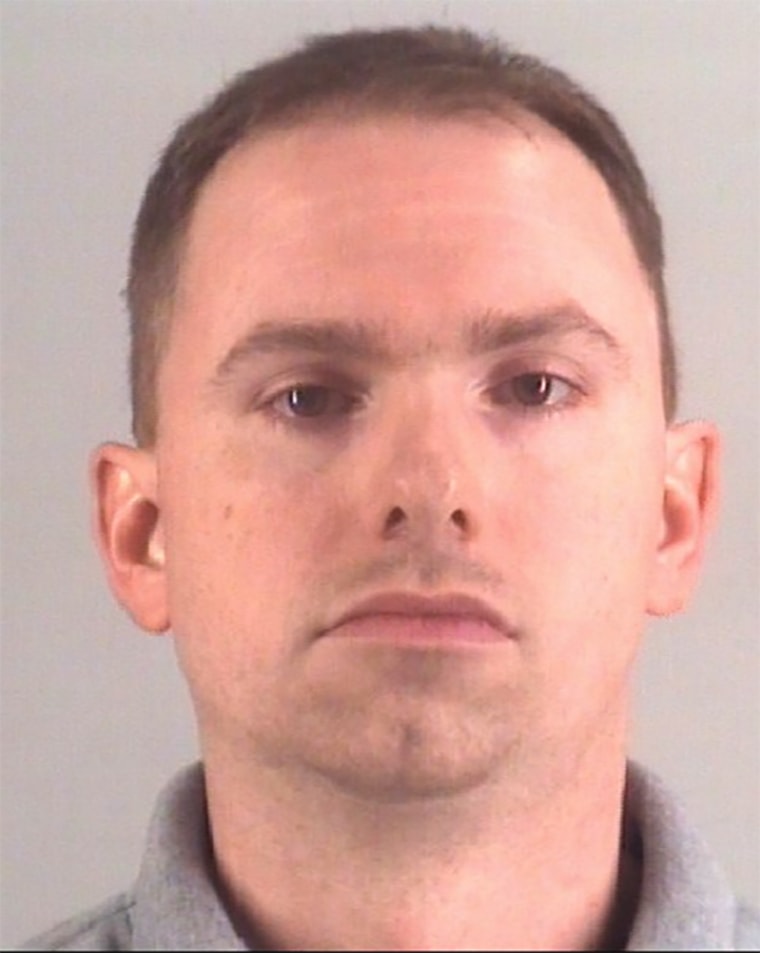 The chief said he was "deeply sorry for what occurred" and that many other officers have reached out to express the same feeling.
But Jefferson's family and black leaders in the state said the sentiment is not enough if not followed by a change in the department.
"One officer was arrested. That's not enough, we need a lot more than a single arrest,"Lee Merritt, the attorney for Jefferson's family, said.
"This was a breakdown from the top to the bottom," he said Tuesday. "It's time that we stop pulling babies out the river and go further up the stream to see who's putting them in there in the first place."
"This rookie cop is not going to be the scapegoat for what happened," Jefferson's brother, Adarius Carr, said. "The system failed him ... the training failed him ... there's a lot that has to get fixed."
"It seems to me, however, that we arrived at this point by virtue of the fact that some of the officers who are charged with protecting and serving our communities are afraid to be in our communities," Tarrant County Commissioner Roy Brooks added during a press conference held by the Texas Legislative Black Caucus on Tuesday.
Jefferson's neighbor had called the department's nonemergency line early Saturday to request a wellness check when he noticed the front door of the house was ajar.
Jefferson was staying at the home with her mother to help her recover from an injury and had been playing video games with her 8-year-old nephew when they lost track of time. Earlier, the family had opened the door to let cooler air into the house.
Dean, who joined the department in April 2018, and another officer responded to the home but never announced their presence even after entering the backyard, according to an arrest warrant.
"Officer Dean then shined his light into a back window of a dark room and observed someone inside. Officer Dean gave orders to 'Put your hands up, show me your hands' without identifying himself as police and fired his handgun one time through the window," the warrant said.
Jefferson "was shot, yelled out in pain and fell to the ground," the warrant said. Her nephew was in the room with her when she was struck.
The officers tried to render aid, but Jefferson was pronounced dead when an ambulance crew arrived.
Kraus said the officers had thought they were responding to something more serious than a welfare check. Still, he said, there was "absolutely no excuse for this incident."
Jefferson's nephew told investigators that when she heard the noises in the backyard, she went to get her handgun. He said she pointed it toward the window, but the other officer who was with Dean said she could only see Jefferson's face when Dean fired his gun. A body camera did not capture footage through the window due to a reflection.
Merritt criticized police for revealing after the shooting that Jefferson had a gun, and mentioning it in the arrest warrant. He said even though Dean was arrested, the department is still trying to "defend" him.
He said Jefferson legally owned the gun, had a license to carry it and reasonably retrieved it when she heard people crawling around her backyard in the middle of the night.
The killing comes less than two weeks after Amber Guyger, a former police officer in nearby Dallas, who is white, was convicted of murder for fatally shooting a black man in his home that she said she mistook for her own last year.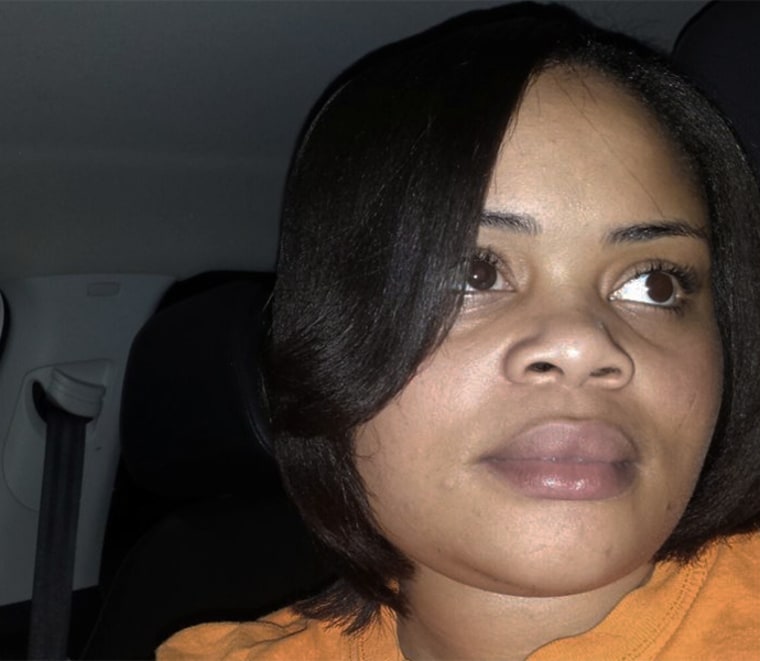 Dean was booked into the Tarrant County Corrections Center and has been released on a $200,000 bond.
He was initially placed on administrative leave following the shooting before he resigned Monday. Police said after he fatally shot Jefferson that he was not cooperating with investigators.
Jefferson's family described her as an ambitious and kind person, who loved spending time with and mentoring her nephews. She had a college degree in biology and was considering furthering her education.
"We call ourselves the 'A team,'" Jefferson's sister Ashley Carr said Tuesday. "But without one member, its hard for the team to keep going. ... It's hard to even take a step forward."
Amber Carr, Jefferson's other sister and the mother of the boy who Jefferson was with when she was killed, said Jefferson was like a second mother to her son. She said, somehow, he is remaining "strong."
The shooting sparked outrage in Fort Worth and on social media.
The Fort Worth Police Department has been involved in at least four other fatal police shootings involving officers this year. Kraus said Tuesday that the department is looking into bringing in an independent firm to evaluate training procedures and "ensure we are above best practices."
"We understand your frustrations and disappointment. I too am frustrated and disappointed," Kraus said. "Human life is a precious thing and should not have been taken from Ms. Jefferson."