Fotis Dulos, a Connecticut man charged with the murder of his estranged wife, Jennifer Dulos, attempted suicide Tuesday morning at his home in Farmington, his lawyer Rich Rochlin said.
As of Tuesday afternoon, Dulos was in critical condition at the University of Connecticut Health Center, Lt. Timothy McKenzie, a spokesman for the Farmington police, said at a news conference.
McKenzie said officers had responded to Dulos' home at approximately 11:54 a.m. to conduct a well-being check because he was late for a court appearance.
When officers arrived at the house, they could see Dulos sitting in his vehicle in the garage "in obvious signs of medical distress," McKenzie said. The officers forced entry and began lifesaving measures, he said. Dulos was taken by ambulance to UConn Health, where he is being treated for carbon monoxide poisoning. A spokeswoman for UConn Health declined to comment, citing patient confidentiality.
Another of Dulos' lawyers, Norm Pattis, told NBC News that Dulos was being moved or had already been moved from the UConn Health to Jacobi Medical Center in the Bronx, where he will be placed in a hyperbaric chamber. He described Dulos' condition as "perilous."
Download the NBC News app for breaking news and politics
Dulos, 52, had been scheduled to appear at a bond adjustment hearing Tuesday.
Ryan Flanagan, deputy chief clerk for the Superior Court in Stamford, said Dulos did not show up for the hearing.
Dulos was arrested earlier this month and charged with capital murder, murder and kidnapping, according to Connecticut State Police and was later released on the $6 million bond.
His girlfriend, Michelle Troconis, 45, was also charged with conspiracy to commit murder.
Pattis said he was in Washington, D.C., Tuesday morning on an unrelated case, when he learned there was going to be an emergency bond hearing.
"Questions had arisen regarding the collateral to post the $6 million bond, and we were ordered to appear in court at noon," Pattis said.
The potential for a bond revocation was devastating news to Dulos, Pattis said.
But, Pattis said, it had never occurred to him that Dulos might attempt to take his own life.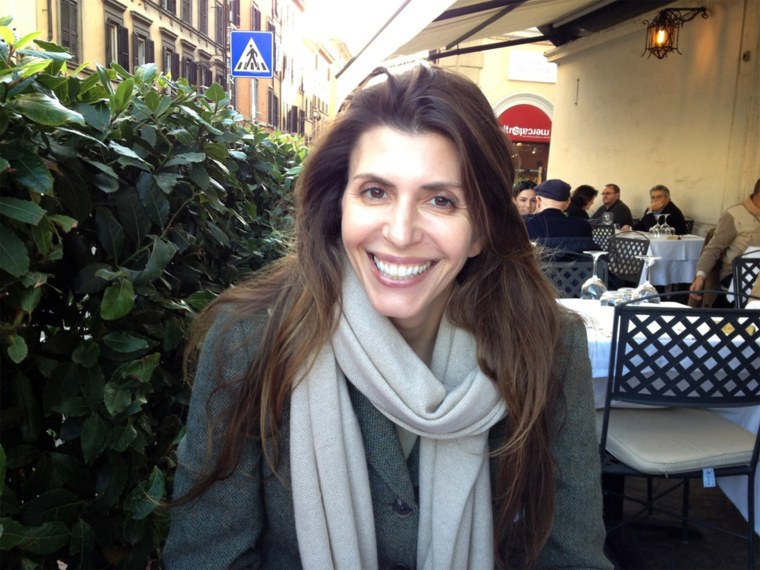 Dulos and Jennifer Dulos, who was 50 when she went missing May 24 after dropping her children off at school, had been involved in a drawn-out divorce and custody battle. Her body has never been found.
Investigators said that on the morning Jennifer Dulos vanished, Fotis, a real estate developer, was seen in surveillance footage traveling between Farmington and New Canaan, where Jennifer lived, in a red Toyota pickup truck belonging to one of his employees.
Another camera showed the pickup parked 100 feet away from where Jennifer Dulos' 2017 Chevrolet was found later that day, abandoned and with apparent bloodstains.
Police said they had evidence that proved Dulos was "lying in wait" at Jennifer Dulos' home the day she disappeared. He told "Dateline" in September that he did not have anything to do with his wife's disappearance and he believed she was still alive.
Troconis was also charged this month with conspiracy to commit murder. And a Connecticut lawyer, Kent Mawhinney, a close friend of Dulos, was also charged with conspiracy to commit murder. Mawhinney's name appeared on alibi scripts written by Dulos and Troconis, according to an arrest warrant for Troconis.
Days after their investigation began, police arrested Dulos and Troconis on charges of evidence tampering and hindering prosecution.
If you or someone you know is in crisis, call the National Suicide Prevention Lifeline at 800-273-8255, text HOME to 741741 or visit SpeakingOfSuicide.com/resources for additional resources.