The heartbroken children of the slain San Bernardino, California school teacher described their mom as a devoted educator who developed nurturing, lasting relationships with her students.
Adam Smith, one of 53-year-old Karen Smith's four adult children, told NBC News affiliate NBC 4 Los Angeles that his mother lived to teach and had no idea that Cedric Anderson, her estranged husband, would come to her school and open fire.
Police said Karen Smith and 8-year-old student Jonathan Martinez were killed in the shooting Monday at North Park Elementary School. Anderson also died after allegedly turning his .357 Magnum on himself. A 9-year-old student, who was behind Karen Smith, was wounded in the shooting.
"She did not go to that school knowing she was putting anyone in danger. She would never put the lives of her students in danger," Adam Smith told NBC 4 Los Angeles.
Out of fear of her estranged husband, Karen Smith began staying at the homes of relatives in order to hide from him, family sources told NBC 4 Los Angeles.
Adam Smith said her death came as a surprise, and that his mother and her husband had problems but he never imagined Anderson was capable of this.
The four adult children declined to discuss Karen Smith's relationship with Anderson further, but they opened up about their mother's love for her work.
Karen Smith, a grandmother of three, home-schooled her children for eight years before she pursued her career as a special education teacher. As both mother and educator, she formed a tight-knit bond with her children.
"Personally, she was my rock, my best friend and my world," Jennifer Smith, Karen Smith's daughter, said.
Jennifer Smith, who became a teacher like her mother, said Karen Smith's impact last long after her students left her classroom.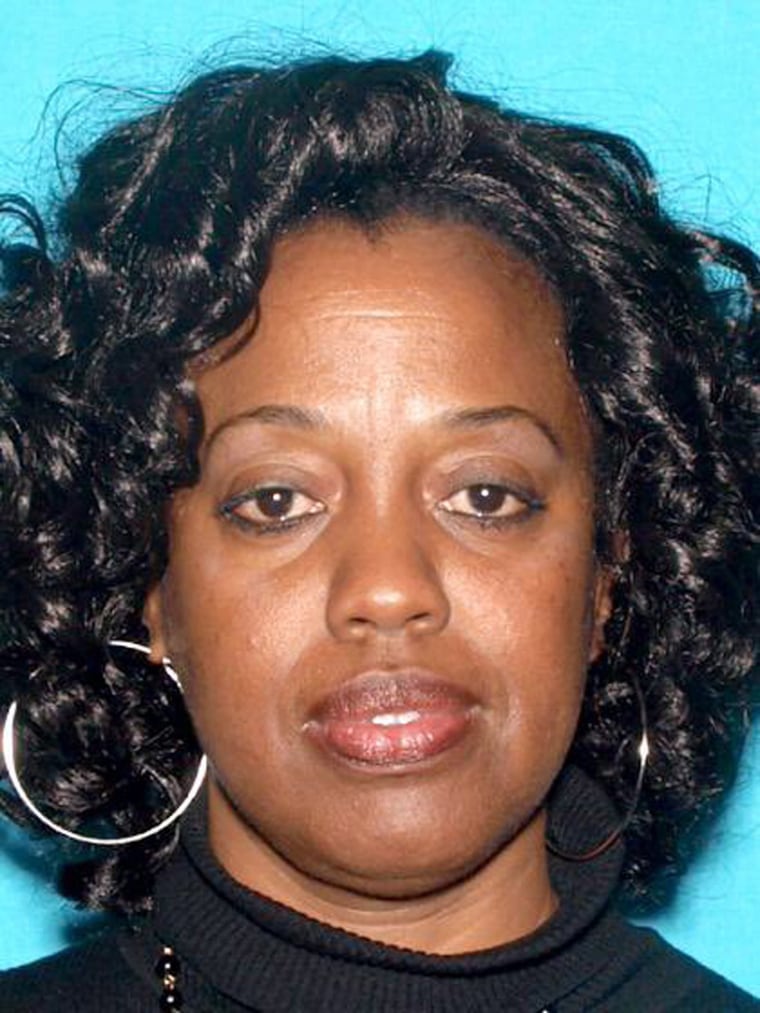 "Oftentimes former students would contact her and thank her for helping them graduate from high school," Jennifer said. "Children were the light of her world and their success was hers."
Adam Smith agreed, saying that during his mother's 10-year career, she enjoyed seeing her students succeed and excel in their work.
After their mother's death on Monday, Karen Smith's children were still reeling from the loss.
"She didn't deserve to die like this," Adam Smith said, his voice catching.
Neighbors told NBC 4 Los Angeles they had heard arguments at the couples' home before, but never knew the extent of how bad the fights were or what they were about.
Karen Smith's children told authorities Anderson had previously threatened their mother.
Authorities also said they did not find a suicide note from Anderson but said they found a note that talked about "respect" and "closure." Officials said out of context, the note would not have been suspicious.
Surveillance cameras at the school showed Anderson trying to enter a locked door on Monday, San Bernardino Chief Jarrod Burguan said during a press conference. He was unable to enter and as a result went through the office.
Burguan added that Karen Smith "kept her private life private" and did not alert the school to any threat from Anderson. Officials also said a person who was known to be a spouse or known to the school would not have been escorted to a classroom.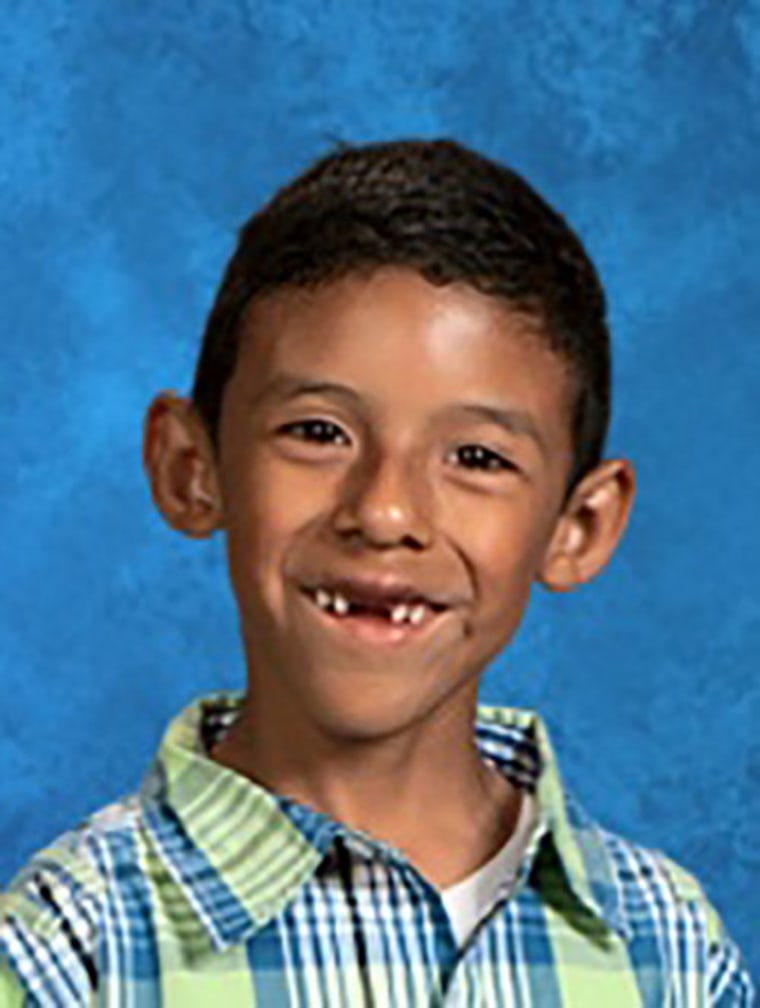 The 9-year-old boy who was wounded and remains unidentified was shot in the upper body, but was "doing better," according to Dale Marsden, the San Bernardino City Unified School District Superintendent. Marsden said the boy was up and watching cartoons when he met with the family.
On Tuesday, neighbors, parents and students visited a memorial of candles, flowers and wreaths as they tried to make sense of the violence in their community.
One of the students at North Park Elementary School, who occasionally went into Karen Smith's classroom, described her as a kind woman.
" [My daughter] said she was a sweet, sweet lady. It's really sad," mother Gina Corrales said.
Corrales said when she heard about the shooting at her daughter's school, she felt like the oxygen had been ripped from her lungs.
"As a parent I couldn't breathe. I was having a panic attack," Corrales said. "[My daughter] had nightmares last night. She was scared. She was crying."