Four U.S. citizens were given relatively light sentences by a federal judge in Minnesota on Thursday for their roles in a bloody but failed coup in the tiny West African country of Gambia.
The four men pleaded guilty to various firearms violations and conspiring to violate the Neutrality Act, which makes it a crime to plot the overthrow of the leader of a country that the United States isn't at war with.
The 2014 coup sought to oust Gambian President Yahya Jammeh and replace him with Cherno Momodou Njie, a highly successful businessman and former state housing official in Texas.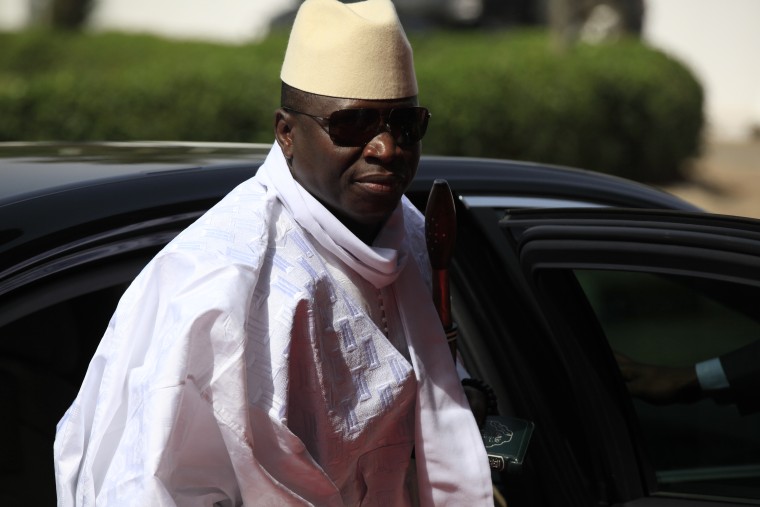 "These men placed countless innocents in harm's way when they engaged in a brazen and fatally flawed attempt at regime change," U.S. Attorney Andrew M. Luger said Thursday. "They violated U.S. laws that exist to protect the foreign policy of our country and all Americans both at home and abroad."
But defense attorneys argued that had the coup succeeded, the U.S. government would have hailed the defendants as heroes.
Human rights groups list Jammeh among the world's most oppressive dictators, accusing him of having "disappeared" or illegally executed hundreds of Gambians, torturing others and systematically repressing journalists, dissidents, gay men and lesbians during his 22 years in power.
Judge Richard Kyle sentenced Njie, 58, of Lakeway, Texas, to 366 days in jail and a $10,000 fine Thursday in U.S. District Court in St. Paul, Minnesota.
Federal prosecutors had sought a sentence of more than five years.
Two of Njie's co-defendants — Alagie Barrow, 43, of Lavergne, Tennessee, and Banka Manneh, 43, of Jonesboro, Georgia — were sentenced to six months in prison, even though prosecutors had sought almost 3½ years for Barrow and more than five years for Manneh.
And Papa Faal, 47, of the Minneapolis suburb of Brooklyn Center, who cooperated with investigators, was sentenced to time already served. Prosecutors had asked for four years and three months.
While the coup itself was a failure, the plotters were businessmen and U.S. military veterans who appeared to fit the very definition of the immigrant American success story, according to public records and news profiles:
Njie worked his way up from an internship to become manager of the Texas Housing Department's Housing Tax Credit Program before he set up Songhai Development Co. of Austin, which builds multi-family and retirement housing.
Company records show that Songhai has built or consulted on the development of more than 1,200 residences with a combined construction budget of $130 million. According to the indictment, Njie bankrolled the coup attempt and was supposed to replace Jammeh as president of Gambia.
Faal, a former U.S. Army sergeant who served in Afghanistan, is the great-nephew of Dawda Jawara, Gambia's founding prime minister and later president — whom Jammeh overthrew in 1994.
Barrow joined the Tennessee National Guard in 2001, served in Iraq and was commissioned as an officer in 2008. In private life, he was an account manager for an electric components company.
And Manneh was a prominent activist who was chairman of Civil Society Associations-Gambia, a coalition of Gambian pro-democracy groups around the world.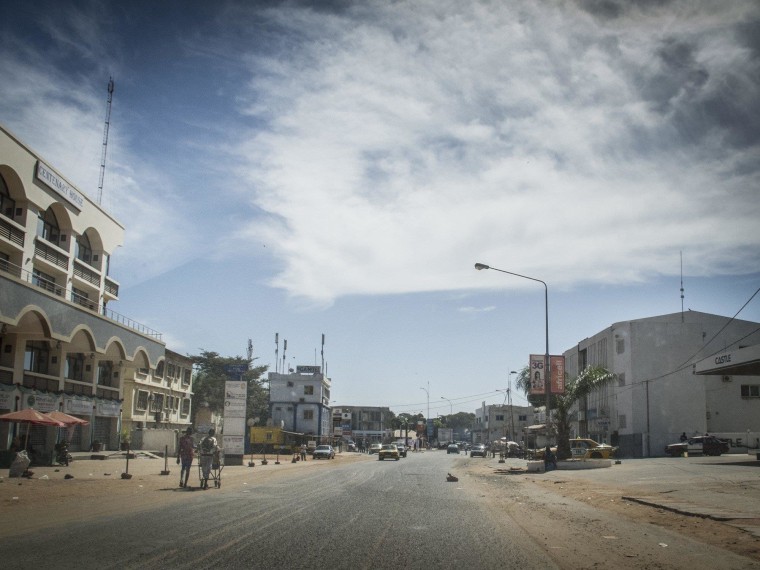 FBI agents who searched Njie's home found documents in which he'd charted the entire layout of Gambia's national government complex, according to an FBI affidavit.
But there was more. As a successful businessman, Njie knew he had to account for dozens of bureaucratic contingencies ahead of time, and the documents show that he had made plans for drawing up a balanced national budget and a timeline for a transition to elected civilian rule, according to the affidavit.
The conspirators managed to smuggle at least 30 legally purchased weapons, including eight M4 semiautomatic rifles, into Gambia, where they planned to meet up with about 160 collaborators inside the military to oust Jammeh, who was out of the country at the time.
On Dec. 30, 2014, two teams of men — calling themselves Alpha and Bravo and decked out in full assault gear and body armor, according to the FBI affidavit — made it to the door of the governing State House in Banjul, the capital.
But mysteriously, dozens of extra troops had been positioned at the State House, and they responded with heavy gunfire, forcing some of the plotters to flee to Senegal, where they later surrendered to U.S. authorities, according to the federal indictment.
In court documents, lawyers for the defendants indicated that they believed plans for the coup had leaked to loyalist forces.
Three other men died in the battle, while at least five others are presumed to have escaped.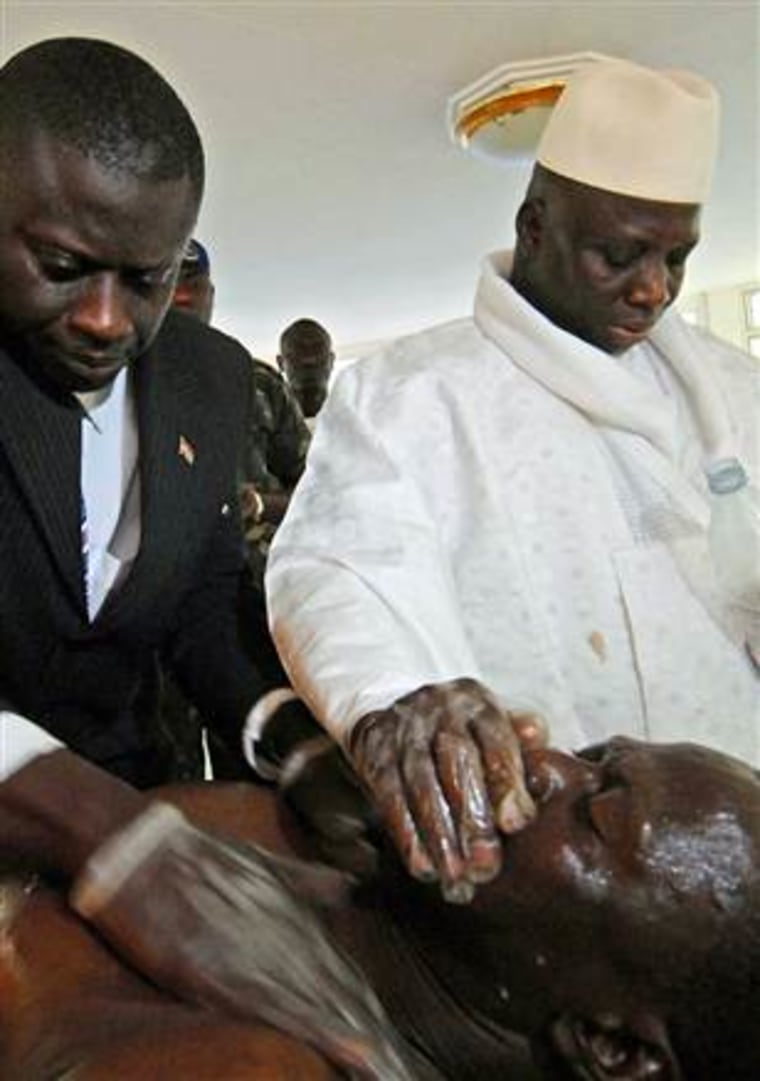 The U.S. government denounced the attempted coup and said it regretted the loss of life, even as it acknowledged that it has consistently opposed Jammeh and publicly denounced his regime.
Luger, the U.S. attorney in Minneapolis, said Thursday: "While I respect the right of any person to voice opposition to a government or its policies, this case is a good example of how not to do so."
As for Jammeh — who claimed in 2007 that he can cure AIDS — he remains president of the Islamic Republic of The Gambia. Last month, the State Department said it had confirmed that Jammeh's government had arrested several opposition leaders, one of whom died in custody.
The U.S. government denounced the arrests.