Four Tennesseans found shot to death in a car in Alabama last week died in a suicide pact, leaving behind notes proclaiming their innocence of child-porn allegations and detailing how they wanted their funerals to go, authorities said Monday.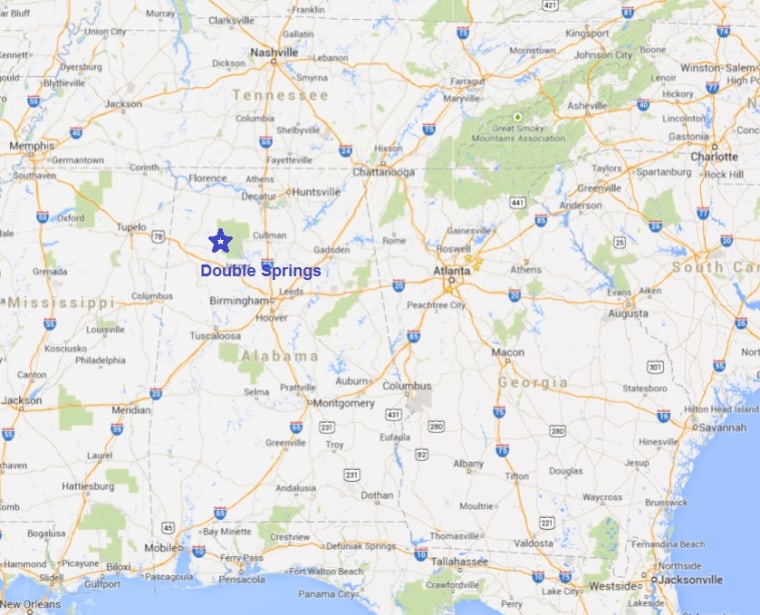 The car and its grisly contents were discovered Wednesday night by the side of a logging road in William B. Bankhead National Forest in Winston County, about 65 miles northwest of Birmingham.
Winston County Sheriff Rick Harris confirmed the identities of all four victims Monday: Kristie Hunt Campbell Hamrick, 39; her ex-husband, Samuel Hamrick, 30; her brother, Robert Andy Keith Hunt, 38; and Kevin Carey, 30, a family friend.
All four lived in the same home in Savannah, Tenn., Harris said.
Hunt is believed to have been the gunman, killing the three others with a 12-gauge shotgun before taking his own life, Harris said.
The Hamricks had been scheduled to appear in court in Tennessee in an FBI child-pornography investigation the day their bodies were found. 
Harris said he couldn't discuss the case, and details weren't available Monday night. But Harris said it was likely that all four were caught up in the inquiry.
"Something was a bond for them together, and it may be it was as simple as criminality was their bond," he told WBRC TV of Birmingham.
Harris called the alleged crimes "pretty bizarre, pretty terrible," telling The Birmingham News: "If you have the FBI coming in to investigate, it's pretty serious."
All four had left statements in the car written on legal paper, Harris said. They each said they were innocent, listed family contacts and outlined their funeral wishes.
Harris told The News that it was one of the most bizarre cases he has ever handled.
"If someone was an aspiring writer, they might have an episode out of this," he said.