Four people were killed and dozens more injured when a bus carrying a college football team crashed into a highway median in North Carolina Saturday afternoon, authorities said.
Forty-six people were on the bus traveling from Clinton College in Rock Hill, South Carolina, to the University of God's Chosen in Fayetteville, North Carolina, when it veered into a highway median near Hamlet, said North Carolina State Highway Patrol spokesman Lt. Jeff Gordon.
The highway patrol received the call about the crash at about 2:30 p.m., Gordon said.
Gordon said of the 46 people on the bus, four were killed and 42 suffered injuries ranging from critical to minor.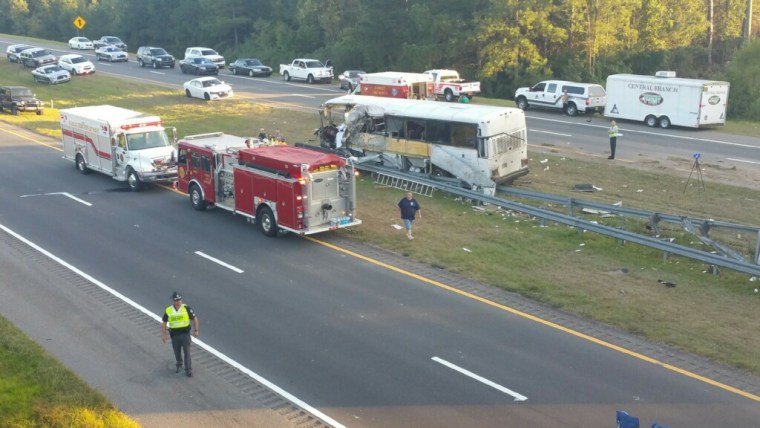 The crash is under investigation, but Gordon said a tire on the bus likely blew causing it to swerve. He said some of the victims were ejected from the bus.
"Family members, relatives and friends were following the bus as this occurred," Gordon said. "As you can imagine, as far as the degree of the accident, it was pretty horrific."
Joseph Bernardini was on his way to a Carolina Panthers football game when he saw the aftermath of the devastating crash. "I saw people climbing out of the windows and I said, 'oh my God,'" he said.
"Football players and everyone were all on the ground and in the grass crying on their cellphones," Bernardini said.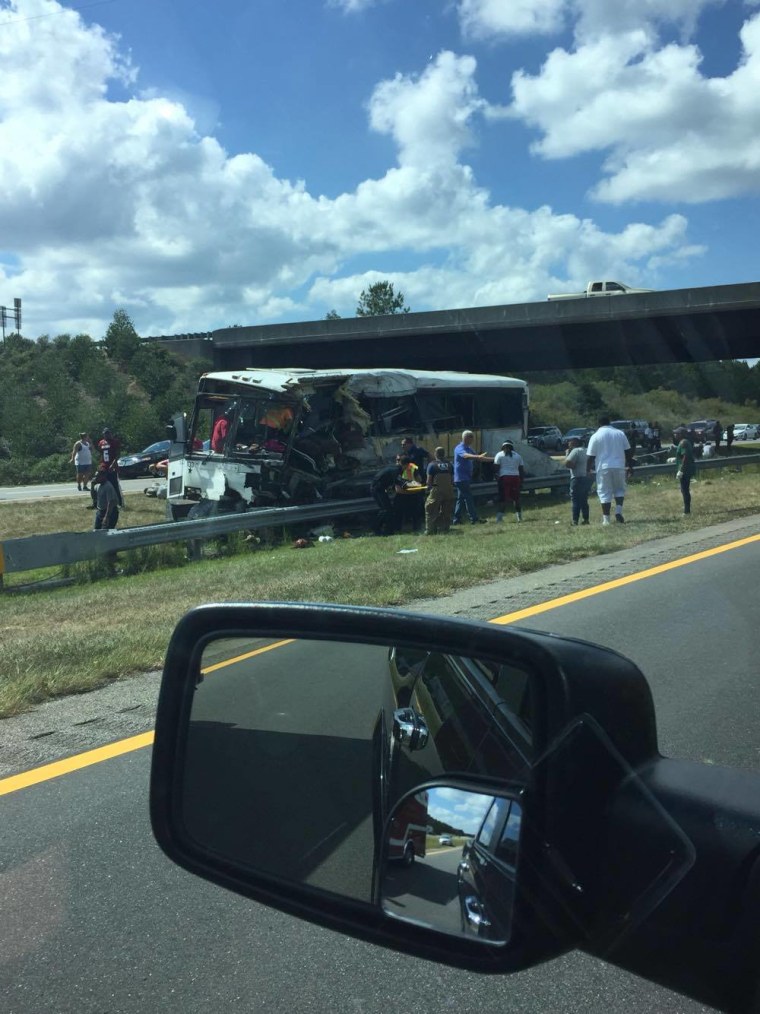 Bernardini saw carnage and rushed to help, he said, but when he got to some people, he realized it was too late. "I feel like I could puke honestly," he said. "It's one of those empty feelings in your stomach. I just feel bad for those football players."
Demetrius Hollingsworth, the president of the University of God's Chosen who coaches the school's football team, said Saturday's game had been planned in late July, and the two intramural teams planned to have a big family style meal afterward.
He said he spoke to Clinton College's football coach while the team was on their way, but hasn't heard from him since. He said he learned of the crash from one of the parents of a Clinton football player.
"A parent of one of the football players came up and said that there was a bad accident and my heart just dropped," Hollingsworth said.