Four suspects have been charged with murder in connection with a deadly robbery attempt at a Kansas gun shop on Friday.
Nicquan K. Midgyett, 19, Hakeem W. Malik, 18 Londro E. Patterson, 20, and De'Anthony A. Wiley, 19, all of Kansas City, Missouri, are accused of shooting John Bieker while trying to rob the She's a Pistol a gun store and shooting range in Shawnee, Kansas, according to Johnson County prosecutors.
An exchange of gunfire resulted in three of the suspects and Bieker being shot, according to a statement from the Shawnee Police Department. Bieker later died from his injuries. His wife Rebecca also suffered minor injuries, police said.
One day after her husband was shot dead, Rebecca Bieker posted a statement to the businesses' Facebook page. "I have lost my husband in this senseless murder," she wrote. "Although tragic, he saved my life because he carried a firearm. Guns are not evil."
Midgyett, Patterson, and Wiley were shot during the incident and were under police guard at a local area hospital, according to NBC station KHSB. Malik is scheduled to appear in court on Monday.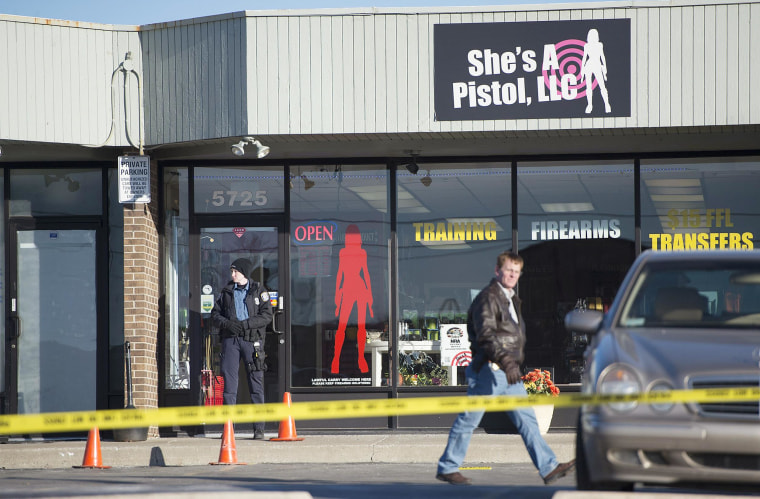 SOCIAL
- Shamar Walters