Four more parents have pleaded guilty in the sweeping college admissions cheating scheme, and the former president of a Texas tennis academy has agreed to do the same, federal prosecutors said Monday.
The parents had previously pleaded not guilty.
Manuel Henriquez, the founder and former CEO of Hercules Capital, and his wife, Elizabeth Henriquez; Hot Pockets heiress Michelle Janavs; and Douglas Hodge, a former CEO of Pimco, pleaded guilty in the scheme to have their children's admissions scores boosted and in some cases to have the students fraudulently recruited as athletes, the U.S. Attorney's Office for the District of Massachusetts said.
They are scheduled to be sentenced early next year.
Martin Fox, the former head of a private tennis academy in Texas, agreed to plead guilty to racketeering for his involvement in the scheme to bribe students' ways into colleges and universities, prosecutors said.
Prosecutors will recommend that Fox, 62, be sentenced at the low end of sentencing guidelines, as well as one year of supervised release, a fine and restitution. Court documents suggest prosecutors won't appeal any sentence of 21 months or more, and that Fox won't challenge any sentence of 27 months or less.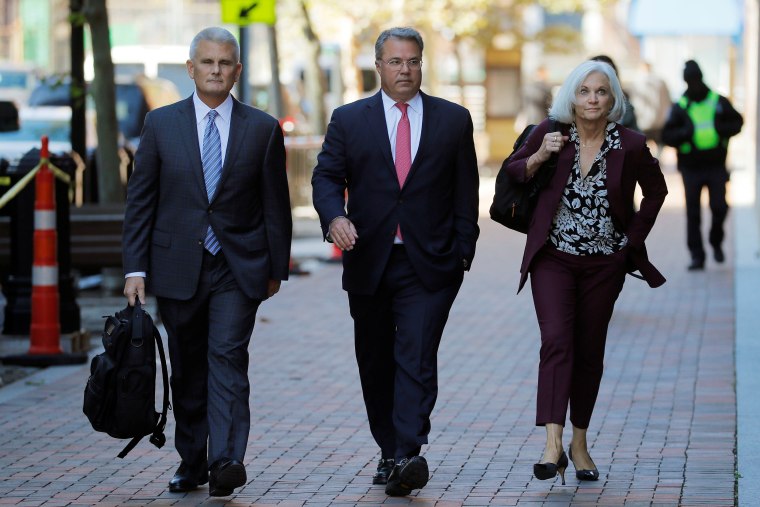 The scheme in which wealthy parents paid thousands to have their children's college admissions exam scores boosted and falsely attempted to get them recruited as athletes came crashing down in March when prosecutors charged 50 people after an FBI investigation code-named "Operation Varsity Blues."
Among those charged were "Desperate Housewives" star Felicity Huffman, "Full House" actress Lori Loughlin and her fashion designer husband, Mossimo Giannulli.
Huffman pleaded guilty in May to paying $15,000 to have her daughter's SAT scores boosted, and the actress is currently serving a 14-day prison sentence.
Loughlin and Giannulli have pleaded not guilty.
On Friday, real estate developer Robert Flaxman was sentenced to one month in prison, 250 hours of community service and a $50,000 fine for having his daughter's ACT scores corrected, increasing her score, the U.S. attorney's office said in a statement. He was the 10th parent to be sentenced in the scheme.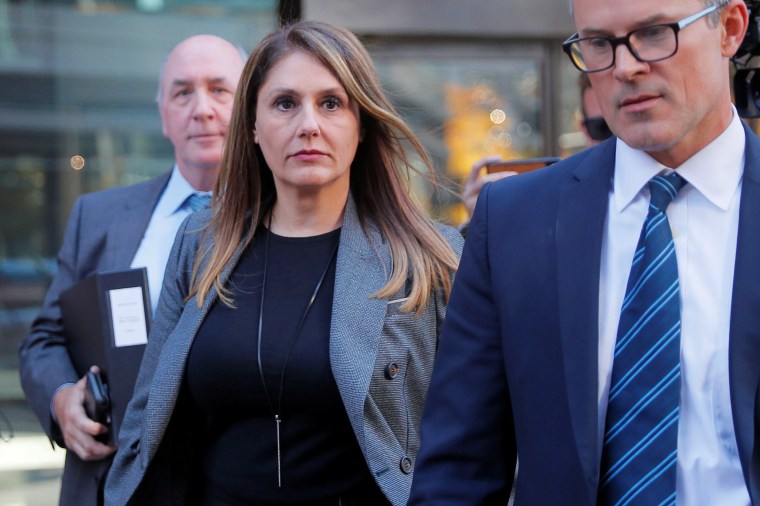 California winemaker Agustin Francisco Huneeus, 53, has so far received the longest sentence of any parent when he was ordered earlier this month to serve five months in prison. Prosecutors say he engaged in both aspects of the scam: getting his child's scores boosted and trying to get his daughter fraudulently recruited as an athlete.
The alleged mastermind of the scheme, William "Rick" Singer, pleaded guilty in March to racketeering, money laundering, conspiracy and obstruction of justice charges. He cooperated with federal authorities and wore a wire for the FBI.
Of the four parents who pleaded guilty Monday, Manuel Henriquez, 55, and his wife Elizabeth Henriquez, 56, of Atherton, California, pleaded guilty to conspiracy to commit mail fraud and conspiracy to commit money laundering.
Prosecutors said that they conspired with Singer to have their daughters' college entrance exams corrected and that Elizabeth Henriquez tried to have their older daughter recruited as a tennis player.
Janavs, 48, of Newport Coast, California, pleaded guilty to similar charges. She paid to have her daughter's ACT scores corrected and tried to get her recruited as a volleyball player based on fake credentials in exchange for a bribe, prosecutors said.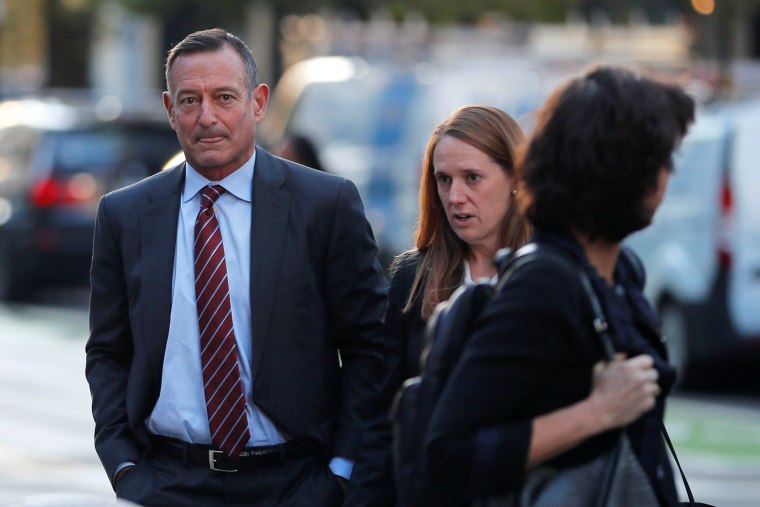 Hodge, 61, of Laguna Beach, California, also participated in the bogus college athletic recruitment scheme for his children, prosecutors said. He also pleaded guilty to conspiracy to commit mail fraud and conspiracy to commit money laundering, according to court records.
Hodge said in a statement that he accepted full responsibility for his conduct and said, "I have always prided myself on leading by example, and I am ashamed of the decisions I made."
"I acted out of love for my children, but I know that this explanation for my actions is not an excuse," Hodge said in the statement, and he apologized to deserving college students who may have been adversely affected.