YORK, S.C. — Four law enforcement officers, including three SWAT team members, were shot and wounded as they searched for a domestic violence suspect in South Carolina, authorities said Tuesday.
One of them was in "very critical" condition, said York County Sheriff's spokesman Trent Faris, who asked for prayers. The others weren't as seriously injured.
The suspect, who was also wounded in a shootout, was identified as Christian Thomas McCall, 47, of York County, State Law Enforcement Division spokesman Thom Berry said Tuesday. Faris said McCall was also at the hospital, but did not give his condition.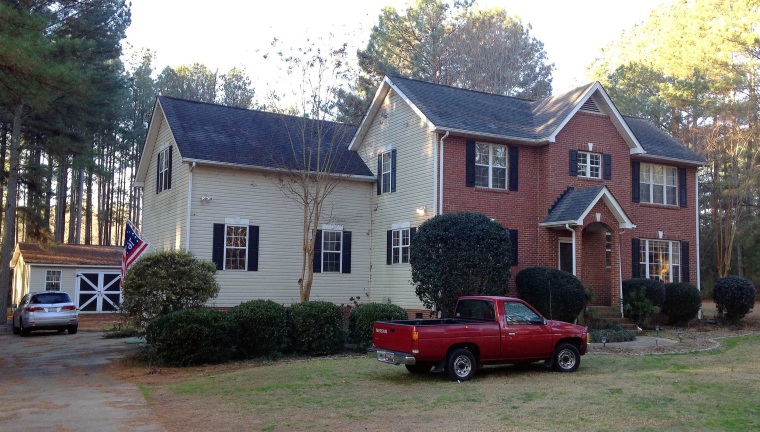 Deputies had been called to a home north of York around 10 p.m. Monday after a report that McCall was attacking a woman, Faris said.
McCall ran into the woods and a York County deputy with a police dog chased him. McCall shot and wounded the deputy, causing an even more intense manhunt, Faris said. The dog was not hurt.
Around 3:30 a.m. Tuesday, he said, McCall shot the three SWAT team members — two of them were York County deputies and one was a police officer in the nearby city of York.
Faris didn't identify the officers or say which one was critically injured.
"His situation is very critical at this time. That's all I can tell you at this time. We really could use your thoughts and prayers," Faris said at a news conference.
McCall was shot by officers and taken to Carolinas Medical Center in Charlotte, North Carolina, the same hospital the officers were in, Faris said.
Faris did not identify the woman or know her condition.
The suspect had several "long guns," Berry said. He did not know the specific type of weapons.
No one answered the door at McCall's two-story brick home later Tuesday morning. The yard was well-maintained and was lined with lights. Several cars were in the driveway.
A neighbor, Roger Gilfillan, said he was stunned to find out who might be involved.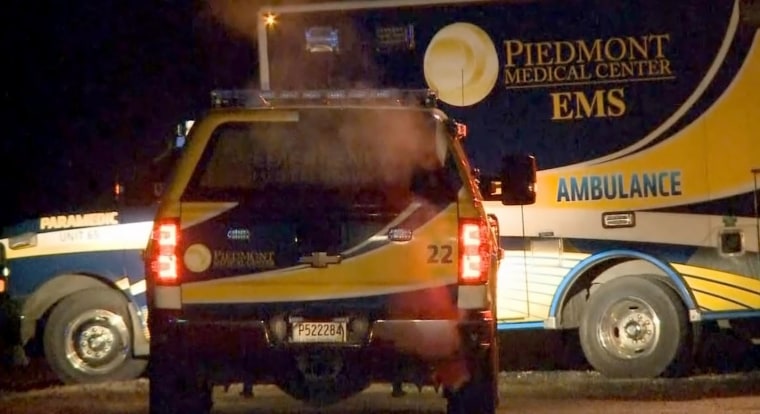 "This is baffling," Gilfillan said several times, noting McCall lived in the home with his wife and two children.
"They were real nice people. He just kept to himself," said Gilfillan. McCall frequently walked around the neighborhood, but would only speak when someone spoke to him. McCall never appeared to cause any trouble, Gilfillan said.
Berry said a state police helicopter was shot and its rear stabilizer damaged during the search for McCall, but no one on board was injured and the chopper was able to land safely.
State criminal records show only one arrest for McCall. In February 1994, he was charged with assaulting a law officer, resisting arrest and simple assault in Florence. The records did not show what happened to the case in court.
Berry said all of the officers are white men, as is McCall.
York is about 25 miles southwest of Charlotte, North Carolina.