Four Utah men — ages 20 to 36 — were being held on allegations that they raped a 9-year-old girl, authorities said Sunday.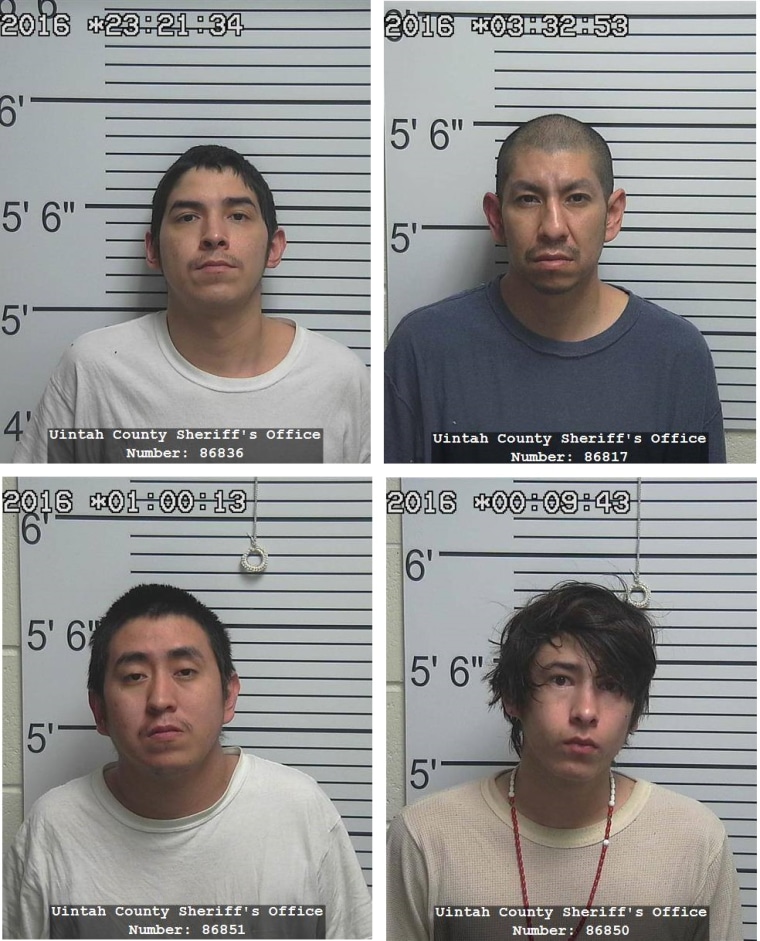 The men, Randall and Jerry Flatlip, 29 and 26, and Josiah and Larson RonDeau, 20 and 36, were arrested between March 29 and April 1, the Uintah County Sheriff's Office said in a statement.
The men allegedly raped the girl on March 27 while her mother was visiting friends at a home in Uintah County, in the eastern part of the state, the statement said.
Investigators determined that while the girl was asleep on a couch, her mother went to the garage to smoke methamphetamine, the statement said, adding: "During that time, the child was taken into another room in the home where she was raped by the four men."
The men were charged with first-degree felony rape of a child and first-degree sodomy and were being held in the Uintah County Jail, the statement said.
The girl, who the sheriff's office said is safe, is now in state custody.
It was unclear Sunday whether the men had lawyers.