A fourth man was arrested Wednesday in the weekend shooting death of Trinity Gay, the 15-year-old daughter of Olympic runner Tyson Gay, police said.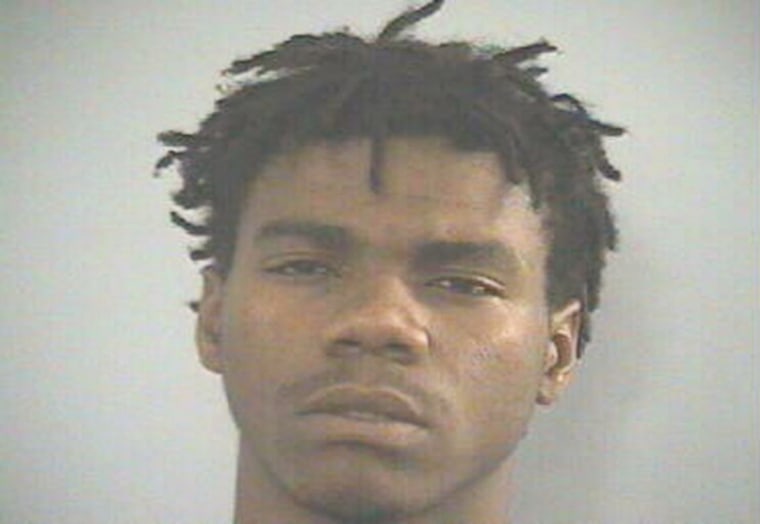 In a statement, police in Lexington, Ken., said that Lamonte A. Williams, 20, was charged with wanton endangerment.
Three men were arraigned Monday on the same charge.
One of them, Dvonta Middlebrooks, 21, also faced a weapons charge, and remains in custody in lieu of $12,500 bail, a Fayette County criminal clerk told NBC News.
The other two men, Chazerae M. Taylor, 38, and his son, 19-year-old D'markeo C. Taylor, were released on $5,000 bail, the clerk said. Efforts to reach lawyers for the three men Wednesday were unsuccessful. Williams has not yet been arraigned and it was unclear if he had an attorney.
Authorities said that Trinity, a sprinter and aspiring Olympic athlete, was in the parking lot of a Cook Out restaurant in Lexington at 4 a.m. Sunday when she was caught in crossfire between two vehicles.
A bullet struck Trinity in the neck, and she later died at a hospital.
Thousands of people attended a vigil on Monday at Lafayette High School where Trinity attended, the Associated Press reported. Many wore her favorite colors — pink and purple. Track spikes dangled from a fence, along with a baton that said "In Memory of Trinity," according to the AP.
"I want you guys to love each other, have peace and always protect each other," her father told crowd, the AP reported. "That's what Trinity would have wanted."