An Ohio prison escapee on the run since the Eisenhower administration has finally been caught, Florida officials said.
Frank Freshwater, 79, escaped an Ohio prison in 1959 and was caught Monday at his trailer in Melbourne, Florida, the Brevard County Sheriff's Office said. Freshwater, who was doing time for a probation violation related to a manslaughter conviction, was living under an alias and had worked as a truck driver.
Authorities, chasing leads, caught Freshwater by creating a ruse to get him to sign papers, then matching fingerprints on the paper to those from the decades-old arrest, Maj. Tod Goodyear with the Brevard County Sheriff's Office said. Authorities watched him for a week before confronting him, Goodyear added.
When they approached him, authorities showed him his old mugshot, and Freshwater admitted that they had found him, Goodyear said.
Fifty-six years ago, Freshwater had been jailed at the Ohio State Reformatory, where "The Shawshank Redemption" was filmed. He was moved to a prison work farm shortly into his 20-year sentence. He took off after serving seven months.
Over the past five decades, Freshwater lived in several states, using the name William H. Cox, before settling in Brevard County about 20 years ago, officials said. He is awaiting extradition to Ohio.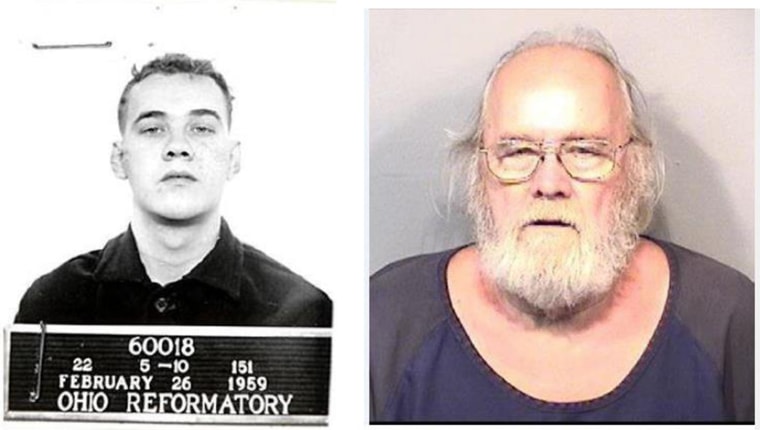 — Elizabeth Chuck and Denise Royal