Ashley Day has always worried about the health risks of living a few miles from a defunct nuclear power plant in Piketon, Ohio. So, when her son Kendon came home Monday and told her school had been canceled for the rest of the year, she had a sinking feeling there was a connection.
A few hours later, her fears were confirmed: The Scioto Valley Local School District declared in a letter that Zahn's Corner Middle School would be shut down for the remainder of the school year because of possible radioactive contamination from the nearby Portsmouth Gaseous Diffusion Plant, which the federal Department of Energy is in the process of decommissioning.
"I felt anxiety, anger, and paranoia all at once," she said. "It's so scary that my child has been exposed to this because I have no idea how it's going to affect him."
The district said enriched uranium and neptunium-237, highly carcinogenic radioactive chemicals, were detected not only inside the building but also at a Department of Energy air monitor adjacent to the school.
"It is the position of the Board that any level of contamination on or near our school is unacceptable," board President Brandon Wooldridge wrote in a letter shared on Facebook. He also admonished the Department of Energy, urging it to "take appropriate actions to ensure radiological contaminants are not being released from the site."
The former Portsmouth Gaseous Diffusion Plant was one of three large plants in the United States that supported the nation's nuclear weapons program. The plant produced enriched uranium from 1954 to 2001.
The Department of Energy began an "environmental cleanup program" while the plant was converted into a waste disposal site harboring "radioactive material, chemically contaminated waste and construction debris," according to The Columbus Dispatch.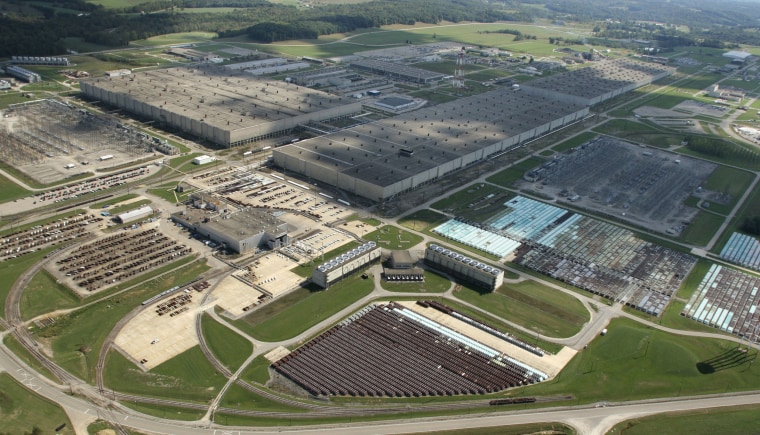 While school officials are demanding more tests to determine the level of contamination and its danger to the school, which enrolls more than 350 students, frantic parents have one major worry: cancer.
"I watched my dad die of cancer. I can't imagine having to watch my son also go through that," Day said, adding that cancer is already "rampant" in Pike County, which is east of Cincinnati and has a population of about 28,000.
Between 2010 to 2014, the cancer incidence rate in the county was almost 488 per 100,000, according to the Ohio Department of Health. The rate is 10 percent higher than the national average.
Katie Whiting, who has a fourth grader at the school, said she's "terrified" of cancer and other health issues the uranium exposure may cause.
"This could have long-term effects that we may never know of," she said.
She and other parents blame the Department of Energy and say its "not taking this seriously."
"I believe they don't want to shell out the extra money it costs to do it right, and now my kid may pay the price," Whiting added.
"It's clear that the department doesn't care about the community," said Bonita Weatherhead, whose son, Erison, is a fifth grader at Zahn's Corner. She said the community had several meetings with department representatives regarding their concerns, but felt the agency was "brushing them off."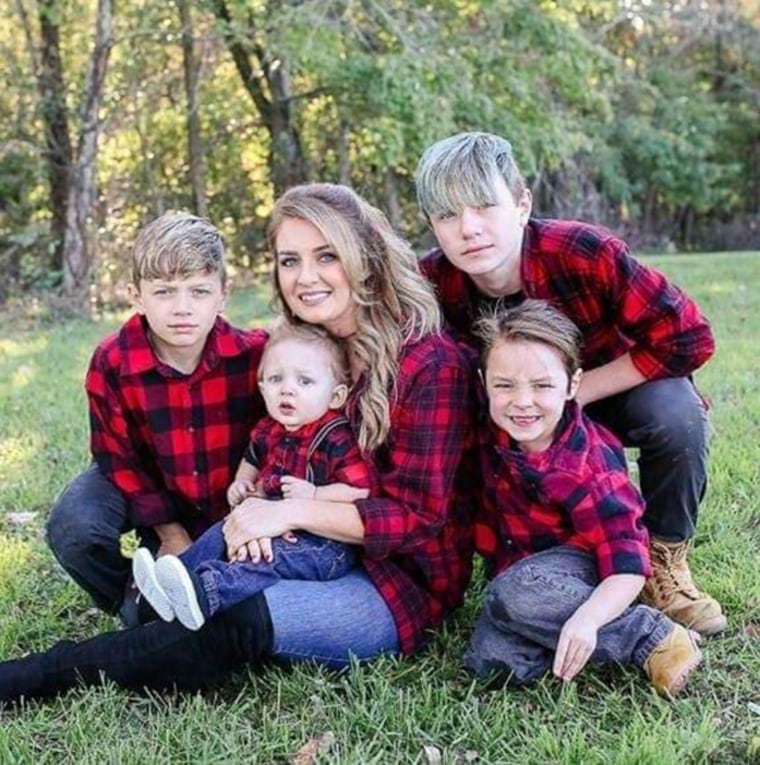 Weatherhead believes the slight is because the community is poor and "does not have the money to fight back."
Pike County has a 20 percent poverty rate, making it one of the poorest counties in Ohio, according to the U.S. Census Bureau.
In a statement to NBC News, Department of Energy Deputy Press Secretary Kelly Love said routine air samples revealed trace amounts of Neptunium-237 and Americium-241.
"DOE treats all detections seriously — even those at low levels," Love said. "In these cases, Neptunium-237 and Americium-241 levels were one thousand times and ten thousand times, respectively, below the established thresholds of public health concern.
"No enriched uranium was identified in any of the air samples taken by the Department of Energy at this school," she continued.
The department is "working together with state, local officials and the Piketon community to select an independent third party to perform additional sampling and analysis in a scientifically-sound, and disciplined manner to properly assess the situation," and "We are confident those findings will dispel any cause for further concern," Love said in the statement.
The Pike County Health Department has been concerned about contamination since 2017, after an Energy Department report said the agency found traces of neptunium at an air monitoring station on the grounds of the middle school, according to The Columbus Dispatch. The Health Department has been pushing back the construction on the disposal site ever since.
Marco Kaltofen, a nuclear forensics expert, said neptunium is known as an alpha emitter — and of all the forms of radiation, it can be the most devastating.
"There is not a safe level of alpha radiation," said Kaltofen, an associate research engineer at Worcester Polytechnic Institute in Massachusetts.
He added that even if the amount found doesn't exceed regulatory levels, those limits were set with nuclear workers in mind and "not designed to be protective of kids in school."
While those potentially exposed may not currently show symptoms of cancer or other ill health effects, such radiation can damage the body over time and a person could be diagnosed years or even decades later.
"This is the kind of information you'd want to share with a medical doctor," Kaltofen said.
Timothy Jorgensen, an associate professor of radiation medicine at Georgetown University, said it is not uncommon to find trace amounts of radioactivity any place where people are working with contaminated soil, and that as long as the levels are below the established threshold, "I don't believe there is any immediate public health concern."
He added that such thresholds are set so that even people who are continuously exposed over their whole lifetimes "would be expected to have just minuscule levels of risk of cancer — on the order of one in a million."
While there may be something causing the elevated levels of childhood cancer around the area of the school, he believes radioactivity can likely be ruled out.
One day before the school closure, the county Health Department and Piketon officials asked the Department of Energy to suspend all onsite activities that could be contributing to the contamination, but were told that nothing would be stopped until further data was collected, according to a news release by Matt Brewster, the health commissioner at the Health Department.
For parents, there's no end in sight for their worries.
"I don't really know what to do now. We aren't getting any answers," said Day, who has a 6-year-old who would some day attend Zahn's Corner Middle School. "It really kills me because I think we're going to end up being a dead zone because when it comes down to it, our safety isn't given value."