The shooting suspect who was barricaded inside a Northern California home was believed dead Thursday morning after the house caught fire, police said.
Law enforcement had tried to draw the suspect out of the Fremont home using tear gas, but the canisters led to an accidental blaze around 7:20 a.m. local time (10:20 a.m. ET), said Alameda County Sheriff's Sgt. Ray Kelly.
The suspect was later identified as 44-year-old Gerald Villabille of San Jose, the Fremont Police Department told NBC Bay Area.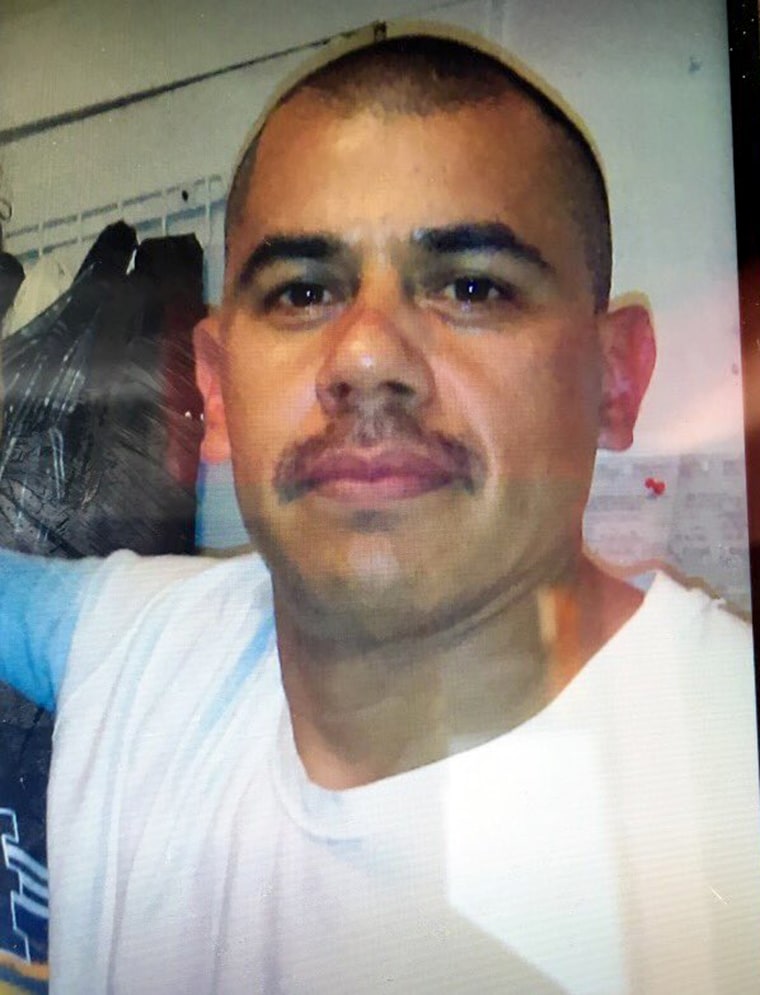 Villabille was wanted by police after two officers were shot following a traffic stop Wednesday. A dead body was found inside the burned-out home, but police could not immediately confirm it was the suspect.
Police had said they were at a "standstill" with the alleged shooter at around 4 a.m. local time before deciding to use the tear gas. Firefighters were dousing the flames, but none of the crews went inside, the Fremont Fire Department tweeted.
Officers earlier "put gas inside the house" but the suspect refused to come out, the Alameda County Sheriff's Office said on Twitter.
The standoff followed a 10-hour manhunt involving hundreds of law-enforcement personnel, who barricaded streets, conducted "slow and methodical" door-to-door searches and ordered residents to stay in their homes after two officers were shot in separate incidents.
The first shooting occurred following a traffic stop in Fremont — about 30 miles southeast of downtown San Francisco — at around 1:30 p.m. local time on Wednesday. A driver backed into a police vehicle and shots were exchanged, according to Fremont Police spokeswoman Geneva Bosques.
A one-year veteran of the force was critically injured and the suspect took off on foot.
Bosques said that about 10 minutes later officers came upon the suspect and shots were again fired. One officer was shot twice and is currently in stable condition, Bosques added.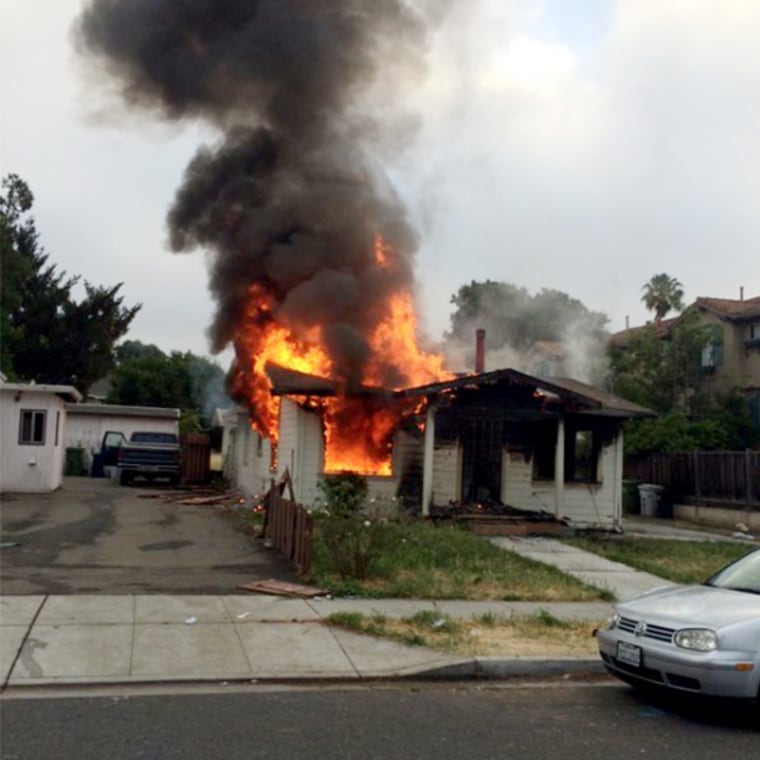 An employee a local Safeway told NBC San Francisco that moments after the shooting she saw a man with a bloodied shirt running through the store. Another told the station of how he and others had barricaded the doors of a restaurant so that a man running toward them could not enter.