A woman who was a fixture at her church choir meetings and a man who led his Christian ministry group were buried by their loved ones this week after they were gunned down Oct. 24 at a Kentucky grocery store.
Maurice Stallard, 69, and Vickie Lee Jones, 67, were killed when accused gunman Gregory Bush, 51, walked into the Kroger store in Jeffersontown, near Louisville. He shot Stallard first and then went outside and shot Jones in the parking lot.
Investigators said Stallard and Jones, who are black, had never met Bush, who is white, and had no connection to him.
"A tragedy was an accident," said Jones' nephew Kevin Gunn. "This was intended."
Gunn and his family buried Jones Saturday morning at her home parish, the Church of the Living God, according to NBC affiliate WAVE3.
Gunn, the designated spokesman for the family, has been adamant about calling the crime for what he said it was — a "racially motivated" shooting.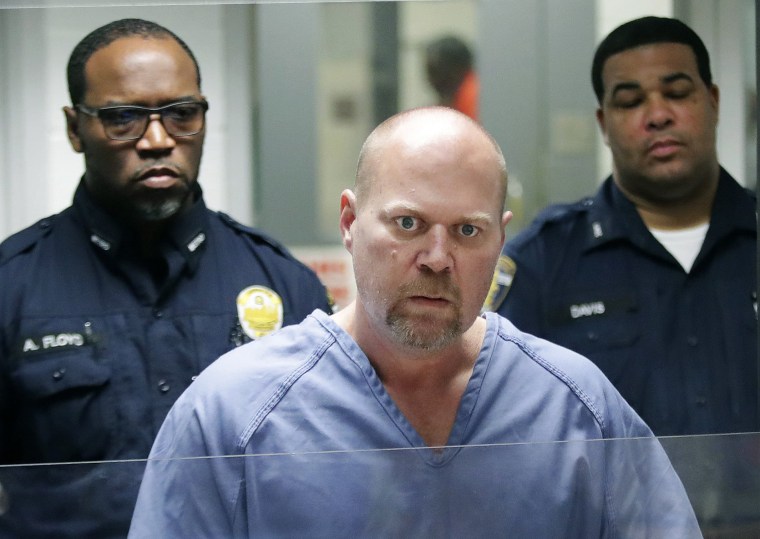 In the days that followed, police have started arriving at the same conclusion, investigating Bush's computers, a witness' statement claiming the gunman told him "whites don't kill whites," and the suspect's failed attempts to enter a predominantly black church minutes before the Kroger shooting.
It culminated in a statement Wednesday from the United States Attorney's Office in the Western District of Kentucky stating that federal investigators had an "open and active federal hate crimes investigation" under way.
Bush pleaded not guilty Friday to two counts of murder, one count of criminal attempted murder and two counts of wanton endangerment after he was indicted by a county grand jury.
"I believe there is no explanation for what happened — he did not know either of these individuals," said Thomas B. Wine, commonwealth attorney for the 30th judicial district. "The first victim in the case, Mr. Stallard, was shot from behind. He had no idea what was getting ready to happen."
As the case winds its way through court, friends and family of Jones and Stallard tell NBC News that coping with their sudden loss remains a challenge.
"There is no peace," said Jones' close friend Joyce Davidson. "There won't be any peace until Jesus comes since it was such a senseless crime. You should be able to go to the grocery without being afraid that you would be killed while you're in there."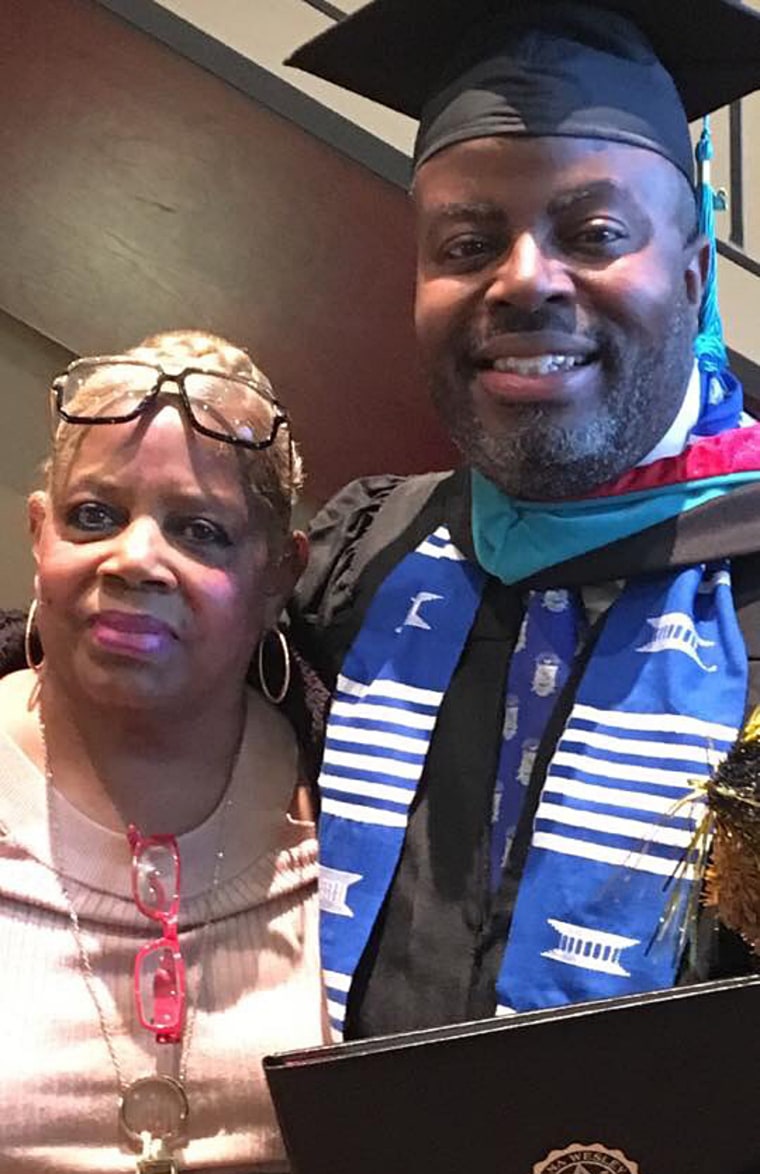 Davidson had been friends with Jones for close to 55 years and said she had just seen Jones a day before the shooting. On Thursdays, Jones and Davidson would attend their church's choir meeting, practicing for Sunday service.
Jones would take it upon herself to make sure everyone was singing their part correctly, Davidson said.
"I sat in front of her, and she would always lean over the pew to put you on note," Davidson said.
Jones, who has two children, Sean Jones, 44, and Marcus Jones, 42, volunteered for the women's and youth ministries, according to her aunt and fellow parishioner Rosita Young. So when news of her death hit her friends within the faith community, they were shocked.
"We cannot make sense of what has happened, but we come together as we always do as a church family," church leaders wrote on their Facebook page two days after the shooting. "Vickie Jones we will miss your smiling face but know God needed you to come home with him. We love you!"
Jones lived most of her life in Louisville and children were drawn to her "caring" nature, Gunn said.
"She was play-mom to a host of other children that looked up to her," Gunn said.
In another part of town, friends and family said their final goodbyes Tuesday to Stallard, according to WAVE3.
Like Jones, Stallard had lived most of his life in the area, accumulating a circle of friends who would eventually go on to meet at least once a month as a Christian ministry to talk about life and family.
"We knew we had more behind us than we had in front of us," said friend and fellow Louisville Male High School alumni Jessie Kinzer.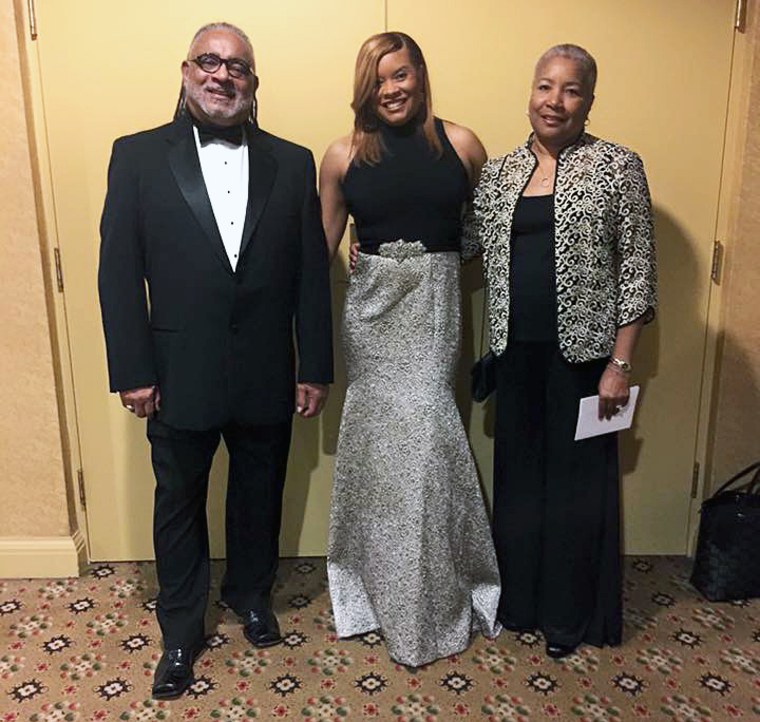 According to Kinzer, Stallard had become a leader in the group, texting and calling members to make sure they knew when the next get-together would be.
Now, in the wake of Stallard's absence, Kinzer said that close to 20 men and women had met earlier in the week to talk about the group's future.
"We met again Monday to celebrate him and talk about how we move forward from this," Kinzer said. "Everyone that we talk about this to, we felt like they wanted to keep this going."
Stallard's death has hit his family especially hard because his grandson was with him when he was killed, leaving the boy scared and the family silent as they grieve.
"He loved his first grandchild more than anything in the world, and he died protecting him," said former son-in-law Kwane Watson, whose son was with Stallard. Watson wrote in a Facebook post Stallard went to the Kroger store that day to buy supplies for his grandson's school project.
"I am forever in debt to him for all he did for my son," said Watson, who is divorced from his son's mother, Louisville Chief Equity Officer Kellie Watson.
The city of Louisville spans well beyond 300 miles in the state of Kentucky, but friends of Stallard said it was easy to run into him because he never "met a stranger" and would talk to people he hadn't seen in awhile as if no time had passed.
"Those friends, they lasted a long time," said former Male High School classmate John Riley. "Those friendships you have to hold on to and cherish them. You might not see each other for several months, but you still greet them."
Riley and Kinzer, who graduated high school around the same time as Stallard in 1967, say they have fond memories of their classmate who married his high school sweetheart, Charlotte.
"Everybody has the same story of Maurice," Kinzer said. "He was always the same. And later on in life, he was the same and that's what kind of triggers my thoughts. I think it is unique."