Hours before he opened fire at the Florida State University library, lawyer Myron May left a desperate voicemail for an acquaintance with this plea: "I do not want to die in vain."
The message was part of a flurry of emails, texts and phone calls in which the former prosecutor laid bare his torment: He believed government "stalkers" were harassing him and using a "direct energy weapon" to hurt him. He said that he had sent packages to 10 people that would "expose" what he thought was happening to him.
Police have said that May, 31, a Florida State graduate, was in a paranoia-fueled "state of crisis" when he showed up to the library with a .380 semiautomic pistol, shot three people and was then killed by cops when he would not drop the weapon.
His social media activity revealed that he believed he was a "targeted individual," the term used by people who think the government and shadowy gangs are attacking them with mind control and invisible, remote weapons.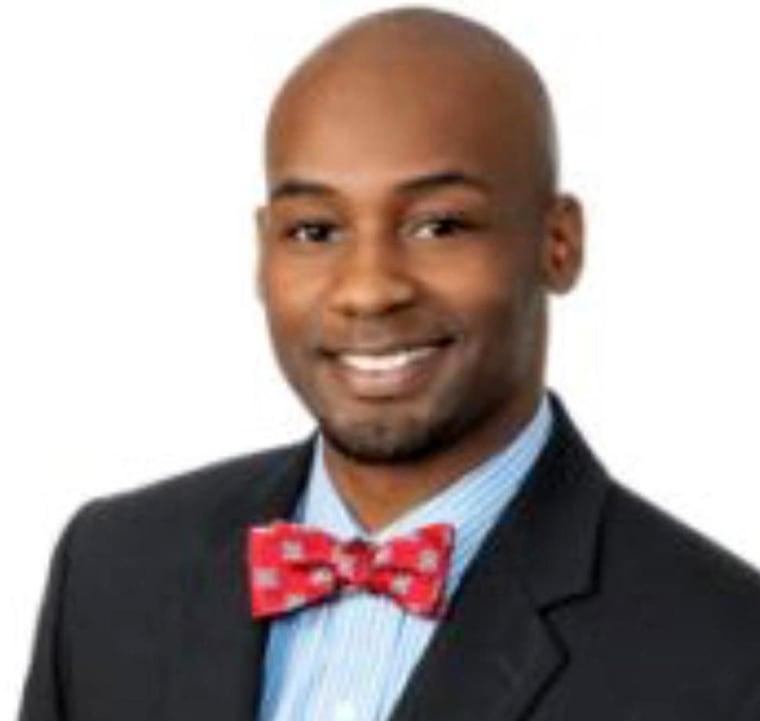 Renee Pittman Mitchell, who calls herself a "targeted individual" and has a website devoted to those claims, said May reached out to her through Facebook about a week ago in anguish.
"He told me he just didn't want to go on living like this," Mitchell said. She said that after their initial conversations, she became wary of May, concerned that he might be what she called an "impostor." May continued to try to contact her and left three voicemails between 9:19 p.m. and 9:42 p.m. ET Wednesday, she said.
"I am currently being cooked in my chair. I devised a scheme where I was going to expose this once and for all and I really need you," he said in one of the messages, which was provided to NBC News and authenticated by a relative as May's voice. "I do not want to die in vain."
In an email he sent at 11:19 p.m., he wrote: "I've been getting hit with the direct energy weapon in my chest all evening. It hurts really bad right now." Police say he opened fire on campus about an hour later.
It is unclear when May's mental distress began. A graduate of FSU and the Texas Tech law school, he practiced law in Texas and New Mexico, where he worked as a prosecutor for the Dona Ana district attorney's office until he abruptly quit Oct. 6.
The next night, May's ex-girlfriend called Las Cruces police to report that he had showed up at her home, rambling. She told the officer that May had been diagnosed with ADHD and was taking medication for it but had recently "developed a severe mental disorder," the police report said.
"Myron believes that the police are after him and are bugging his phone and car as well as placing cameras in his home and car," the report said. She said he had been up without sleep for four or five days straight.
She said he had not made any threats to hurt himself or others but had been evaluated at a local hospital two weeks earlier.
The ex-girlfriend's call was not the first time May drew police attention. On Sept. 7, he showed up at the police station to report that someone had planted a camera in his house. "He stated that he can constantly hear voices coming through the walls specifically talking about the actions he was doing," the officer wrote in his report.
May returned to Florida, where he had lived with his grandmother as a teenager, in late October. He was staying with a family friend until last Friday, when he left and didn't return.
In subsequent days, he made several posts on a Facebook page for "Targeted Individuals International," including one that asked, "Has anyone here ever been encouraged by your handler to kill with a promise of freedom?"

An email he sent Mitchell hours before the library shootings outlined 10 packages he had sent to her and other friends around the country, with photos of certified mail receipts and tracking information. Mitchell said she had not yet received the package, but had been told it contained videos and writing on a thumb drive.
In one of the text messages, he said he was sending return receipts for the packages to Mitchell "because I anticipate that I'll be gone at that point."