Braden Riess knew his mother was troubled. But he cannot fathom what drove her to fatally shoot two people before going on the lam, leading authorities on a cross-country manhunt.
"It's unbelievable," Braden Riess told the syndicated news show "Inside Edition" in an interview that airs on Thursday. "I can't wrap my head around it."
Lois Ann Riess, 56, is suspected of killing her husband, David, in their home state of Minnesota in late March, and then killing Pamela Hutchinson, whose body was found in a Florida condo in early April. Authorities allege that Riess, who bore a resemblance to Hutchinson, wanted to steal the latter woman's identity.
The killings set off a monthlong, nationwide search for the fugitive grandma that ended with her arrest on April 19 in South Padre Island, Texas, a beach community some 27 miles from the U.S.-Mexico border crossing. Florida law enforcement officials, who celebrated her capture, called her a "stone-cold killer."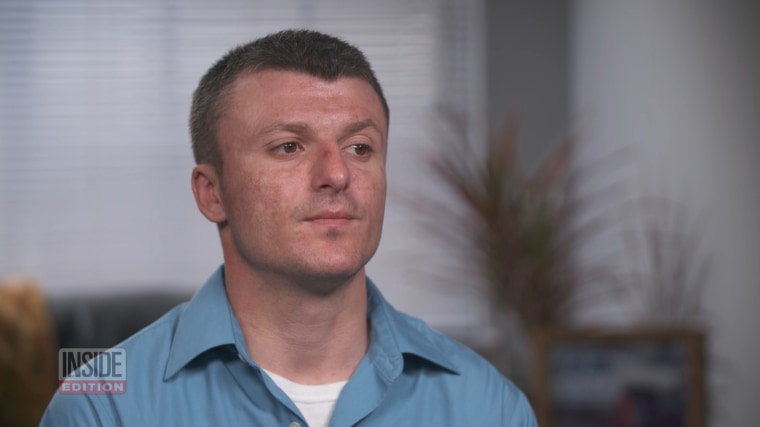 But to her 30-year-old son, she is a "good lady" who grappled with "her own demons" and appears to have suffered a "mental breakdown."
"Something happened in her brain [that] made her snap," Braden Riess told "Inside Edition."
Marceno told NBC's "Today" show last month that Riess "has an absolute gambling addiction." Officials nicknamed her "Losing Streak Lois." Investigators have not publicly identified her motive, but they were looking into gambling as a possible factor, Dodge County Sheriff Scott Rose said in Minnesota last month.
Riess, who has been extradited to Florida, faces charges of murder, grand theft auto and identity theft. She also faces charges in Minnesota. If prosecutors in Florida find the murder of Hutchinson, 59, was premeditated, Riess could face the death penalty.
She was expected in a Lee County courtroom on Thursday afternoon for a pretrial detention hearing.