A suspect on the run for 40 years after a deadly attack in Florida evaded capture in a mundane manner, according to authorities and friends: He got married, settled in a quiet North Carolina town and ran a wallpaper store.
Residents say the man they knew as James Manion and his wife were cordial but quiet, blending into the community in Reidsville, a town of about 14,000 near the Virginia border. He made sure his dog Prancer received regular haircuts, voted Republican in several elections and was seen working in his tree-shaded yard.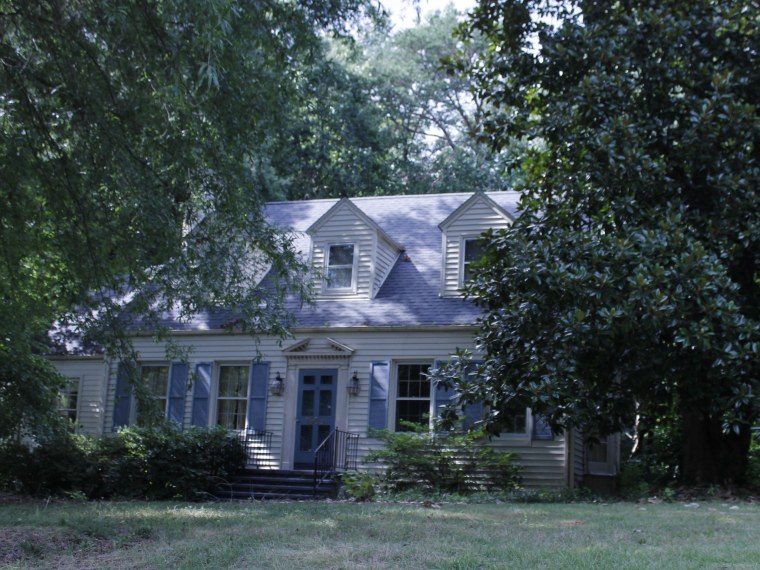 "I couldn't say enough nice things about both of them. There was never an inkling of anything amiss," said Preston Trigg, who grew up in the town and kept in touch with the couple after he helped sell them his mother's house in 2002.
But his life was part of a long deception dating back to a violent 1977 crime in Florida, according to the FBI. Authorities say the fugitive — real name William Claybourne Taylor — was the triggerman in an attempt to assassinate the then-mayor of the city of Williston. The mayor was wounded, but another government official died in the attack.
Taylor is scheduled to have a court hearing in Greensboro, North Carolina, on Thursday, a week after his capture. Authorities say he disappeared in 1980 after he was indicted on charges of murder and aggravated battery.
By several accounts, Taylor and his wife, Sheryl, were well-liked in the North Carolina town where they'd lived for more than a decade. There were signs, however, that the couple was having financial problems after the wallpaper store went out of business several years ago.
Kim Merricks, whose father was the couple's neighbor, said the neighborhood was shocked by the news.
"I'm still kind of numb about it," she said. "I'm still waiting on proof that it's him because he was such a nice guy."
Neil Hendrix, who lives several doors down, said he saw them about once a month at a local sports pub. He said the husband, who was quiet, worked there briefly as a cook.
"There wasn't nothing out of the ordinary about him," Hendrix said. "I would have never suspected, but you never know."