The funeral for an Ohio transgender teen whose death and suicide note struck a chord across the country was moved Friday and held privately after threats against the family. Leelah Alcorn, 17, died Sunday after writing in an online diary that her parents didn't accept that she identified as female.
Tim Tripp, the family minister at Northeast Church of Christ in Cincinnati, told NBC News the funeral had been moved to a private location because "the times and dates had been publicized, and the family's received threats." Tripp wouldn't specify what threats surrounded the funeral, other than to say the family had heard there would be "disruptions." Mourners arriving at the church Friday found a sign on the door announcing the service's postponement. Jeff Hartmann, of Hodapp Funeral Home, said the private service was held there Friday morning. He said Alcorn's body was to be cremated.
The teen's death sparked petitions calling for her gravestone to have the name Leelah, instead of the name Joshua, which she was given at birth. Another petition, which had garnered more than 200,000 supporters by Friday afternoon, called for a ban of conversion therapy, which Alcorn said her parents had sought for her.
A separate candlelight vigil called StandUp4Leelah is scheduled for Friday night in Columbus. More than 6,000 people have RSVP'd to the event on Facebook. Another vigil, organized by Support Marriage Equality in Ohio, will be held at the high school Alcorn attended.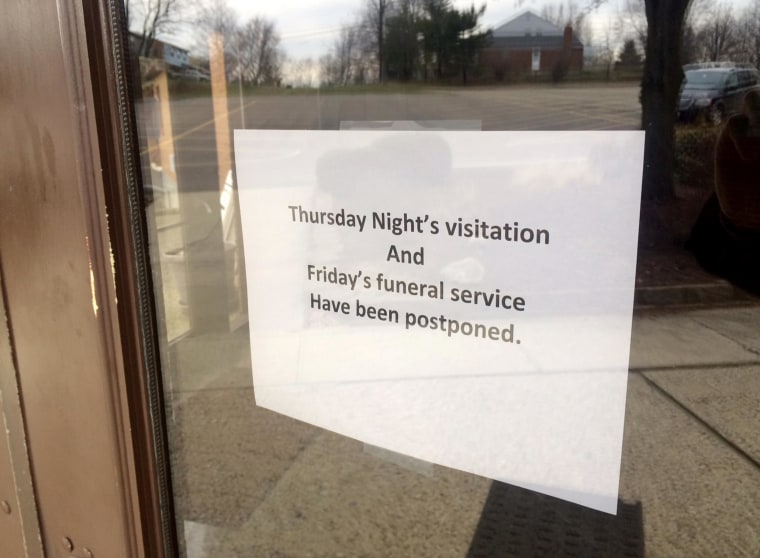 IN-DEPTH
SOCIAL
— Elisha Fieldstadt and Scott Newell