A seven-year-old girl whose body was found in a Kentucky creek on Saturday night was the victim of a homicide, state police confirmed Monday.
Gabriella Doolin was discovered in a creek behind a high school in Scottsville, a town near the Tennessee border, at 8:05 p.m. — just 25 minutes after her mother, Amy, reported her missing.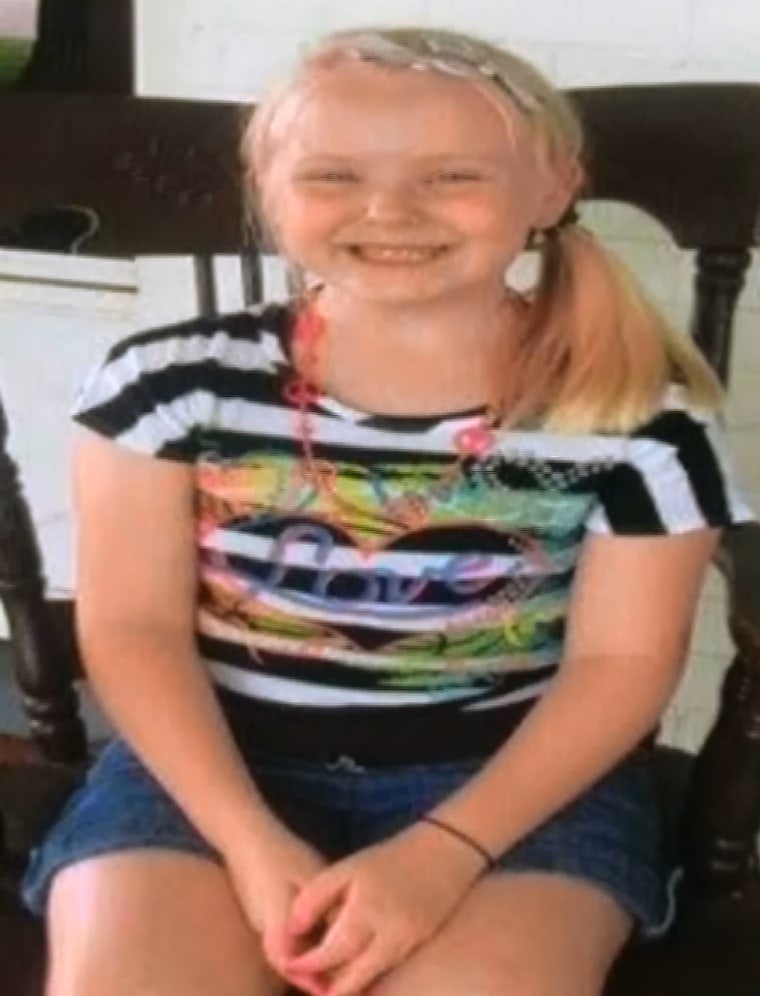 Amy, along with her husband Brian and Gabriella, had been watching a peewee football game at the school, state police and NBC affiliate WSMV said.
An autopsy was conducted the following day, though state police said Monday that no additional details could be released.
The Doolins lost Gabriella in a crowd at 7:40 p.m. and immediately asked a stadium official to announce her name, the station reported.
"It came over the intercom the third time and they shut it down," a family friend, Mike Willoughby, told the station. "We quit and the entire community started looking for her. We had a complete lockdown of the school. I mean, it was super quick."
A search "began immediately," the state police said Sunday, and 25 minutes later her body was found.
A Sunday vigil was attended by more than 500 mourners, according to the station, and Willoughby called Scottsville a "great city, a great community. We love one another. You never expect it. But it's a constant reminder that evil has no borders or boundaries.
"Just like Paris," he added, "You wake up and something happens like that in your own backyard."