Even in a city with more than 500 homicides a year, it's a crime that shocks the senses: a 6-month-old Chicago girl fatally shot five times while having her diaper changed in the family van.
Shootings and murders are down dramatically from the same point last year, when Chicago had more homicides than any other metropolis in the country, but that statistic means nothing to those mourning Jonylah Watkins.
The infant died Tuesday morning after several surgeries to repair injuries from five bullets that tore through her body the previous afternoon, family spokesman Pastor Corey Brooks said.
"The city of Chicago should be outraged that a 6-month-old baby could be shot and killed in our city," Brooks told NBCChicago.com. "It's horrific."
It appears the baby's father, who has an extensive criminal history, was the target, said Police Superintendent Garry McCarthy, who added that the shooting has "very strong gang overtones."
"This is another tragedy, because no child, certainly not an infant, should be a victim of gun violence," McCarthy said at a press conference.
The father, Jonathan Watkins, 28, was shot in the buttocks and the face and was in stable condition Tuesday.
"I was trying to help her," he told the Chicago Sun-Times after learning his daughter had died. "They told me she didn't make it."
Gang violence has fueled the bloodshed in Chicago, which ended 2012 with 506 homicides on the books even as overall crime took a downturn.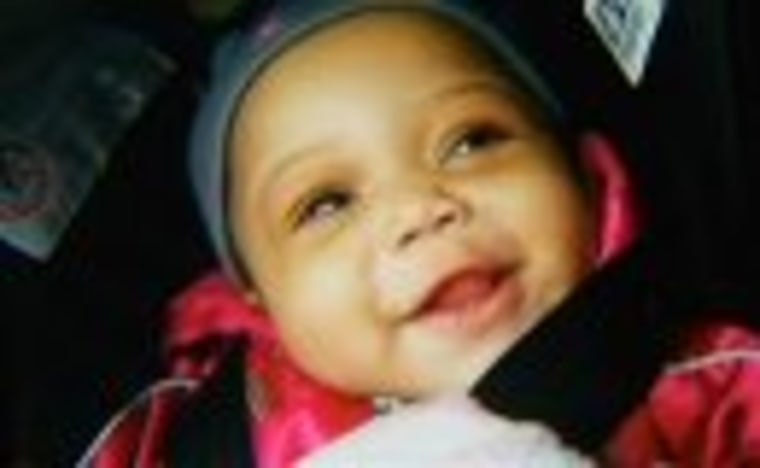 It was a gang turf war that led to another notorious slaying, the shooting of 15-year-old high-school majorette Hadiya Pendleton just days after she performed during President Obama's inauguration weekend.
The circumstances of Pendleton's death -- an honor student marked for death after she unwittingly set foot on gang territory -- made her a face of the national gun-control debate and sparked a local crime crackdown.
Chicago cops say new tactics are yielding results: Murders are down 26 percent and shootings are down 19 percent in the first quarter of this year over the same period last year.
"There's going to be good days, and there's going to be bad days," McCarthy said after confirming the baby's death. "Today is obviously a bad day."
McCarthy said no witness to the shooting has come forward, echoing the frustration he expressed after Pendleton's murder, when cops pleaded for an end to the no-snitching credo of the streets.
Brooks offered a $5,000 reward.
"We're going to find who did this and make sure they are brought to justice...We're not going to be afraid. We're going to take back our neighborhood."
Jonylah's grandmother, Mary Young, said the child had been touched by gun violence even before birth, when her mother was grazed in the knee by a bullet while pregnant.