A gay couple got married in Michigan early Saturday, hours after a federal judge struck down the state's ban on same-sex marriage.
The license was issued in Ingham County on Saturday morning, a day after Michigan's ban on gay marriage was scratched from the state constitution by U.S. District Judge Bernard Friedman.
Clerks in at least three of Michigan's 83 counties said they would start granting them to gays and lesbians as early as Saturday and couples lined up.
The offices had special hours to accommodate the couples.
Attorney General Bill Schuette asked a higher court Friday to freeze the landmark ruling while an appeal is pursued.
It was not known when the federal appeals court in Cincinnati would respond.
The ban was approved by voters by a landslide in 2004.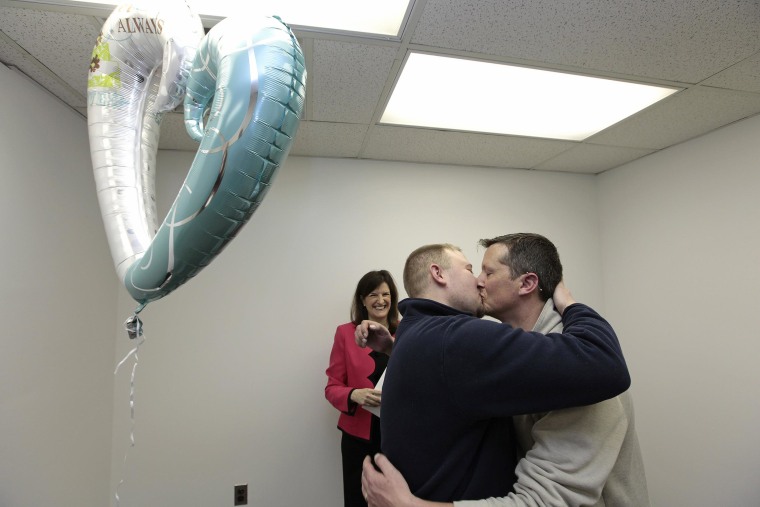 — The Associated Press