The Georgia cop who killed a teenager last month who was allegedly holding a video game controller — not a gun — was fired from her previous job, where she received numerous reprimands, personnel records show.
Euharlee police Cpl. Beth Gatny is on paid administrative leave after the Feb. 14 shooting death of Christopher Roupe, 17, at his home in Bartow County in north Georgia.
Christopher's family say the Junior ROTC member who wanted to join the Marines was holding a Wii controller when he answered a knock on the door from Gatny and a second cop who were there to serve a warrant on his father. The police affidavit claims Christopher had a pistol in his hand.
The Georgia Bureau of Investigation hasn't yet issued its report saying who's right.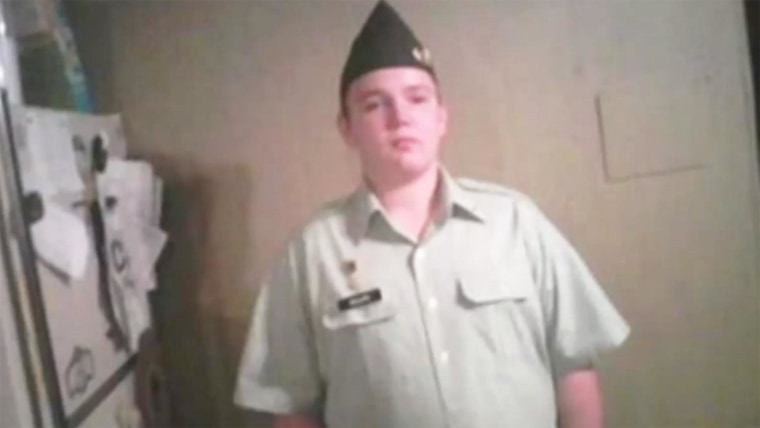 Personnel records obtained by NBC station WXIA of Atlanta show Gatny was fired from the police department in Acworth, a suburb of Atlanta, after a 10-year stint there, for failing to report to work. Her claims for disability compensation were rejected as "not medically supported," according to the records, and she joined Euharlee police nine months ago.
Gatny's Acworth records also show four car accidents in two years and reprimands for refusing to follow orders and for leaving her weapon with a civilian while she had her picture taken, WXIA reported.
And in an odd parallel to the shooting of Christopher, Gatny was investigated in 2008 for having fired her service weapon at a suspect who was trying to remove his backpack because she believed the suspect was going for a gun, the records show — even though her partner said he never thought the suspect was armed.
Police investigators determined she shouldn't be punished in the 2008 case because the initial call said the suspects might be armed.
— M. Alex Johnson