ATLANTA — Georgia Gov. Brian Kemp, in his first public comments about the fatal shooting of an unarmed black man in late February, called the videotaped slaying "absolutely horrific" Thursday.
Before briefing reporters on the state's efforts to curb the coronavirus, Kemp said Georgians "deserve answers" about the killing of Ahmaud Arbery, who was gunned down Feb. 23 in Brunswick, a coastal city about midway between Savannah, Georgia, and Jacksonville, Florida.
A neighbor captured video of the fatal confrontation in which white men confronted Arbery. They told police they believed he was a burglary suspect. Arbery's family has insisted that he was a health buff who was simply jogging through the neighborhood when he was shot.
"Earlier this week, I watched the video depicting Mr. Arbery's last moments of life. I can tell you it's absolutely horrific and Georgians deserve answers," Kemp said.
Download the NBC News app for breaking news and alerts
The governor said he's been in contact with Vic Reynolds, director of the Georgia Bureau of Investigation, who announced Wednesday that his agency had joined the investigation.
"I have full confidence in Vic Reynolds and the Georgia Bureau of Investigation," Kemp said. "I know that they will be working around the clock to thoroughly and independently investigate Mr. Arbery's death to find the truth."
Kemp declined to comment when asked whether Glynn County police have properly investigated the case. Police say Arbery was chased by Brunswick resident Gregory McMichael, 64, and his son Travis McMichael, 34, before the fatal shooting.
The governor said he called for a GBI probe "right after seeing that horrific video."
"I've told Director Reynolds to follow the facts, follow the truth and to administer justice," Kemp said. "I have no doubt in my mind that it will be fair and that Director Reynolds and this seasoned team that he has of investigators will work very quickly, but they will also be very thorough, and they will go wherever the truth takes them."
No one has been charged or arrested in Arbery's killing, which happened more than 10 weeks ago.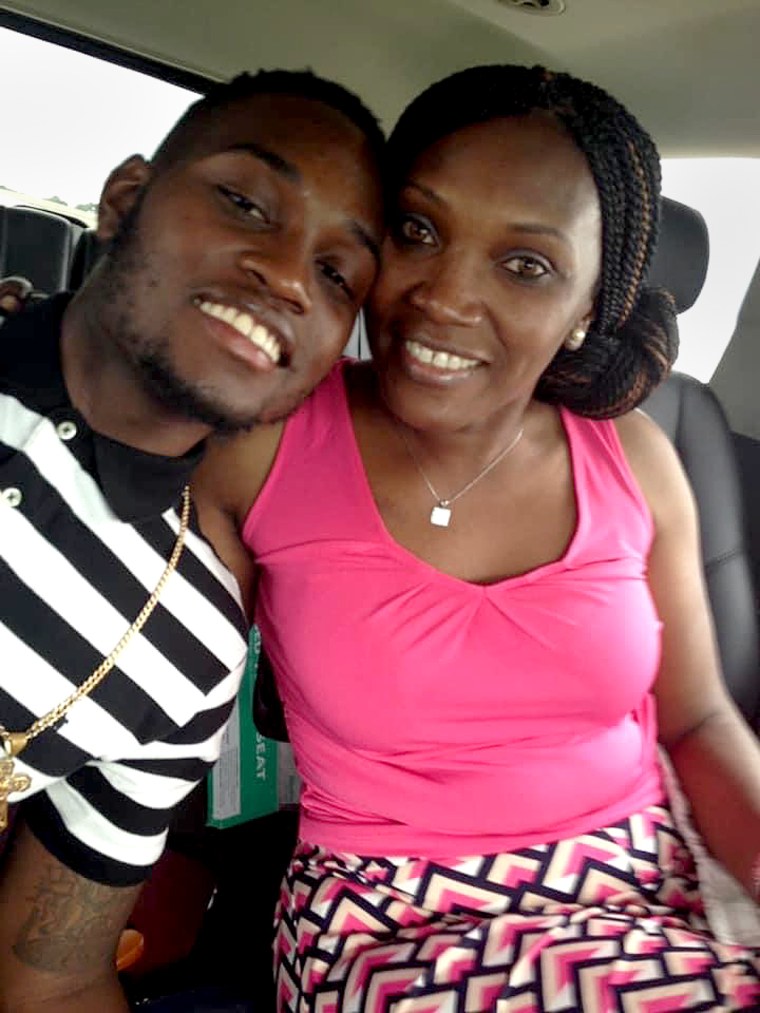 George Barnhill, one of the prosecutors who first handled the case, defended the McMichaels' actions, as well as those of a third man who was part of the incident. In a letter to the Glynn County Police Department obtained by NBC News, Barnhill wrote that the men had "solid first hand probable cause" to chase Arbery, a "burglary suspect," and stop him. Barnhill also said that after he watched the video of the incident, "given the fact Arbery initiated the fight" and grabbed the shotgun, he believed Travis McMichael "was allowed to use deadly force to protect himself" under Georgia law.
But family attorney Lee Merritt told MSNBC on Thursday: "The Glynn County Police Department should have arrested these men on the day of the shooting. All they needed was probable cause that a crime was committed."
Blayne Alexander reported from Atlanta and David K. Li from New York.