An investigator in Georgia told the family of a man found dead in his home over the weekend that he died of natural causes, despite a significant amount of blood being found in several rooms.
But employees with a local funeral home noticed suspected stab wounds on Ray Neal's neck and his death was then ruled a homicide.
Police are now trying to find the man's killer and his family is left wondering how the investigator, who has since resigned, made such an error.
"You had one job to do, and you did not do your job," Michelle Smalls told NBC affiliate 11 Alive.
Smalls told the outlet that she found her brother, Ray Neal, dead "in a pool of blood" on his bedroom floor Saturday evening. She said she went to his Lawrenceville home after Neal, 61, failed to answer his phone.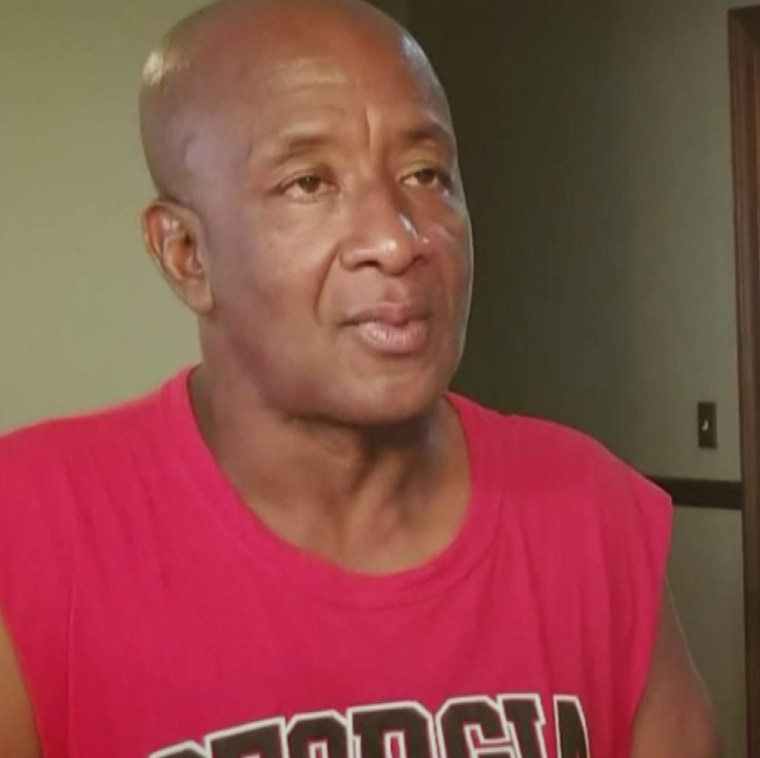 Officers with the Gwinnett County Police Department interviewed Smalls at the home and she told them she had last seen her brother Friday night when she dropped him off at home, according to a police report.
Smalls told police that Neal had been drinking and she asked him not to leave the home. She also told them that her brother had several medical conditions, the police report stated.
According to a Gwinnett County PD statement, officers saw blood on the bed, bathroom walls and on the shower curtain. A responding officer noted in the police report that the scene appeared "suspicious" and secured the area with crime scene tape.
"It was not immediately clear if the blood was related to his medical condition or a crime," the department said. "Homicide investigators were made aware of the on-scene investigation."
Gwinnett County Medical Examiner's Office investigator Shannon Byers was called to the home and, about 10 minutes after arriving, determined that Neal's death was natural, Smalls told WSB-TV.
Smalls told 11 Alive that the investigator said her brother's arteries burst and he bled out.
Because the death was said to be from natural causes, the body was released to a local funeral home. It was there that employees found what looked like stab wounds on Neal's neck and told Smalls that something more sinister may have happened to her brother.
His death was ruled a homicide after an autopsy was conducted Monday, police said. Chief Medical Examiner Eddie Reeves told NBC News on Thursday that Byers "misinterpreted some things at the scene" when she determined that Neal died of natural causes.
According to Reeves, Byers said she thought clotting issues stemming from Neal's medical conditions contributed to the blood being found in the home. He said Byers resigned after being with the department for two years.
Smalls told 11 Alive that the investigator was "negligent." The outlet also reported that crucial evidence could be gone because Smalls said the family had started to clean Neal's home.
So far, there are no suspects. The Gwinnett County PD asked anyone with information to contact detectives. Smalls told WSB-TV that she has no idea who might have killed Neal.