A Georgia man visiting Baton Rouge, Louisiana, on a business trip was found dead more than a week after he was reported missing, police said Monday.
Nathan Millard, 42, went to a Louisiana State University basketball game and Happy's Irish Pub with a client on Feb. 23, police told NBC affiliate WVLA of Baton Rouge.
Millard, of Covington, Georgia, left the pub around 11:30 p.m. to walk back to his Courtyard Marriott hotel, said Texas EquuSearch, an organization that helps look for missing people.
He never made it back to his hotel. The group said Millard's phone and wallet were found discarded.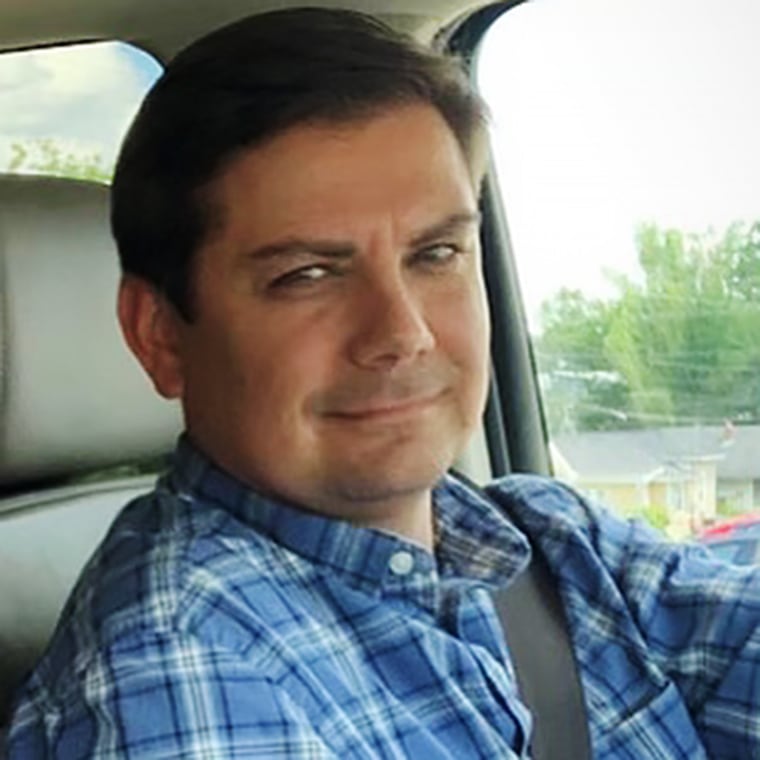 Authorities said at a Tuesday evening news conference that security video from businesses in the area helped them track Millard's final movements.
After leaving the pub, he visited a Greyhound station, Baton Rouge Capt. Kevin Hines told reporters.
A security guard at the station offered to call an Uber for Millard or contact the police, but Millard declined.
"He didn't appear to be in distress," Hines said. "She just felt as though he was out of place."
Millard left the station on his own, the captain said. The last time Millard was seen on security video was around 4:30 a.m. Feb. 23.
Hines declined to say where Millard was or who he was with, but said investigators do not believe foul play was involved.
Police said on Facebook that Millard's body was found around 3:34 a.m. Monday on Scenic Highway. Sgt. L'Jean McKneely told WVLA that his body was wrapped in plastic and rolled into a rug.
The captain said that investigators do not believe Millard died at the location where his body was recovered and are trying to "talk to whoever may have put him there."
"And look, we'll ask, whoever put him there if something happened, if there was a moment of panic, come forward. We just want to know what happened to him," Hines said.
The cause of death is unknown, although police said a preliminary autopsy found no signs of internal or external trauma. Baton Rouge police said the investigation continues.