A Georgia man who won $3 million in lottery winnings has pleaded guilty to using his dough to invest in a crystal meth ring, federal prosecutors said Tuesday.
Ronnie Music Jr., 45, used his 2015 windfall to buy the drugs, then supply it to others who would resell it at a profit, according to the U.S. Attorney's Office in the Southern District of Georgia.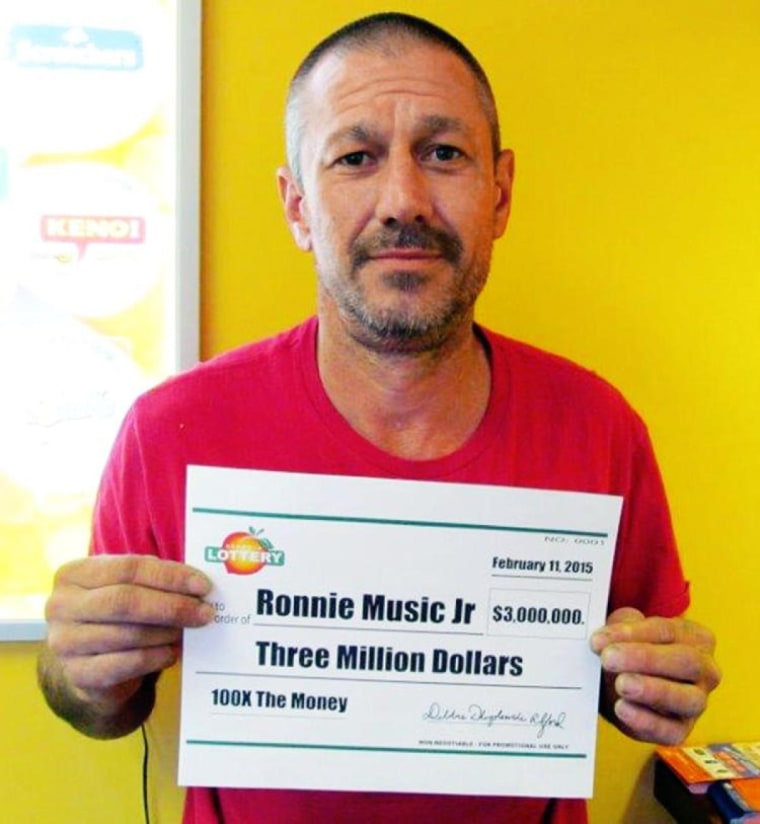 Music "decided to test his luck by sinking millions of dollars of lottery winnings into the purchase and sale of crystal meth," U.S. Attorney Ed Tarver said in a statement. "As a result of his unsound investment strategy, Music now faces decades in a federal prison."
Investigators said Music's co-conspirators attempted to sell about 11 pounds of crystal meth — with a street value of more than $500,000.
Agents recovered more than $1 million worth of methamphetamine — along with firearms, thousands of rounds of ammunition and $600,000 in cash in the case.
Music pleaded guilty to federal drug trafficking and firearm charges related to his operation in his home base of Ware County. He will be sentenced after the state's probation office conducts a pre-sentence investigation.
Georgia Lottery officials, in announcing Music's good fortune in February 2015, said the maintenance supervisor and his wife planned to "save a portion of the winnings."
"I buy tickets every once in awhile," Music said in a news release at the time. "I couldn't believe it, and I still don't believe it yet."