The Georgia teacher arrested for barricading himself in a classroom and firing a gun reported an unfounded claim to police in 2016 that he was involved in a woman's death.
Jesse Randall Davidson, 53, told Dalton police that he had an affair with a woman online who refused to end contact with him, and two of his friends offered to "take care of her," according to a 2016 officer incident report.
Davidson said he agreed. Later when he asked if they scared her, the friends said it was worse than that, which he understood to mean that they killed her, the incident report said. The claims went unfounded.
"It appears the subject may be delusional or have something else that had occurred that is causing to have these thoughts," read the report.
Davidson, who allegedly was on several medications for depression at the time, had just gotten out of the hospital when he spoke to police on March 21, 2016.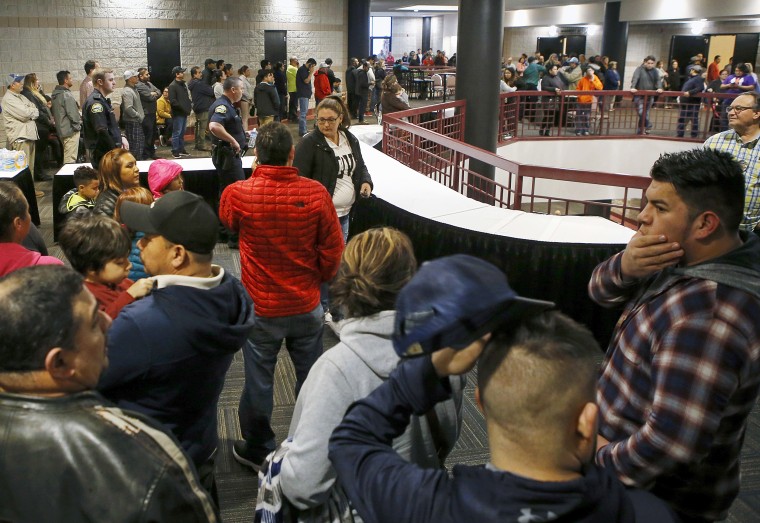 The teacher also had an incident near campus grounds in 2017: Davidson called his son and mother to pick him up from the school building, claiming he didn't feel well. School staff began looking for him throughout the school, but found him almost a mile away sitting on a curb. Davidson was conscious but non-responsive to Dalton staff, and was transported to the hospital via EMS, according to an incident report.
On Wednesday, Davidson barricaded himself in an empty classroom as confused students tried to enter the room, police said. Davidson surrendered about 45 minutes later. A bullet had gone through an exterior window of the room, but it didn't appear Davidson was aiming at any person, police spokesman Bruce Frazier said.
Davidson waived his first appearance before the Magistrate Thursday, but is expected to appear in Whitfield County Superior Court Tuesday, March 6.
Davidson is charged with aggravated assault, carrying weapon on school grounds, terroristic threats, reckless conduct, possession of gun during commission of a crime, and disrupting public school.