An engineering student who was an LGBTQ activist was shot and killed by Georgia Tech campus police on Saturday night, officials said Sunday.
The school identified the victim as Scout Schultz, 21, a fourth-year engineering student from Lilburn, Georgia, who police said was armed with a knife. Schultz, president of Georgia Tech's Pride Alliance, identified as non-binary and intersex and preferred to be referred to with they/them gender pronouns, according to the alliance's website.
At a news conference Monday, Schultz's family's attorney said the student was experiencing a "mental breakdown" on the night of the shooting.
"What was Scout doing that day?" said the attorney, L. Chris Stewart. "Standing there disoriented, having a mental breakdown and was shot from 20 feet away."
Police made contact Saturday with Schultz outside a campus parking garage after they received a 911 call at 11:17 p.m. on Saturday, according to the Georgia Bureau of Investigation. The original call reported that Schultz was also carrying a gun, officials said.
In a video taken by a witness, Schultz can be heard yelling "Shoot me!" at police, as they give orders to drop the knife.
"Nobody wants to hurt you," an officer says in the video.
But as Schultz continued to ignore the officers' commands and stepped forward with the knife, a single shot rang out, and screams can be heard. Schultz died later at Grady Memorial Hospital.
Stewart said that Schultz was holding a multipurpose tool, which contained pliers, a screwdriver and a "tiny, little knife." He added that the knife was never exposed during the altercation.
"We don't understand why Georgia Tech won't admit that," Stewart said.
The officer who pulled the trigger wasn't identified, and it was unclear whether any disciplinary action would be taken.
"That's one of the biggest problems in this county is officer's actions with the mentally ill," Stewart said, adding that more training needs to be implemented for police officers.
William Schultz, Scout's father, called his son "the greatest kid." When asked what he would say to the officer who shot Scout, William Schultz said: "Why did you have to shoot? That's the question. That's the only question that matters now."
William Schultz added that his child had a 3.9 GPA and planned to graduate in December.
"Scout wanted to make new medical devices, and now we'll never know what Scout might have come up with," Scout's mother, Lynne, said.
The parents said Scout had gone through counseling in the past and suffered from depression, but they were unaware of any current issues.
The family is hoping a civil suit and an investigation into the shooting will give them answers to the questions surrounding the student's death. They said that Georgia Tech's campus police currently don't carry tasers, and they said they hope their child's death might bring about policy change.
As the family mourned, Georgia Tech's Pride Alliance mourned its leader, saying in a statement that Scout Schultz's "leadership allowed us to create change across campus and in the Atlanta community."
"Scout always reminded us to think critically about the intersection of identities and how a multitude of factors play into one's experience on Tech's campus and beyond," the group said.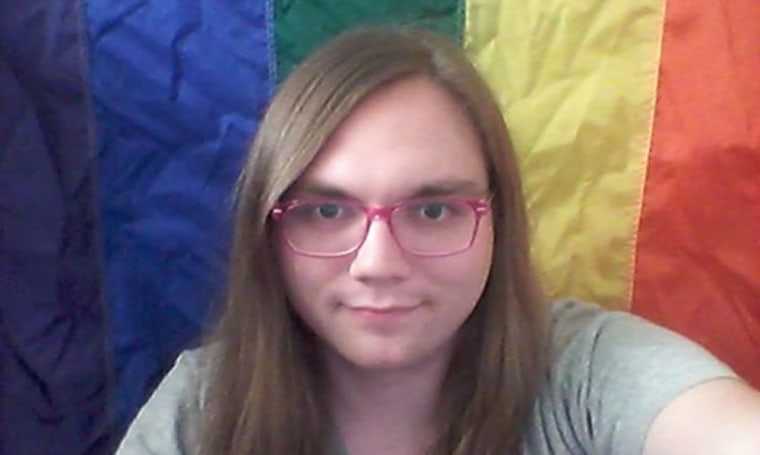 The Georgia Tech Progressive Student Alliance called Schultz "a constant fighter for human rights" and said it planned to place flowers and memorabilia in the West Village section of campus, but it declined to comment on Schultz's death itself.
Meanwhile, the school offered students its condolences and made counselors available. It also shared the number for the Georgia Crisis and Access Line, which makes social workers and counselors available 24 hours per day.
"Scout's sudden and tragic death today has been devastating news for the Schultz family, classmates, and for members of the community who knew Scout personally, the shock and grief are particularly acute," Vice President of Student Life and Dean of Students John Stein said in a statement.