Two Georgia teenagers have been arrested and charged with multiple counts of terroristic threats and attempted murder after law enforcement found a homemade explosive device allegedly intended to be used at their high school, police said.
Alfred Dupree, 17, of Acworth, and Victoria McCurley, 17, of Woodstock, have also been charged with one count each of possession and/or transportation of a destructive device/explosive with intent to kill, injure or destroy a public building.
They are also charged with one count of criminal attempt to commit arson. If found guilty on all charges, the suspects could face a potential maximum 100-year prison sentence.
The Cherokee County Sheriff's Office said in a statement Thursday that earlier this week investigators found personal journals, a powdered substance and an alleged homemade explosive device while executing a search warrant of the suspects' homes.
The explosive device was found in McCurley's home.
The statement said the Georgia Bureau of Investigations was testing the materials used in the alleged explosive device to determine the substances used.
Sheriff's office Sgt. Marianne Kelley said the department was made aware of the threats on Monday by the Cherokee County Schools Police Department, according to NBC affiliate WXIA.
Related: Utah Teen Accused of Helping Friend Hang Herself After Calling It 'Awesome'
Etowah High School, where Dupree and McCurley are both students, released a statement to parents saying the pair face "severe administrative disciplinary actions."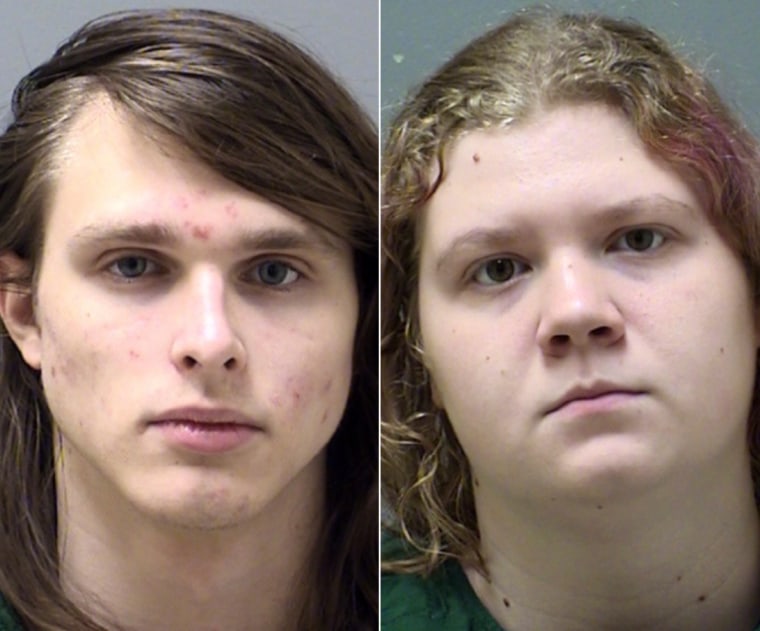 "Our community is strongest when we work together to keep all of us — especially our children — safe. We deeply appreciate the community member who reported information to the Woodstock Police Department tip line that ultimately led to these arrests by the Cherokee Sheriff's Office," the school said in a statement.
Dupree and McCurley were taken into custody on Wednesday, and are being charged as adults, WXIA reported.
A judge has sealed both of the teens' arrest warrants. It was not immediately clear if either suspect had retained an attorney.