A woman is suing Monroe County, Georgia, and a North Carolina company after a roadside drug test popular with law enforcement agencies falsely identified her cotton candy as methamphetamine.
The woman, Dasha Fincher of Monroe County, seeks unspecified damages alleging false and malicious arrest and imprisonment, among numerous other complaints, in the incident on New Year's Eve 2016.
The suit, which was filed Nov. 15 in U.S. District Court in Macon, claims that because she couldn't pay a $1 million bond on charges methamphetamine trafficking and possession, Fincher was improperly held in jail for more than three months in early 2017 before a state lab test found the false positive.
The charges were dropped in April 2017.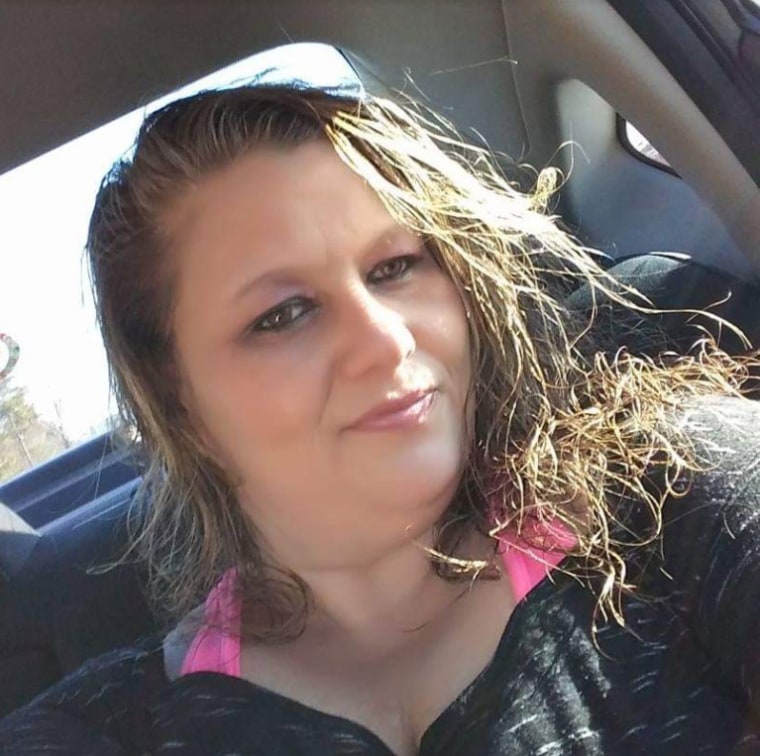 The suit says Fincher was a passenger in the car when it was stopped on Dec. 31, 2016. It claims that Monroe County sheriff's deputies said they stopped the car because it had dark tinted windows and then became suspicious of the bag of blue cotton candy that Fincher was holding.
In video from the deputies' dash camera that was provided to NBC News by Fincher's attorney, James Freeman, both deputies can be seen sniffing the bag as Fincher clutches her hands to her face. The video, which ends with Fincher's being handcuffed, includes captioned commentary from Freeman.
"I just couldn't believe it was happening," Fincher said Tuesday in a statement provided by her attorney. "Being locked up was hard on me because I was away from my family.
"I was most scared of my granddaughter forgetting who I was," she said. "My twin grandsons were born and I was supposed to be in the delivery room. My daughter had a miscarriage and I couldn't console her."
According to the suit, the field test was administered using a NARK II meth reagent pouch manufactured by Sirchie Acquisition Co. of Youngsville, North Carolina. It accuses Sirchie of negligence in its manufacturing of the NARK II and in its training of its client agencies.
In 2015, the Innocence Project alleged that the NARK II was widely known to produce false positives. It said that the NARK II had sometimes mistaken the herb sage for marijuana, motor oil for heroin, Jolly Ranchers candy for meth and breath mints for crack.
A representative for Sirchie said Tuesday that the company had no comment.
None of the other defendants — including the deputies involved in the arrest and the county Board of Commissioners — had responded to the suit as of Tuesday. Monroe County Attorney Benjamin Vaughn didn't respond to a request for comment.
"This is more than a Monroe County, Georgia, problem," Freeman said Tuesday. "These $2 drug test kits are being sold by Sirchie nationwide. They leave a person presumed guilty until proven innocent.
"You can arrest a criminal after you get lab results, but you can never give an innocent person their time back," he said.
CORRECTION (Nov. 28, 2018, 11:50 a.m.): An earlier version of this article incorrectly described the Innocence Project. It is not affiliated with the Marshall Project, a criminal justice news outlet.