Three-time NBA all-star Gilbert Arenas was slammed by fans and the league itself over "repugnant" and "utterly disrespectful" Instagram posts insulting WNBA players.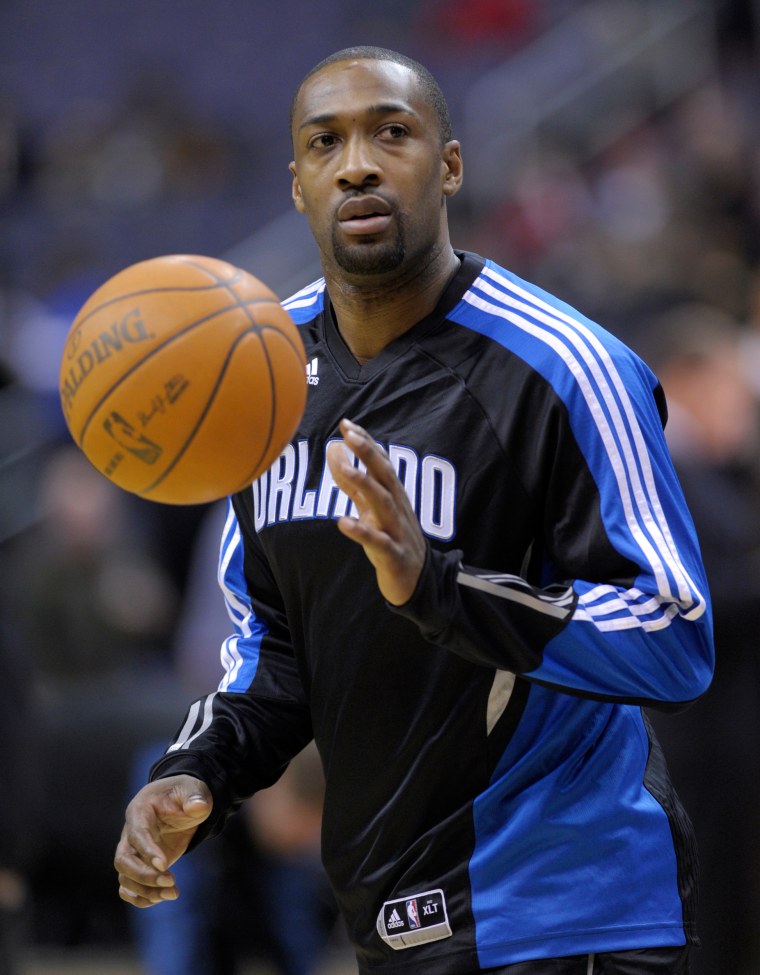 Arenas posted a short video of two women playing basketball in skimpy underwear on Wednesday, alongside the caption: "NOW this is what America was hoping for when they announced the #WNBA back in 1996."
The 33-year-old suggested that while some female basketball players were "#cutiepies," others were "ugly," comparing them to cast members from the Netflix comedy-drama "Orange Is the New Black," which is set inside a women's prison.
He also appeared to anticipate the backlash, saying that "if u think this is sexist, 9 times out of 10 u the ugly one." He followed up his initial post with two others defending the remarks.
The WNBA and NBA released a joint statement saying the comments were "repugnant, utterly disrespectful and flat-out wrong."
Among a sea of dismay from fans on social media, several WNBA stars also voiced their disapproval.
Candace Parker — the first player to earn WNBA MVP and WNBA Rookie of the Year in the same season, the second player in WNBA history to dunk, and the first player to dunk in consecutive games — referenced Arenas' comments in a tweet.
Elena Delle Donne, the WNBA's 2013 Rookie of the Year, took on the remarks more directly, using the hashtag #ByeGilbert.
WNBA Star Swin Cash also posted a response on Instagram.
Arenas played for the Golden State Warriors, Washington Wizards, Orlando Magic, and Memphis Grizzlies, before leaving the NBA in 2012 to play for the Shanghai Sharks in China.
He was suspended for the second half of the 2009-10 season and sentenced to two years' probation for felony weapons possession after he brought guns into the Washington Wizards' locker room following a dispute over a poker game.