The suspect in the Gilgo Beach serial killings had a cache of more than 200 guns in a vault inside his home, the Suffolk County, New York, police commissioner said.
Investigators are still trying to determine whether the weapons belonging to Rex Heuermann, 59, are legally registered, Commissioner Rodney Harrison told "Fox & Friends" in an interview Monday.
"He had an arsenal in a vault that he had downstairs," he said.
"Any time somebody has that type of arsenal, we have some concerns," Harrison added.
A spokesperson said police are not "releasing anything further about items/evidence seized."
Suffolk County District Attorney Ray Tierney told ABC News that police arrested Heuermann, a married New York architect, at his midtown Manhattan office Thursday night because of the stash.
"We wanted to take him into custody somewhere outside the house, because of access to those weapons," he said.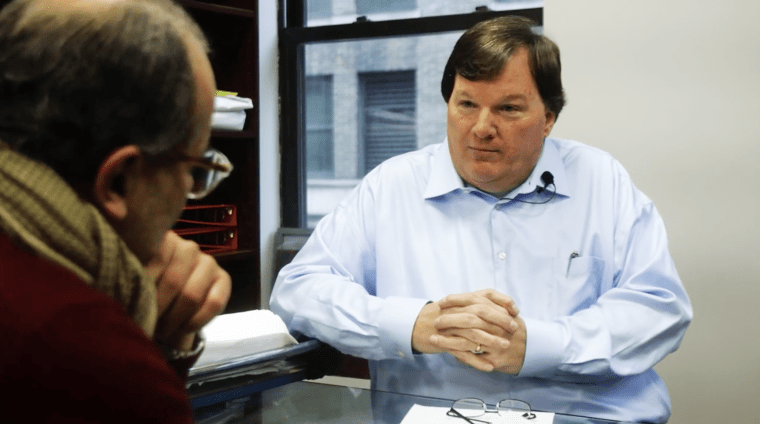 Heuermann was charged Friday with three counts of first-degree murder and three counts of second-degree murder in the deaths of Melissa Barthelemy, 24; Megan Waterman, 22; and Amber Lynn Costello 27.
The remains of the women were all discovered in December 2010 in Gilgo Beach on Long Island's South Shore, and they were all believed to be sex workers who advertised on online sites, according to police.
Heuermann is also suspected in the disappearance and death of a fourth woman, Maureen Brainard-Barnes, 25, whose remains were also found near Gilgo Beach. That investigation remains ongoing, according to a bail application.
Michael J. Brown, an attorney for Heuermann, told reporters that his client has denied any involvement and said the allegations are "extremely circumstantial in nature."

"The only thing he did say, as he was in tears, was 'I didn't do this,'" Brown said. "He's distraught. He's clearly distraught about the charges here."
Heuermann is being held without bail. He has pleaded not guilty.
The remains of the four women, known as the "Gilgo Four," were discovered during the search for missing Shannan Gilbert, 23, who was reportedly last seen running through the gated community of Oak Beach after leaving a client's home, according to a police case timeline.
More Gilgo Beach coverage
During the search for Gilbert, several other sets of human remains were uncovered. In March 2011, Suffolk police found the partial remains of Jessica Taylor along Ocean Parkway in Suffolk County. Eight years earlier, remains also of Taylor were found in Manorville, police said.
On April 4, 2011, three more sets of remains, of Valerie Mack, 24, a female toddler and a man, were found on Ocean Parkway in Suffolk County, police said. A week later, in neighboring Nassau County, where Heuermann lives, two additional sets of remains, of the mother of the toddler and an unidentified person, were found.
Gilbert's remains were not found until December 2011.
Heuermann is not suspected in all of the deaths, but he was connected to three of the victims through cellphone data. DNA taken from discarded pizza also allegedly tied him to a male hair that was found on a burlap material used to wrap Waterman, investigators said.