Investigators are increasingly confident there was no second person involved in the weekend attack on a California food festival that killed a man and two children, although a motive in the apparently random shooting remained unclear Tuesday.
Santino William Legan, 19, opened fire with an assault-style rifle at the annual garlic festival in Gilroy, a town about 30 miles southeast of San Jose, around 5:45 p.m. Sunday, police said. He was then fatally shot by police.
Six-year-old Stephen Romero, 13-year-old Keyla Salazar, and Trevor Irby, 25, were killed in the rampage.
Police had said they were looking for a possible second person involved in the attack, but Gilroy police Chief Scot Smithee on Tuesday said that video evidence from local stores before the shooting show the suspect by himself.
"Our investigation is leading us more and more to believe that there was not a second person involved," Smithee said at a news conference.
A motive in the shooting was still unclear.
Craig Fair, deputy special agent in charge for the FBI's San Francisco office, said investigators have no reason to believe the gunman targeted any one type of person.
"We continue to try to understand who the shooter is, what motivated him, and if he was aligned with any particular ideology," Fair said.
Before the shooting, a post made to an Instagram account connected to the shooter, and was attributed to him, referred to a proto-fascist white supremacist manifesto by a pseudonymous 19th-century author. Extremism researchers have said the manifesto is part of a collection of white nationalist material that's been distributed on far-right websites.
"That's one source of information, but we have so many different sources of information and they don't all align," Smithee said about the Instagram account.
The FBI said investigators are reviewing social media and doing forensic evaluations of digital media.
"We've got to get into the computers, the towers, the thumb drives, the phone, to get a holistic picture of him," Fair said.
Police searched the shooter's car, which was located northeast of the park, and recovered a second weapon, a shotgun, which had recently been purchased in Nevada, Smithee said. The rifle was also purchased legally in Nevada, police have said.
A bag containing ammunition was also found in a creek area near the garlic festival, Smithee said. The shooter is thought to have used a tool to cut a hole in a fence to get into the festival.
The shooter was living in an apartment in Walker Lake, a remote northern Nevada community, and had not had any run-ins with the law, officials said.
"He appears to have moved into Mineral County this spring and maintained a low profile," Sheriff Randy Adams said in a statement, The Associated Press reported.
Officials have searched the apartment, seizing empty shotgun and rifle boxes, a gas mask, empty ammunition boxes, electronic devices, pamphlets on guns and a sack full of ammunition casings, the AP reported, citing prosecutors.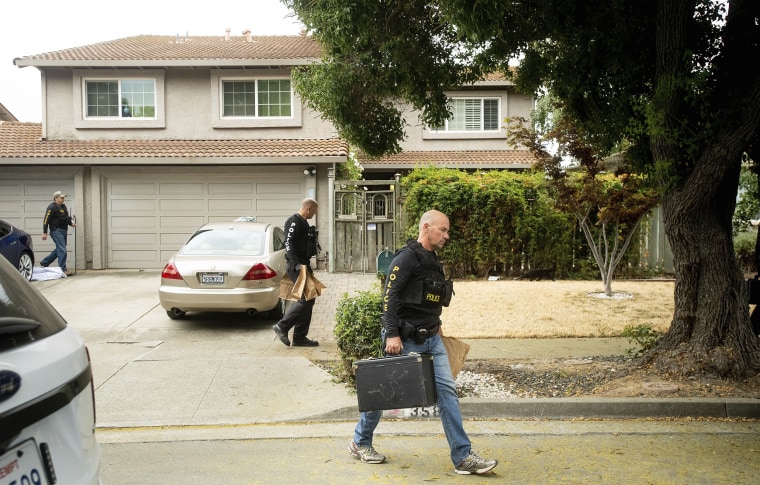 Tuesday evening, family members and friends of Keyla Salazar mourned the teen at a vigil.
Keyla was a "beautiful" child, and someone who "really cared for other people, and she cared about animals, and she was our motivation," the girl's mother said in a statement read by another family member.
"And we're in pain that we lost her," Keyla's mother said in the statement.